Last Updated: 25/05/17 6:30am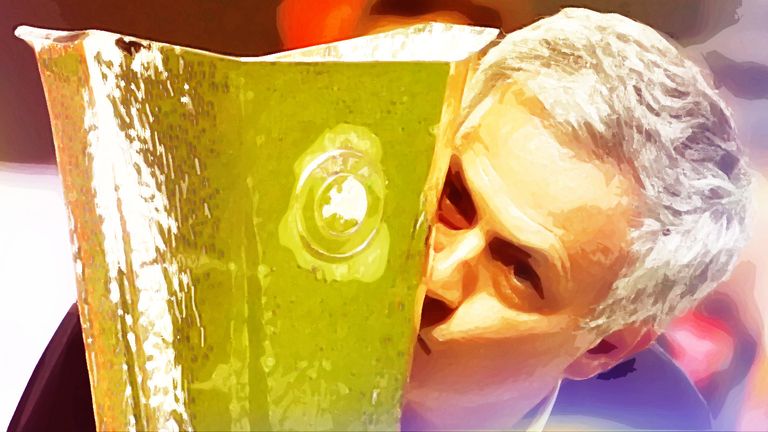 Manchester United manager Jose Mourinho kisses the Europa League trophy
Manchester United's Europa League final win over Ajax was a big one for Jose Mourinho as it gives him a platform to take the team forwards again next season, writes Adam Bate.
This is the manager who once threw his winners' medal to the fans. The man who had derided the Europa League now pointedly counting the Community Shield as a trophy. And yet there he was in Stockholm, a picture of passion and pride as he celebrated with his players. Jose Mourinho knows the significance of this victory for Manchester United.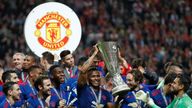 United seal emotional win
Manchester United lifted the Europa League after seeing off Ajax 2-0 in Stockholm
It is not just that Champions League football has been secured, although that is clearly important to a coach who is used to little else. Certainly, he has made no secret of his distaste for spending his Thursday nights in a dugout. But rather it is that this elevates a fraught season – the most difficult of his career, in his words – into one to truly remember.
The EFL Cup win was welcome but it was not enough to keep Manuel Pellegrini in favour at Manchester City. Even the FA Cup was not sufficient for Mourinho's predecessor Louis van Gaal. Having become the first United manager in history to win a trophy in his first season, becoming the since Alex Ferguson to pick up European silverware might be more significant.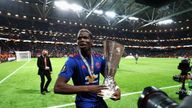 Players rise to the occasion
Manchester United's players coped with the expectation to deliver in Stockholm
Mourinho's status as one of the world's best coaches already earned him the right to time. The silverware underlines that point but new questions now occupy supporters revelling in victory. What exactly does he plan to do with that time and who does he plan to do it with? He has stressed that change must come via the transfer market but more is needed too.
Not only is Wayne Rooney's future uncertain but Zlatan Ibrahimovic's too. David de Gea's move may be back on the agenda and Michael Carrick could yet depart as well. As a result, money must be spent just to stand still at a time when giant steps forward are needed if United are to make up some of those 24 points on Chelsea next term.
Phil Neville says Wayne Rooney must leave if he wants regular football
Antoine Griezmann would help but there is no area of the team that feels truly finalised. The defence requires work; a midfielder might be added. The team is still taking shape in terms of personnel but season one now seems like a year in which Mourinho's main challenge was in changing the ethos; really restoring that winning mentality; weeding out the weak.
Some will struggle and have to move on. Others will become more battle-hardened for the experience. With Luke Shaw, the clash of characters could prove too much. With Ander Herrera, the deserved winner of the man-of-the-match award against Ajax, Mourinho appears to have found a player in his own image. Technically proficient but tactically aware.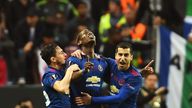 United player ratings
Former Manchester United midfielder Ray Wilkins gives his verdict on the individual performances against Ajax
Mourinho's methods can divide a dressing room but nothing makes believers of folk quite like success and – as he himself was quick to point out after the game – even Tottenham would trade their season for United's now. The Europa League was his stepping stone to better things at Porto, the League Cup his first taste of it in both spells at Chelsea.
That is the template now and while Mourinho always said he needed three seasons, that actually tends to be the point at which things become strained. More positive for the club's supporters is the same manager's own second-season syndrome. It is that which provides the hope that United are about to embark upon greater things.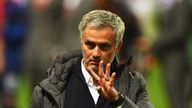 Mourinho: We were worst team in the world
Jose Mourinho says the Europa League win was a validation for his players
Mourinho's second full seasons at Porto and Inter both brought Champions League wins. At Chelsea, he twice took them to the title and his Real Madrid side improbably overhauled a great Barcelona team. There is further to travel in order to take United to those heights next season but not for nothing are they installed alongside the current champions in the betting.
The hardest season of Mourinho's career might be out of the way but the hard work for these players lies ahead of them. Crucially, this taste of success ensures that the manager has them on side with an opportunity to now mould them for the challenges ahead. And history would suggest he gets that right more often than not.