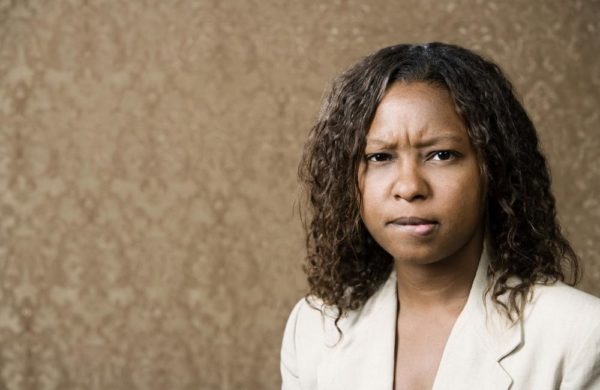 During my service year, I worked at a District Hospital. It was one drama to the other everyday, and I got to learn that the hardest people to deal with are people residing in the rural areas.
On a fateful morning as I prepared for my CDS I heard a knock on my door. I opened up to see a young girl standing outside.
Yes?"
"Are you the Corper that works in the lab?" she asked.
"Yes I am"
"Please I want to run a test it is urgent."
"I don't work in the morning, it's my CDS and I am late." I said
Please help it is very urgent. I need an urgent PT test.
I decided to run the test and it was positive. I rendered my usual congratulations to her.
As I locked the lab, a motorcycle parked in front of it and a young man got off it.
He spoke to the girl before he approached me. I told him the nature of the result and congratulated him. He asked for an audience with me in private.
"Corper please don't be angry I want to ask you something" He said in Igbo.
He narrated how he had only met the girl last week and this week she said she was pregnant for him. I almost laughed, but due to professional courtesy I asked if he was sure of what he was saying. I called the girl and she didn't refute his statement.
With all this back and forth going on, my second boss came to work and I keyed him into what was going on. He questioned the girl and she said yes she met him last week and he slept with her without protection. We asked her if she had any other sexual partner she said no.
My boss flared up at this time and threatened to call the guy if she doesn't say the truth. She finally admitted to getting pregnant for a 'small boy' as she called it. According to him, he was unfit to be a father, and she thought it was only ideal to say it belongs to this one.
I was completely ashamed of the girl and her morals. We called the guy and she confessed in front of him. The guy wasn't even bothered, he just thanked us, because he knew it could not be possible – but maybe because the girl thought that since he was a motorcycle rider and illiterate, he had no common sense. He told the girl she was on her own and sped off.
This wasn't the first time something similar has happened at the hospital.
Some voice out their doubts, some simply carry the good news. Some don't even need to question if it is theirs.
In cases where a child's blood group don't match the parents'  during urgent transfusion, we waive it… because it is not a definitive answer or a determining factor. It is also not our business professionally, so we tell them to buy blood – ruling that they are unfit for donation.
You see, in this life, men do a lot of things that make you question if they killed their humanity switch. They could cheat, lie, break your heart to a hundred pieces, but in all these, most of them take responsibility for their actions.
Women, on the other hand, do a lot of unspeakable things; this is why the need for a DNA test has been red flagged.
If a man questions something, stalling only proves his doubt. Sometimes it is okay to let them have their way, and if in the end there is nothing to hide, he will feel guilty for not trusting you.
Trust is 100% vital in relationships, so if he questions the paternity of his children, it is only normal as a woman to be angry for his mistrust; but as long as you have nothing to hide, let him do it. It is his money, and at the end… his guilt to deal with – when he is proved wrong.
Nothing is as important as your peace of mind. Dragging it further will only create a rift.
In a family where the two parties understand and trust each other completely, are sincere to each other, love themselves regardless and put each other first, the issue of a DNA test will never arise.
Photo Credit: Dreamstime| Scott Griessel