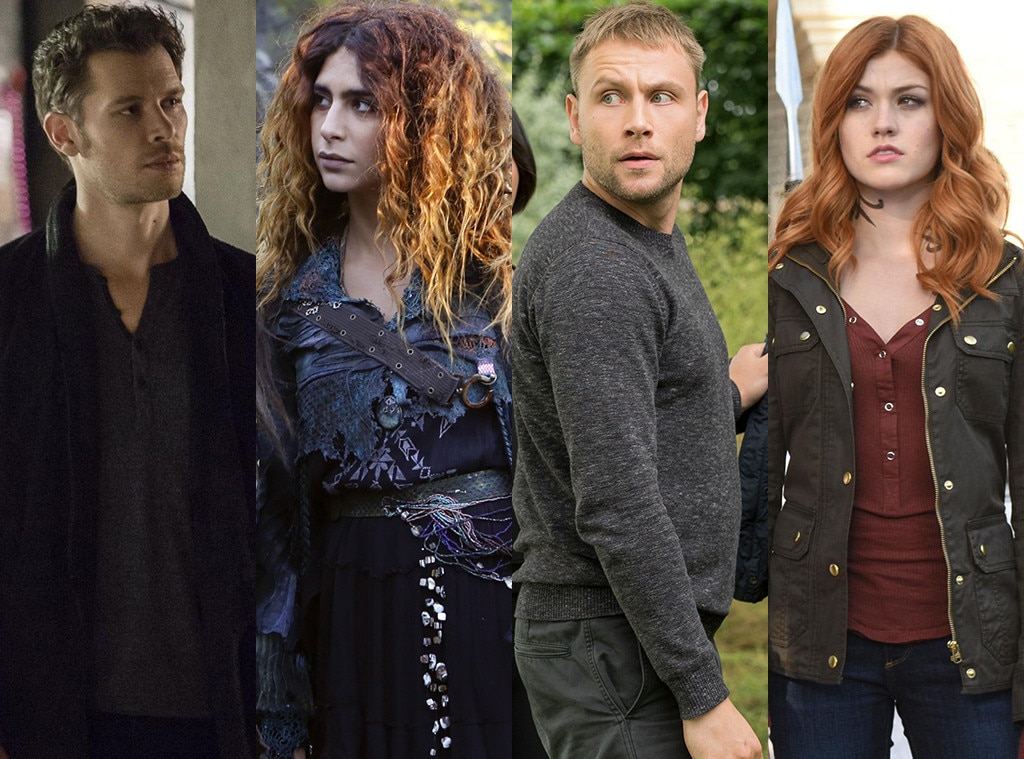 The CW / Netflix / Freeform
Gasp! It's time to vote for some of TV's most shocking moments! 
We're talking about those scenes that had you topping off the couch, texting your friends, screaming to your parents/roommate that your favorite show has officially drowned you of all rational thought. 
Sometimes, those moments are good. Sometimes, they make you want to throw your TV/computer out the window. You get to vote for both! 
Last year, Klaus and Caroline shared a phone call on The Vampire Diaries that earned the title Best Shocker, while Lexa's death on The 100 was the moment that most made you want to get rid of your TV. Which moments will win this year?! 
All polls will close at 5 p.m. PT on Friday, June 30, so you have several weeks to vote your little hearts out in support of the moments you love. Use them wisely…
Each day, we'll open two more polls until you're able to vote in all of these categories: Best Comedy, Best Drama, Best Drama Actor, Best Drama Actress, Best Comedy Actor, Best Comedy Actress, Best Female Breakout Star, Best Male Breakout Star, Best Couple, Best Kiss/Sexiest Moment, Best Reality or Talk Show, Best Reality or Talk Show Star, Best Shocker, Most Enraging Shocker, Best Musical Moment, Best Fight, Saddest Death, Saddest Actor Exit, Best Villain, Best Guest Star, Best Fandom, Best Cast on Twitter, Best New 2016/2017 Show, Most Anticipated 2017/2018 Show, Most Heartbreaking Cancellation, and Best Series Finale. 
Feel free to vote as many times as you want for as many nominees as you want. Now get to voting and have fun!