Troian Bellisario may be be known for her role as Spencer in the spine-tingling, larger-than-life melodrama Pretty Little Liars, which is wrapping up its final season, but the actress is about to reveal a whole new side of herself with her latest role. Troian is giving the world a glimpse into her personal pain with her upcoming film, Feed, which she also wrote and directed, based on her struggles with an eating disorder.
In Interview magazine, the 31-year-old gave a revealing interview with Pretty Little Liars director, Lesli Linka Glatter, in which she discusses her film and her own recovery from her eating disorder.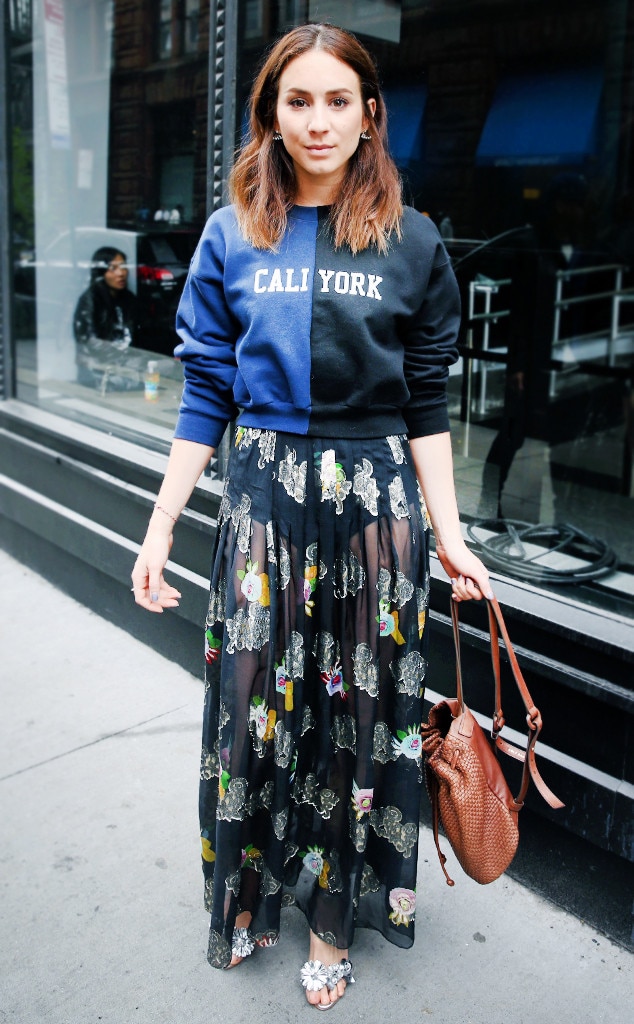 Christopher Peterson/Splash News
"I found there were so many people who thought that it was about losing weight or being skinny, and I couldn't quite get them to understand that it was about control on a very, very literal level," she explained.
The 31-year-old also explained that what she was going through was very isolating. "I couldn't get anyone—even the people who loved me the most, even my boyfriend or my mother or my father—to understand what that experience was truly like for me," she added.
Troian, who is the daughter of NCIS super producer Donald P. Bellisario and is married to Suits star Patrick J. Adams, also says she actually wrote the film before she was in PLL, but that the show's intense shooting schedule prohibited her from putting her focus on it. 
Troian said, "I found myself attempting to communicate something in a scene, and somebody had the realist point of view, where they were like, 'Can you just say the line? Let's get a move on because we've got to get this."
Now that the show's over, the actress has finally been able to turn her attention to something else…
Harry Potter's Tom Felton plays opposite Troian, in the film, which follows, "Olivia and Matthew Grey, 18-year-old twins born into a world of privilege and high expectations. There are almost no boundaries between them; even their dreams are connected," according to IMDB.
Feed is certainly her most personal role, but this isn't the first time that the PLL actress opened up about her personal struggles. 
Previously E! News covered the actress' talking about her ED and her issues with self harm and how it all began. In the February 2014 issue of Seventeen, Troian first talked about her eating disorder, explaining she "started self-harming" during her junior year of high school.
"I would withhold food or withhold going out with my friends, based on how well I did that day in school. Being a teenager is chaotic because you're kind of coming into your own, but you're not an adult; you're fighting with your parents over responsibilities and freedom. I didn't know what was right and what was wrong, so I think I created this bizarre system of checks and balances to create order in my world. But it really backfired."
In the 2014 interview, the brunette also talked about how the battle was still happening.
"Honestly, it's an ongoing struggle. Especially for a woman on a show that has the word 'pretty' in it! Sometimes I feel like I'm trying too hard, like I don't belong. I just look around at Lucy, Shay and Ashley and I'm just like, 'Why am I on this show?' Sometimes I've felt like a fraud. Like, I'm not like these other girls—I don't dress like that and I don't know how to do my hair. The minute I'm off that stage, I try to get as 'me' as possible. I do that by piling on my black eyeliner, and I put on my ripped tights. Dressing like myself again helps."
But it appears as though Troian has turned her struggle into art…
Feed is due out in July.