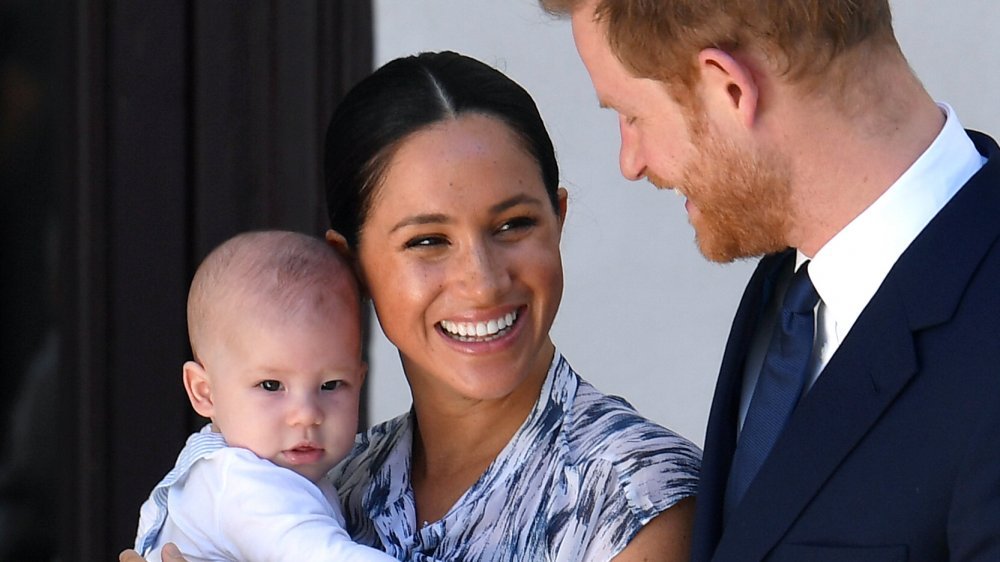 Meghan Markle and Prince Harry definitely went against the grain by keeping Archie's godparents a secret. Royal christenings are typically public affairs, but by the time Archie's christening took place, Markle and Harry had already made it very clear that they wanted to give Archie a normal, private life away from the spotlight. Their desire to do so may have had something to do with "Megxit" happening a few months after Archie was born.
Still, some people were upset by Markle and Harry's decision to keep this information private. "A christening is a sacred, precious, family event and if Harry and Meghan want privacy that should be ok with the rest of us," Princess Diana's former secretary, Patrick Jephson, told Vanity Fair at the time. "But a christening is also a public declaration of faith and in the Church of England godparents are a matter of public record. So to make a point of denying the public even a respectful glimpse looks either naïve or manipulative, an odd way to protect the godparents, or indeed wee Archie."
At the time of Archie's christening, there was a great deal of speculation about who the Sussexes picked to be his godparents. Per Town and Country Magazine, guesses included Markle's close pals, Jessica Mulroney and Benita Litt; along with Harry's friend, Charlie van Straubenzee, and his childhood nanny, Tiggy Pettifer (formerly Legge-Bourke). Some relatives were also reportedly a possibility, including Princess Eugenie.