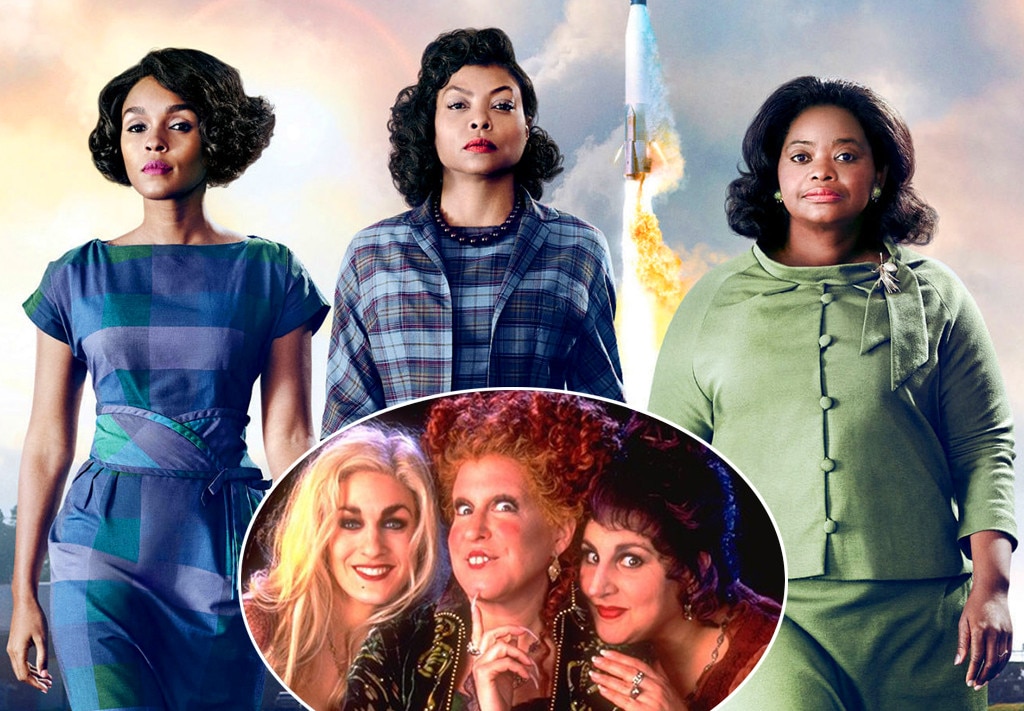 Hopper Stone, Twentieth Century Fox Film Corporation; Disney
It's not Halloween yet, but in light of all the recent '80s and '90s reboots, the internet can't stop thinking about Disney's Hocus Pocus.
Gilmore Girls was revived, Full House got a spin-off and Beauty and the Beast was turned into a live-action film over the last few years, which has everyone thinking about more of our favorite childhood flicks we'd like to see remade.
Obviously, Hocus Pocus—one of our all-time favorite Halloween flicks—sits high at the top of the list…But who could ever fulfill the iconic Sanderson Sister roles?
So this image. Stay w me. Hocus Pocus remake w these 3. Chance the Rapper as Max, Quvenzhané Wallis as lil sis & Zendaya as Allison. pic.twitter.com/gkwy14oFmU

— Persephone (@ASamantha) July 15, 2017
Taking a deeper dive into each sister, this proposal actually makes perfect sense.
Winifred Sanderson (Midler) is known for being the no-nonsense, bossy leader of the pack who still has a quirky side. We've certainly seen this side of Henson thanks to her role as Cookie Lyon in Empire.
Furthermore, Sarah Sanderson (Parker) is characterized by obsessing over beauty and desiring a singing voice that she can use to enchant people. Who more enchanting and beautiful than Monae?!
Finally, Mary Sanderson (Najimy) is characterized by being the silly, comedic relief among the sisters. Spencer has already proven her silly side in various roles, including 30 Rock. She's perfect for it!
But it doesn't end there…
Samantha continued with her ingeniousness, adding that Chance the Rapper could play Max, Zendaya could play Max's crush Allison and Quvenzhané Wallis could play Max's little sister, Dani.
Brilliance, pure brilliance!
"It's my favorite Halloween film and a tradition in my house annually, and this weekend was an anniversary for it—24 years I believe," Ashley Bender tells E! News. "I had the idea when I first saw that Essence cover but not the fleshed out casting. My wheels started spinning and I revisited it."
Bender says she "loved the art direction on that cover" because "it looked 'coven ish.' But a trio of black witches in 1600s Salem just wasn't realistic, so that's where the idea for the New Orleans setting came from—it's plausible."
"I'm from about an hour and a half away from New Orleans," Bender adds, "so I'm pretty familiar with Voodoo culture."
What do you all think? Sound off on your comments regarding this remake below!