Thai navy divers have reached closer to a flooded cave in northern Thailand where 12 boys and their football coach have been trapped for more than a week.
They have been helped by falling water levels inside the cave, and there are plans to pump water out.
Rescuers say they hope the boys aged 11 to 16 and their coach have reached a rock mound in an underground chamber.
No contact has been made with them since they went to explore the Tham Luang caves in Chiang Rai province.
Heavy rain has led to fears that the boys and their coach might not survive.
Their plight has gripped the country and led to an outpouring of support and hope.
Rear Admiral Apakorn Yuukongkaew, commander of the Thai Navy Seals, said his divers had reached "chamber three" in the cave complex.
They had been forced back from that location by rising floodwaters earlier in the week.
It was about 3km (2 miles) from chamber three to the elevated rock mound – nicknamed "Pattaya Beach" by cavers after the well-known Thai beach resort city – Rear Admiral Yuukongkaew said.
"Now we are heading from the third chamber to an intersection; then we will reach Pattaya beach. It is hard because it's dark and flooded. The most important thing for today is speeding up to reach the kids," he told reporters.
Thai medical experts say the group's survival depends on whether they find fresh drinking water.
They could survive eight days without food, Medical Services Department Director Dr Somsak Akkasilp said.
But they were at risk from infection from unclean water or contact with an animal inside the cave, he added.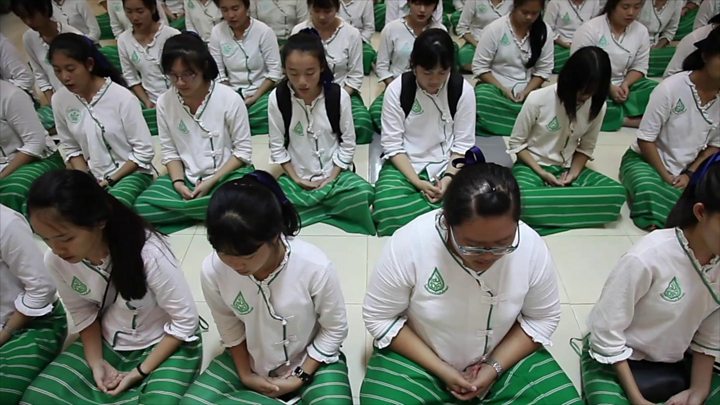 Cave temperatures are believed to be between 20C and 25C (68F to 77F) and the porous limestone rock means there should be enough oxygen, although some caves in the region are known to contain bad air pockets with carbon dioxide.
Messages the children sent before setting off to explore the cave on Saturday suggest they had taken torches and some food.
Rescuers have also been searching through jungle on the mountainside for alternative entrances to the caves.
Experts have said there is a good chance the limestone cave does have other entrances.