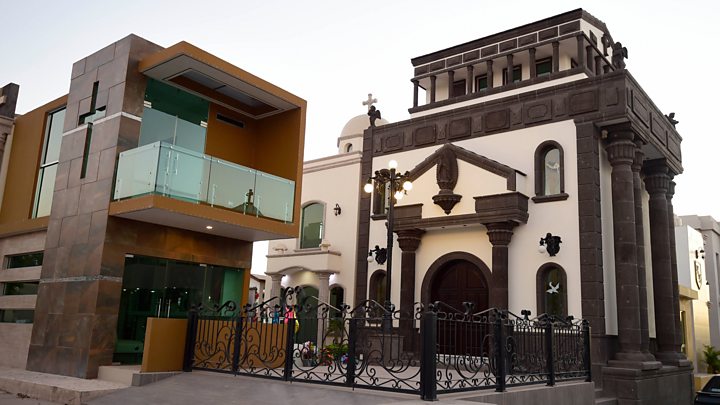 Polls are due to open across Mexico after a campaign marred by some of the worst political violence in the country for decades.
More than 130 candidates and political workers have been killed since campaigning began in September.
The presidential frontrunner is Andres Manuel Lopez Obrador, the left-wing former mayor of Mexico City who has pledged to crack down on corruption.
He could oust the two parties that have governed Mexico for nearly a century.
Third time lucky?
By Will Grant, BBC News, Mexico
This has been the most violent election campaign in Mexico in living memory. Now that voting day has arrived, however, many Mexicans see it as an opportunity to remove the government that has led the country to this point.
Millions of ordinary Mexicans are angry at President Enrique Peña Nieto and his administration, particularly over the sluggish economy and widespread corruption, crime and impunity.
The man widely expected to replace him, Andres Manuel Lopez Obrador who is often referred to just by his initials Amlo, was the runner-up in the last two presidential elections.
He has made tackling corruption the central plank of his election platform, promising to improve wages and pensions by stamping out rampant abuses by the state and the political and business elites.
His opponents, including the centre-right candidate, Ricardo Anaya, have tried to paint him as a populist and a dangerous maverick who cannot be trusted with the economy.
Most polls suggest, however, that a majority of voters have not listened to that message and are prepared to hand Mr Lopez Obrador the presidency, third time around.
Mr Lopez Obrador, 64, was runner-up in the last two elections.
If he wins this time, he will end the dominance of the two parties that have governed Mexico for decades – the Institutional Revolutionary Party (PRI) and the National Action Party (PAN).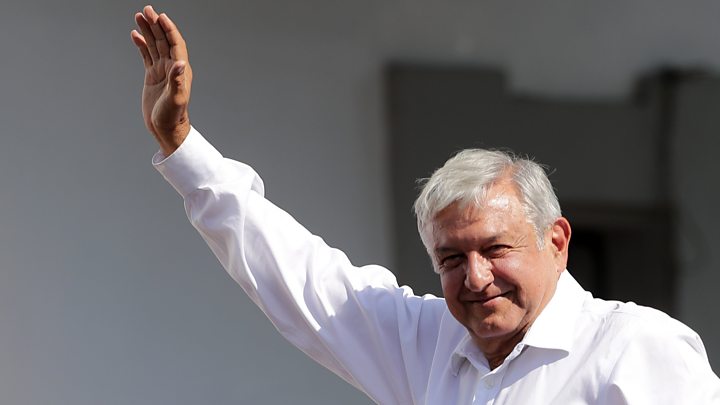 He has referred to them as being part of the same "mafia of power". He is putting forward a left-wing coalition led by his party, Morena, as a chance to make a radical break with the past.
His closest rival looks to be Mr Anaya who heads a centre-right coalition.
The candidate for the governing PRI party is José Antonio Meade, a former finance minister.
As well as a new president, Mexicans will be voting for 128 senators and 500 deputies in Congress as well as state and local officials. In all, 88 million people will be eligible to vote.
Mexico is the second largest economy in Latin America and a major oil exporter. However, oil prices have dropped and the Mexican currency, the peso, has fallen sharply against the dollar.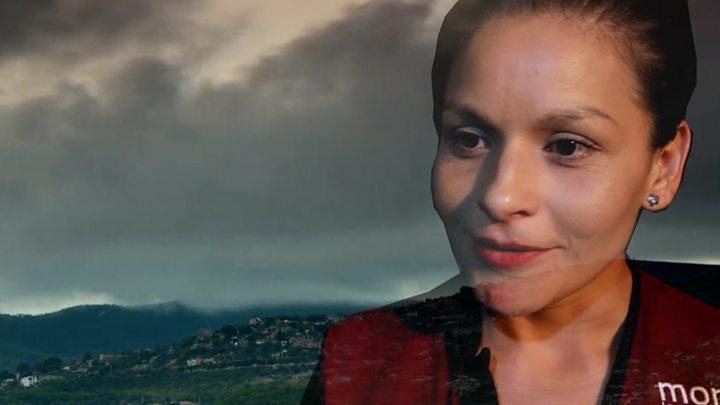 More than 40% of the population lives in poverty. High levels of corruption and violence have led some companies to pull out of the worst affected areas.
On Saturday, a journalist was shot dead in a bar in the village of Saban in the southern state of Quintana Roo, officials said.
Mexico has a reputation for being one of the most dangerous countries in the world for journalists.