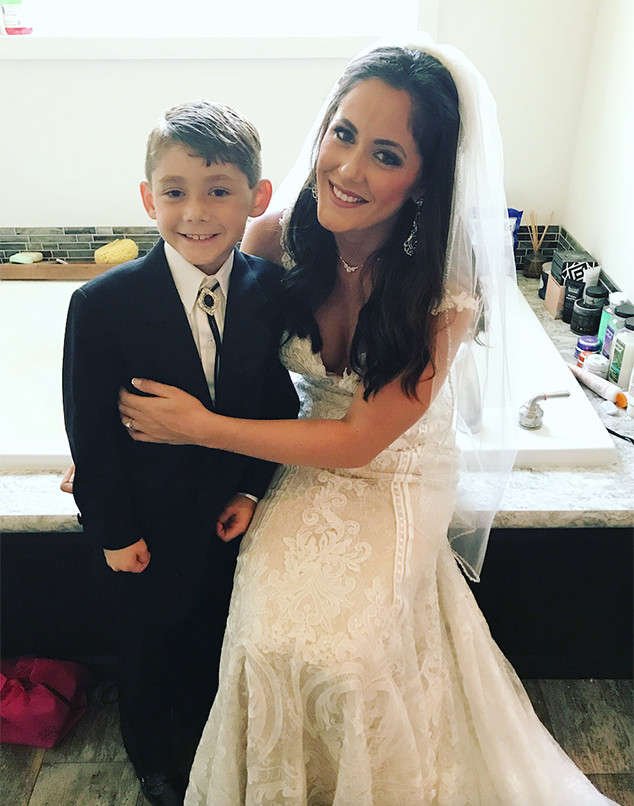 Jenelle Evans is officially a married woman!
E! News can confirm the Teen Mom 2 star and David Eason said "I do" today in front of family and close friends at their home in North Carolina.
Jenelle looked gorgeous in a white, lace wedding gown by Martina Liana, which featured a sweetheart cut. The bride wore her hair half-up and accessorized with long, drooping earrings and a necklace. David, on the other hand, wore a white suit jacket with a grayish-blue shirt and a black tie.
They celebrated with a rustic-themed reception and a cake that was made to look like wood with "D + J" carved into it in the middle of a heart.
Just a few months before the wedding, Jenelle was hard at work ensuring her special day had everything she wanted. At the same time, she teased fans about what they could expect during the romantic ceremony.



When speaking to E! News, Jenelle expressed her hopes for a "backyard rustic theme" celebration with an "elegant, sweet and Southern" twist.She also envisioned a day when her three little ones, Ensley, Jace Evans and Kaiser Griffith, would have a special role as mom ties the knot.
"I definitely think that Ensley will be old enough to be a flower girl alongside David's daughter, Maryssa," she shared with us. "While reading our vows, I would like the girls to be part of the bridesmaids and the boys to be part of the groomsmen."Back in February 2016, E! News confirmed that David proposed to his longtime girlfriend with a pear-shaped diamond engagement ring. And did we mention it happened just days before Valentine's Day?

"David did an excellent job and I absolutely adore everything about it," Jenelle shared with us. "The engagement was definitely one for the books! His idea was so original and he left me speechless."
According to the Read Between the Lines author, David planned a random weekend trip to the mountains. After enjoying breakfast and a morning hike, David popped the all-important question at the top of the mountain."David is such a humble man and has never disrespected me. He can handle me so well," she said. "He treats my boys as if they were his own and that's all I ever wanted for me and my family."

Congratulations to the happy couple on their big day! And make sure to look through the couple's slew of photos from their big day…

Teen Mom 2 airs Monday nights at 9 p.m. only on MTV.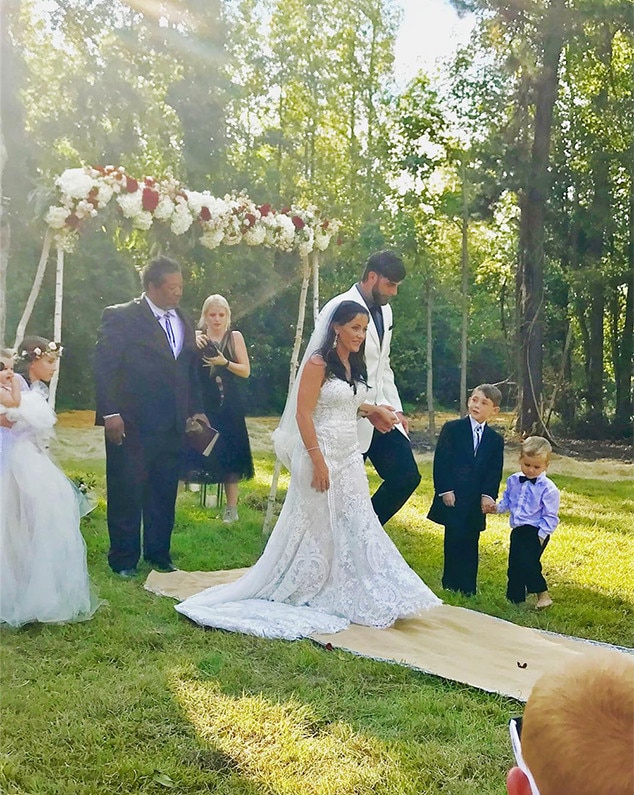 Instagram
MAGIC MOMENTS
On Sept. 224, Jenelle wrote, "Yesterday was magical. #EvansToEason #ForeverAndAlways."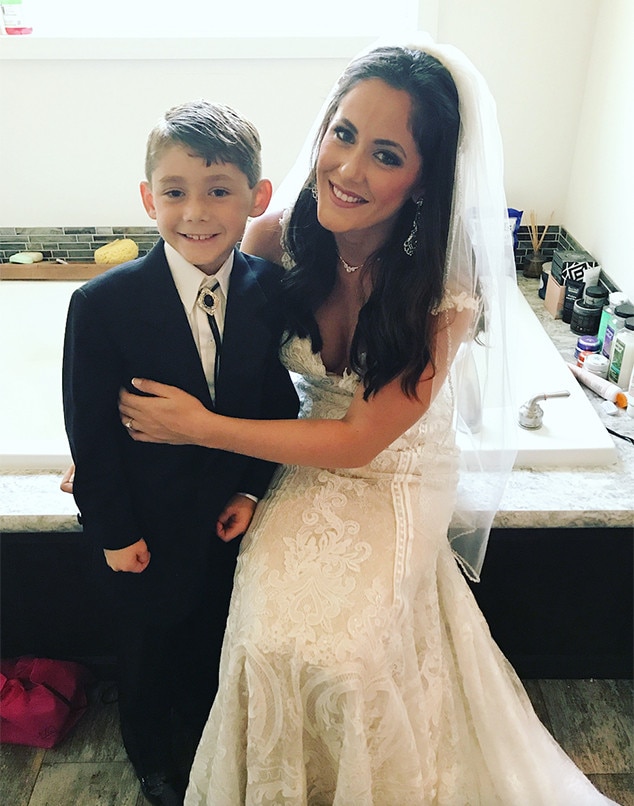 Instagram
LITTLE MAN
Aong with a photo of her son Jace, Jenelle wrote, "I was extremely honored to be walked down the isle by this little man. He was happy for us, that's all that mattered for my big day. None of my family attended my wedding and I do not care, this boy is who mattered in the end. Jace did a great job and was super excited for the wedding to start! #LittleMan #Wedding #EvansToEason."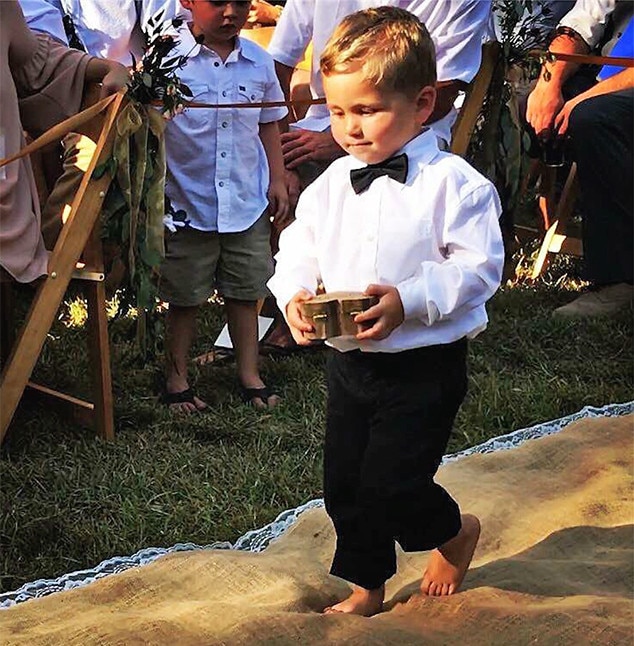 Instagram
RING IT IN
Jenelle posted a photo of her son as the ring bearer and wrote, "My bubba did such a great job! He carried our rings to us very safely! #RingBearer #Wedding #EvansToEason."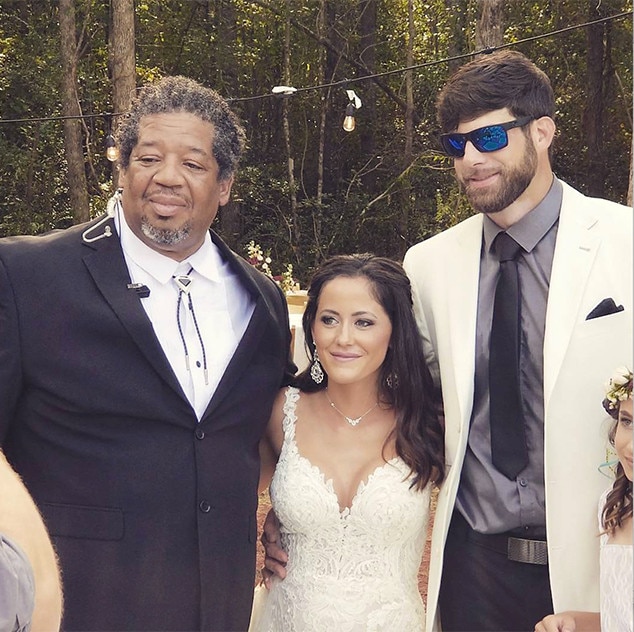 Instagram
EVANS TO EASTON
The DJ posted an Instagram photo of the newlyweds with the caption, "Jenelle & David post ceremony, congrats! #teenmom #teenmom2 #jenelleevans #abdjs #wedding #weddingdj #djfun #wilmingtonweddings #wilmingtonnc #charlotte #charlottenc #raleigh #raleighnc #mtv #mtv2 #bride #groom #wrightsvillebeach #djjason."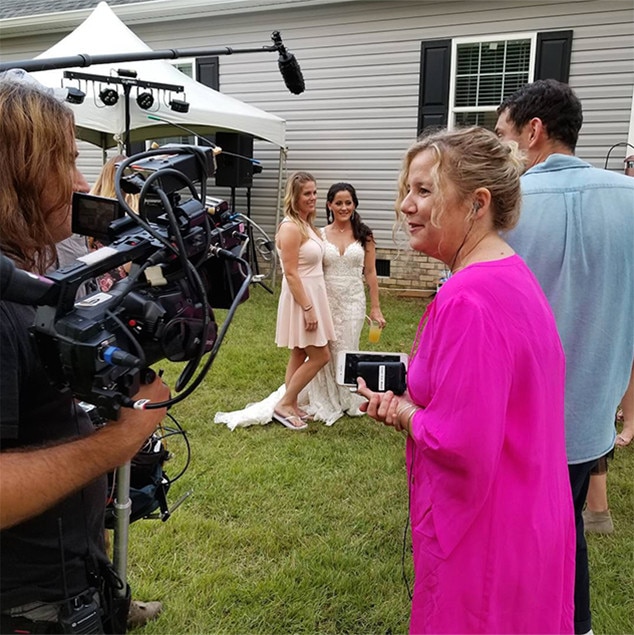 Instagram
BEHIND-THE-SCENES BRIDE
The wedding DJ posted this behind-the-scenes photo of the bride on her big day.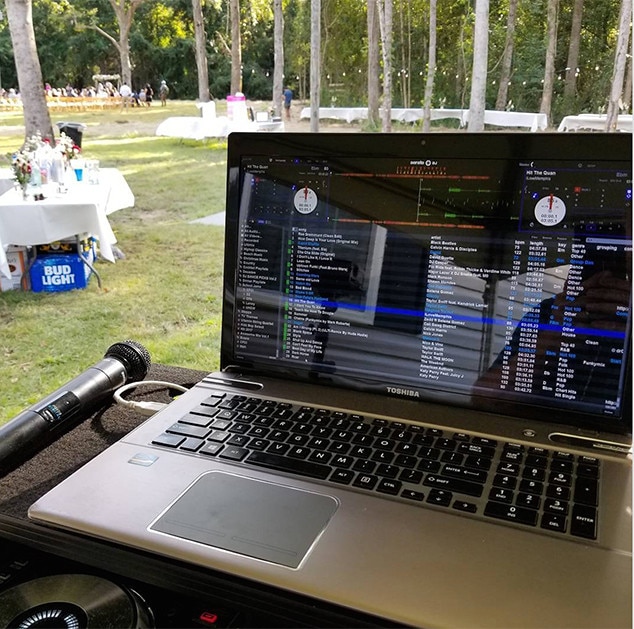 Instagram
ROCK D.J.
Absolute Best DJ posted a photo from the wedding with the caption, "Ready to rock #teenmom wedding! Congrats Jenelle & David! #teenmom2 #mtv #absolutebestdjservice #abdjs #weddingfun #weddingdj #dj #djfun #celebritywedding #wilmingtonweddings #wilmington #wilmingtonnc #charlotte #raleigh #raleighnc #wrightsvillebeach #bride #wedding."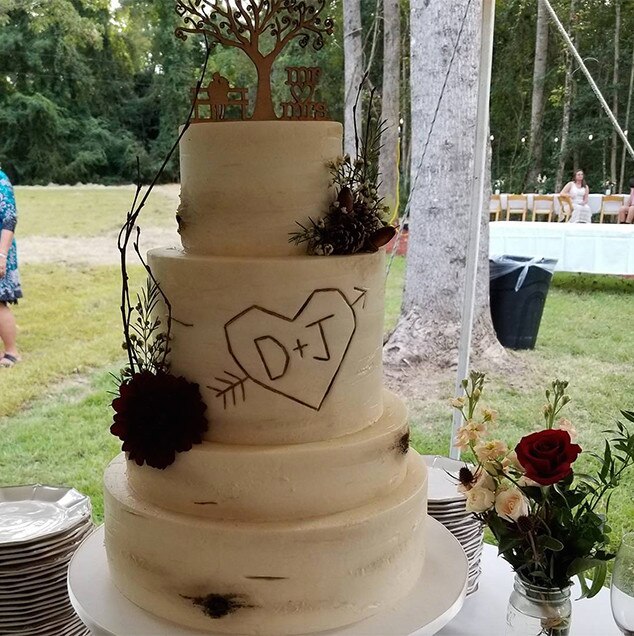 Instagram
LET THEM EAT CAKE
The pair served cake from the One Belle Bakery.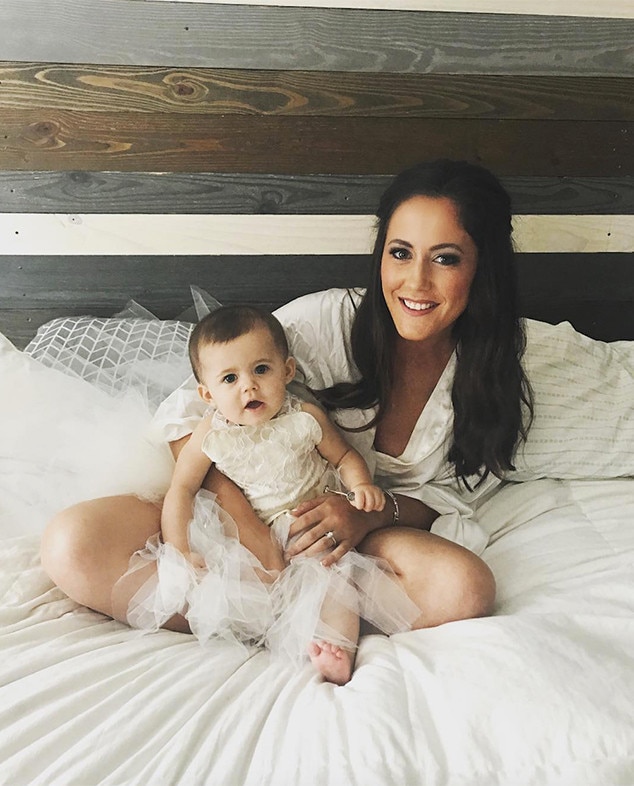 Instagram
BABY LOVE
Jenelle posted this photo with her daughter Ensley along with the caption, "She's a princess just like her momma."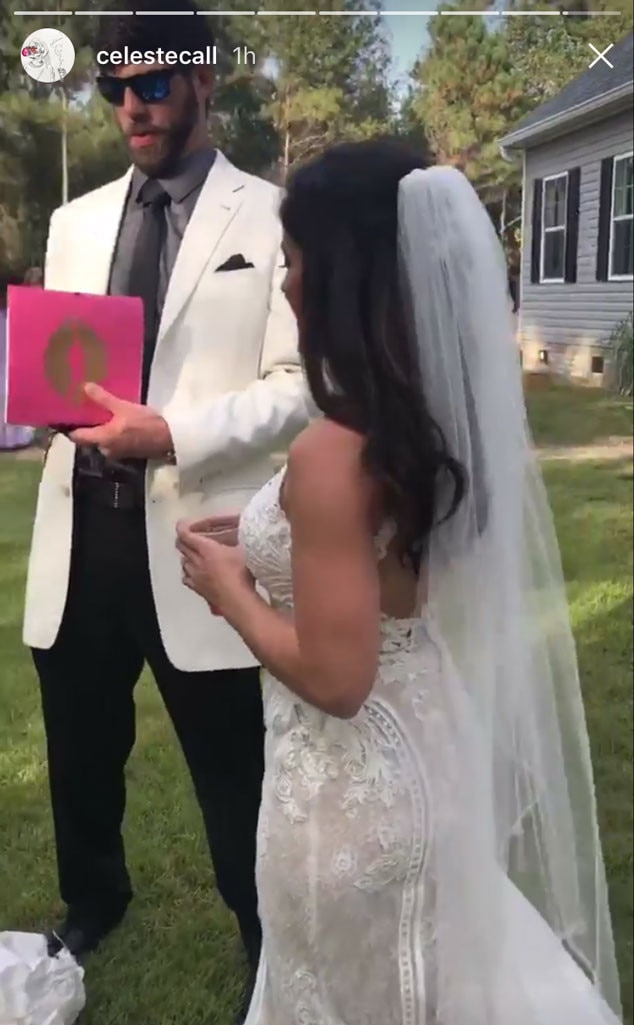 Instagram
STILL STANDING
The couple stands together on their wedding day. Jenelle's photographer, Celeste Call, took to Instagram to share some behind-the-scenes moments from the wedding, including watching the bride get ready ahead of her big day. She also shared a look at Jenelle's beautiful dress and a sweet moment with her now-hubby.