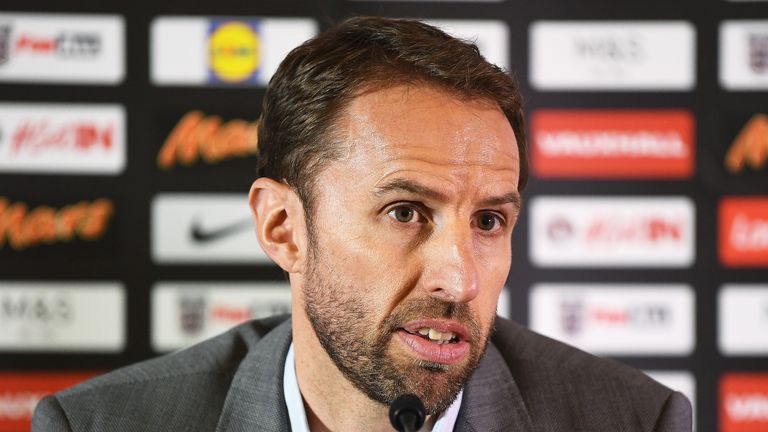 England manager Gareth Southgate has expressed his concern about the current relationships between the FA and Premier League clubs
Gareth Southgate has suggested Manchester United may be one of a number of Premier League clubs that have stopped sharing sports science data with England due to fears the information could be leaked.
A deal had been struck between the Football Association and Premier League clubs for the sharing of data prior to Euro 2016 in order to help England build-up to the finals in France.
But the agreement was not binding beyond the competition and has prompted Southgate to reveal the difficulty he faced when attempting to name his squad for England's forthcoming matches against Scotland and France.
"To clarify. We share our data. We don't always receive data," the England manager said.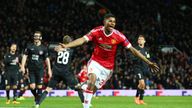 'No Jose influence over Rashford'
Gareth Southgate says Jose Mourinho had no influence on the decision to pull Marcus Rashford from the England U21 Euro squad.
"So that's where we would like to head towards, because it helps more around working out a training schedule when they first come into camp.
"Particularly with what's gone on in the last few weeks that can be a big help. But we can't enforce it.
"That's got to be an agreement, sharing, and at the moment some clubs are more comfortable with it than others."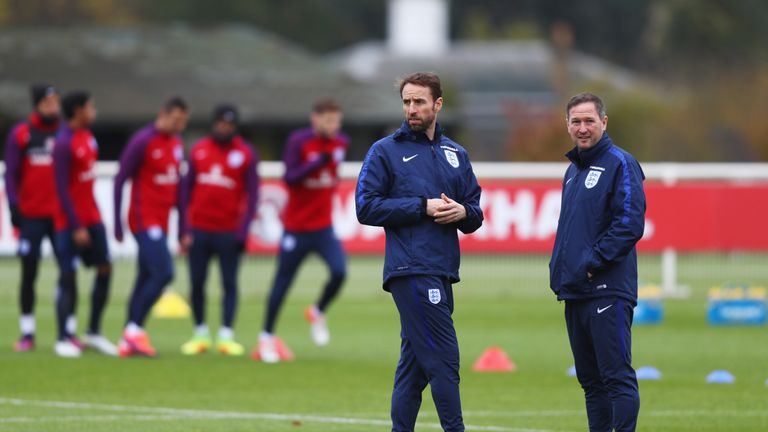 Southgate wants Premier League clubs to share their playing data with England
Asked specifically if United were among the clubs to have stopped sharing data, Southgate said: "Possibly so. As I say, it helps us in terms of preparing our training. One of the dangers I guess is the perception of it being leaked.
"But look, it's very rare the data throws up something you haven't clocked as a coach. But it can back up some of your thinking. The coach's eye is the main thing – how a player is performing."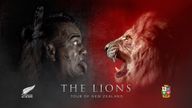 The Lions on Sky Sports
The British & Irish Lions tour of New Zealand starts on 3rd June, exclusively on Sky Sports.
England face a World Cup Qualifier against Scotland at Hampden Park on June 10, live on Sky Sports, before a friendly against France in Paris three days later.