By Greg Milam, US Correspondent
What would it take for America to do something about guns?
Las Vegas massacre gunman Steven Paddock had thousands of rounds of ammunition, armfuls of weapons and 22,000 people at his mercy.
What if he'd killed 100 at that festival? Or 200? Or 500? Or 1,000?
Would half the politicians still be saying now is not the time to talk about guns?
If Americans really wanted to change things they could start right now.
They could identify candidates who would support gun reform and run in next November's mid-term elections.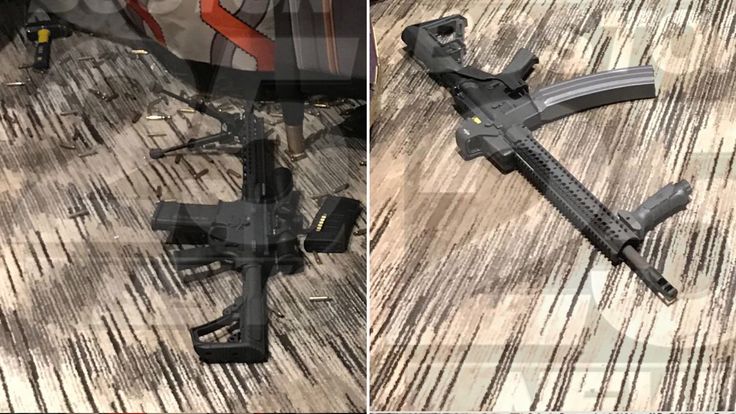 Every seat in the House of Representatives and a third of those in the Senate will be up for grabs.
They could start shaping a presidential candidate for 2020 who would be similarly anti-gun.
All of these people would have to be willing to disavow the grip and money of the National Rifle Association, the most powerful lobbying organisation in the US.
The truth is that not enough people in America want to change things.
And not enough politicians are willing to risk the wrath of the NRA.
The New York Times this week calculated how much the group has given to individual politicians over the years.
Senator John McCain, former presidential candidate and war hero, has received donations totalling more than $7m (£5.3m).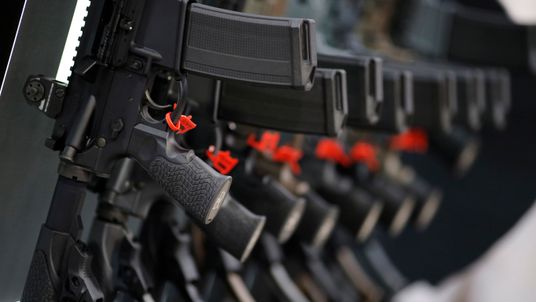 A cynic would say that if the NRA is supporting action, having fiercely opposed all restrictions in the past, it is probably not that big a deal
And you don't win elections in America without big money. In some states, you don't win without an actual literal good grade from the NRA.
As for ordinary Americans, it is pointless to judge their relationship with guns by British standards.
The founding of the country, the individual's understanding of liberty and responsibility and their relationship to authority is fundamentally different.
I have no wish to own a gun but, living here, I understand why people do.
Racks of military-grade weapons, though? And tens of thousands of rounds? Who needs that?
The lack of action on curtailing those things is shocking.
And as for the NRA's support for cracking down on "bump stock" modifications after Vegas, what does that really mean?
If it wasn't so tragic, it would be laughable that they are legal in the first place.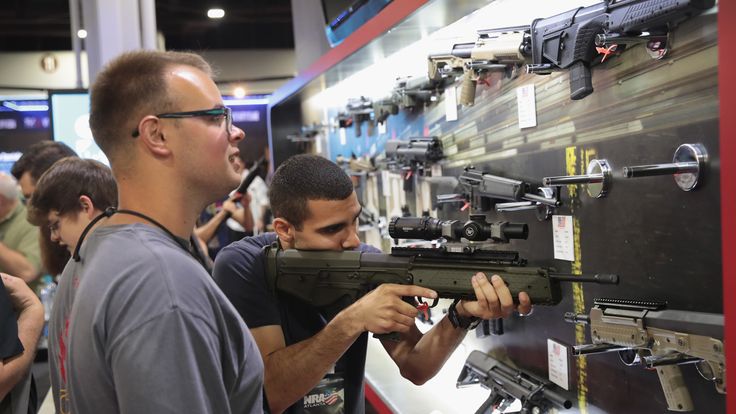 Machine gun ownership is tightly regulated for regular citizens. But a thing that turns a semi-automatic into a machine gun? Just fine.
Even if they are restricted now – a big if – your regular gunman will be reduced to just dozens of rounds per minute rather than hundreds. It is hardly comforting.
A cynic would say that if the NRA is supporting action, having fiercely opposed all restrictions in the past, it is probably not that big a deal.
Americans have chosen a gun-owning society. They are proud of their country and what it stands for. And not enough are really willing to take action on guns.
So, for all the hand-wringing, the victims of Vegas will not be honoured with change.
Sky Views is a series of comment pieces by Sky News editors and correspondents, published every weekday morning.