By:
ANI
| New Delhi |
Published:August 13, 2017 9:50 am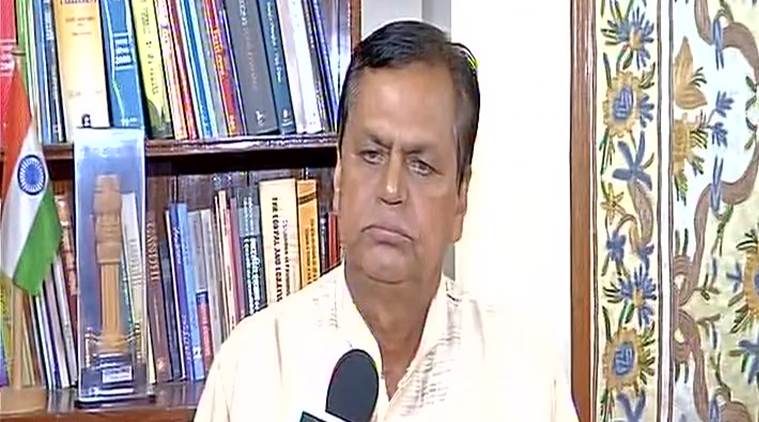 Janata Dal (United) leader Ali Anwar. (File/Photo)
Janata Dal (United) leader Ali Anwar on Sunday said that senior party leader Sharad Yadav's exclusion will send a wrong message in the political arena, adding the latter has equal rights on the party when compared to Bihar Chief Minister and party chief Nitish Kumar. "Sharad Yadav is the founder of the party. He has worked for the Dalits and the backward class. His exclusion from the party will send out a wrong message. He has a flawless personality in front of the nation. He is right that JD (U) is not only Nitish Kumar's party but it is equally his," Anwar told ANI.
Meanwhile, another JD (U) leader K.C. Tyagi said that Yadav's steps will result in rift within the party.
"JD (U) is a party of all but nobody is allowed to create a ruckus within the party. Yadav's steps will result in rift within the party," he added.
The JD (U) on Saturday affirmed that there is no split in the party, however, adding it's not hopeful of Yadav and Ali Anwar of attending the party meeting on August 19.
"There is no split in JD (U) as such. We are holding a party meeting on August 19, but I don't think that Sharad Yadav and Ali Anwar will come," Tyagi said addressing a press conference.
Meanwhile, responding to his replacement by Ram Chander Singh in the Rajya Sabha "due to his anti-party activities," Sharad Yadav said that he doesn't take such matters seriously.
However, Bihar Chief Minister Nitish Kumar on Friday said Yadav has every right to take his own decision as to where his loyalties lie, adding the decision to form an alliance with the Bharatiya Janata Party (BJP) was made with the consent of the entire party.
Yadav had, earlier on Saturday, claimed that he had sent fellow party leader Ali Anwar to attend a meeting of opposition parties convened by Congress chief Sonia Gandhi, so that Bihar-like grand alliance is replicated countrywide.
Anwar was suspended from the JD (U) parliamentary party for participating in the Opposition meeting called by Congress president Sonia Gandhi.
For all the latest India News, download Indian Express App