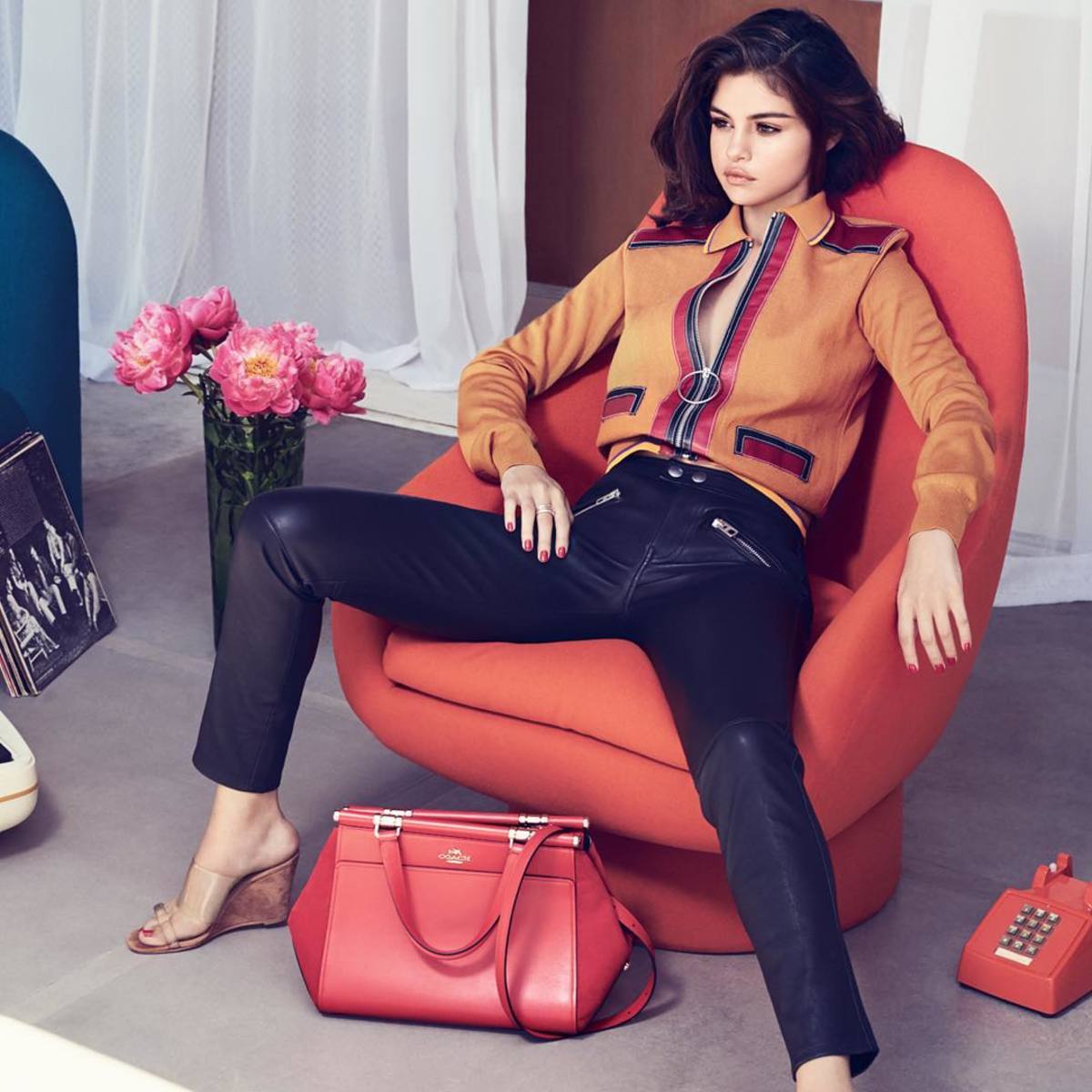 How does an age-old American brand seek to spin sartorial gold out of a 75-year-old house? If we're talking about Coach, you recruit British designer Stuart Vevers to design cool, yet commercially viable ready-to-wear, which he did and continues to do since he began at Coach in 2013. Then, throw in a campaign with charming, all-American pop star Selena Gomez, who has a massive and loyal social media following. To finish it off, have the aforementioned singer, actress and sartorial starlet collaborate with the heritage leather-goods label. So, with that, may the fashion presses and tote-carrying people rejoice — Coach is launching an exclusive line of leather goods with Selena Gomez.
Designed in collaboration with Vevers, the Coach x Selena Gomez collection contains a double-handled tote with gold hardware, a wristlet, a cardholder for the smaller essentials and some heart-shaped bag charms. As a whole, the line imbues the brand's classic luxury bags with a youthful new personality; the leather goods will be available in three exclusive colors: Selena Black Cherry, Selena White and an eye-popping Selena Red.
But perhaps the collaboration's pièce de résistance is the Selena Grace, which is a reflection of Gomez's no-fuss, playful style. "It was really fun to create this collection with Selena and design pieces that are cool and feminine like her," Vevers said in a press statement. "When we designed the Selena Grace, it was about exploring the qualities Selena wanted in a bag and creating something that felt personal to her." 
The Selena Grace features Gomez's personal touches: a hangtag bearing her signature and a story patch sewn inside with the message: "To be you is to be strong." The bag is further customized with "Love yourself first" in Selena's handwriting — a phrase inspired by one of her tattoos — embossed into the base of the bag. "I'm very excited for everyone to finally see the design Stuart and I worked on together," said Gomez. "I can't wait to carry it — it's totally versatile, perfect to wear day-to-night and it goes with everything."
We have to wait until Sept. 1 to get our hands on the bright red Selena Grace for fall, but the rest of the Coach x Selena Gomez collection is available for pre-order online beginning Aug. 14.
Click through the gallery below to see all the leather goods from the collection.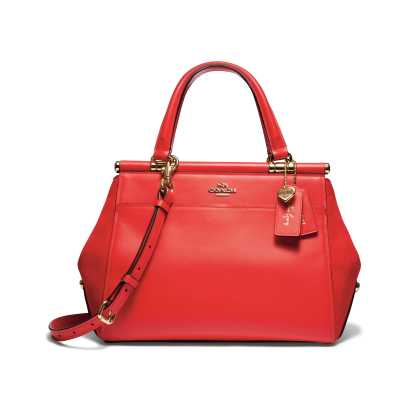 Want more Fashionista? Sign up for our daily newsletter and get us directly in your inbox.