An ex-security guard at a Tesco store has been arrested after staging a day-long protest in the shop's roof.
Adam Jammeh has been demonstrating for seven months over his claim that he was sacked over false accusations of stealing.
Around 6pm on Thursday he turned up at the Reading Extra store and appeared to shout towards customers: "I'm not going nowhere. I've got food in my bag, I've got water in my bag, I am well prepared."
He then climbed into the ceiling space
The superstore, on Portman Road, was shut after the incident began.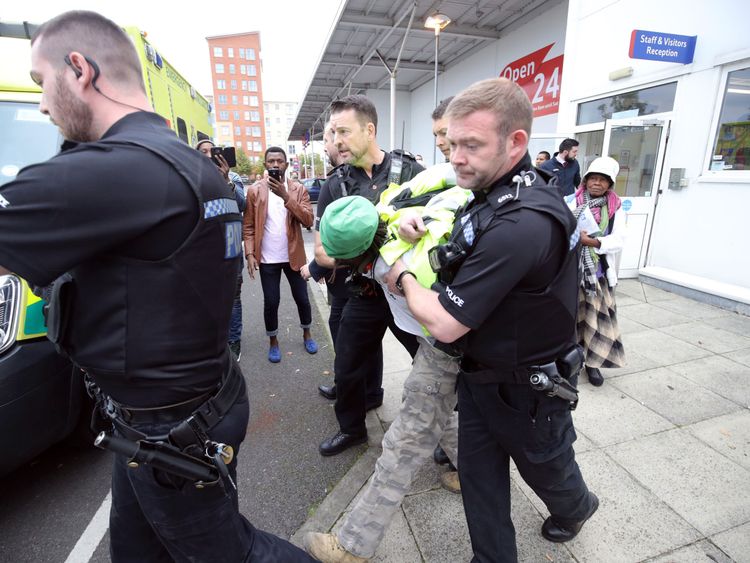 Mr Jammeh was pictured being led away by police on Friday afternoon.
In the past, he has posted live streams on Facebook demanding Tesco bosses come to store to deal with his complaint.
Thames Valley Police said a 46-year-old man had been arrested on suspicion of Public Order Act offences.
A Tesco spokeswoman said the company was "assisting police with the matter".