Sky News has witnessed first-hand the horrific conditions that thousands of African migrants trying to get to Europe are facing in Libyan detention centres – and at the hands of the smuggling gangs.
Many of them claim they've been beaten, raped and are desperate to return home.
Thousands of mainly sub-Saharan Africans are incarcerated in Libya's system of makeshift detention centres.
The Libyan authorities are under pressure from Europe to crack down on the number of migrants transiting through the country and the across the sea.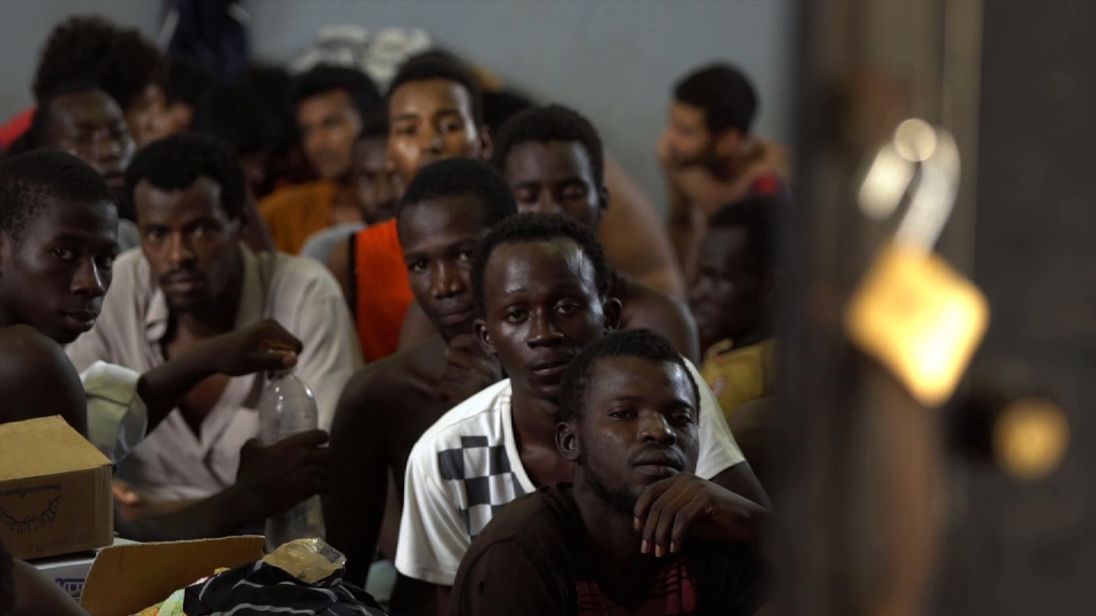 Most people were arrested whilst trying to cross the Mediterranean.
Libya – a country wrecked by civil war – is having to deal with its own crises whilst also having to act as policeman for the migrant crisis.
Musa from Sudan tells me that there is never enough food in the centres. He'd hoped to reach Europe so he could study political science.
"People falling every day because of hunger you know, we see brothers falling down, we can't even help them. Everyday things getting worse", he said.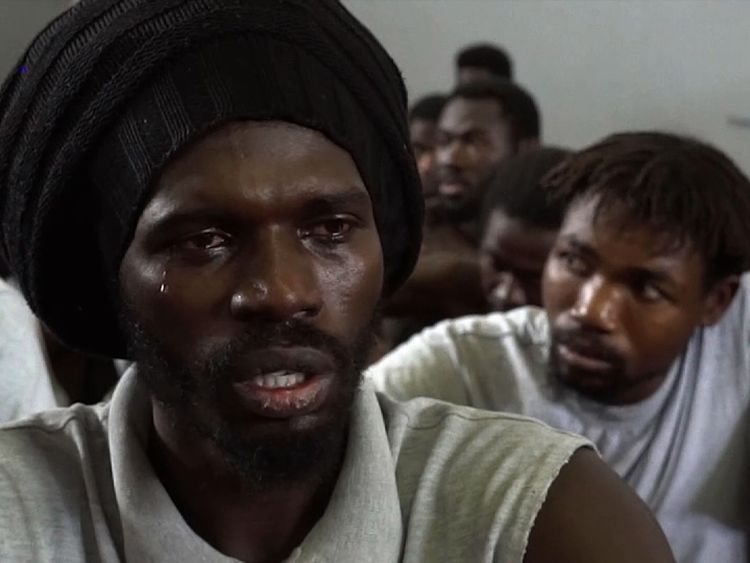 Next to him is Mohammed, also from Sudan. He accuses the men who run the detention centre of using the migrants locked up as slave labour. He says they are often taken from the lock-up and put to work.
"We don't want to stay with these people. These people are like animals they are not human at all. Beating us without any reason. We didn't kill anyone, we didn't do any crime."
It is a brutal place to end up. In a separate area we speak to a group of Nigerian women.
They claim they were beaten when they tried to escape – they beg us for help.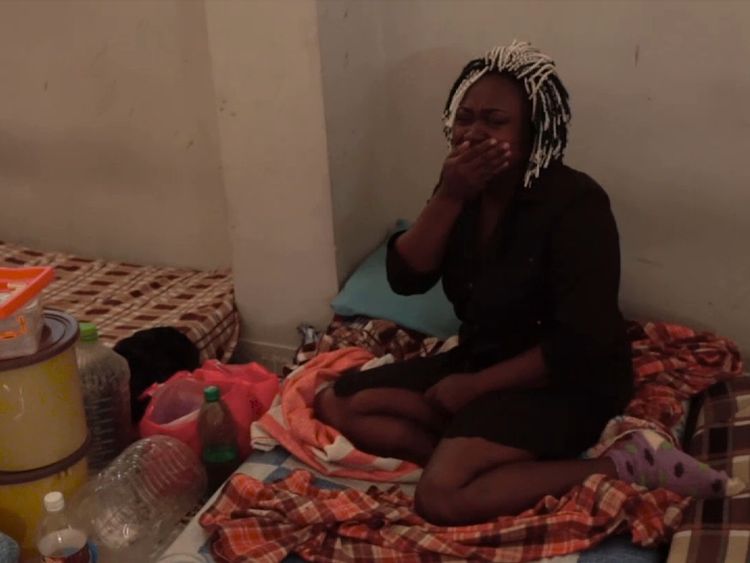 "I was treated badly, I was treated badly."
"They flogged me, not only me. Please we are down, there is nothing left for us. Please we need help sir. You have to help us."
The men who run the centre demand we stop filming, accusing the women of lying to make them look bad.
But allegations of human rights abuses are common.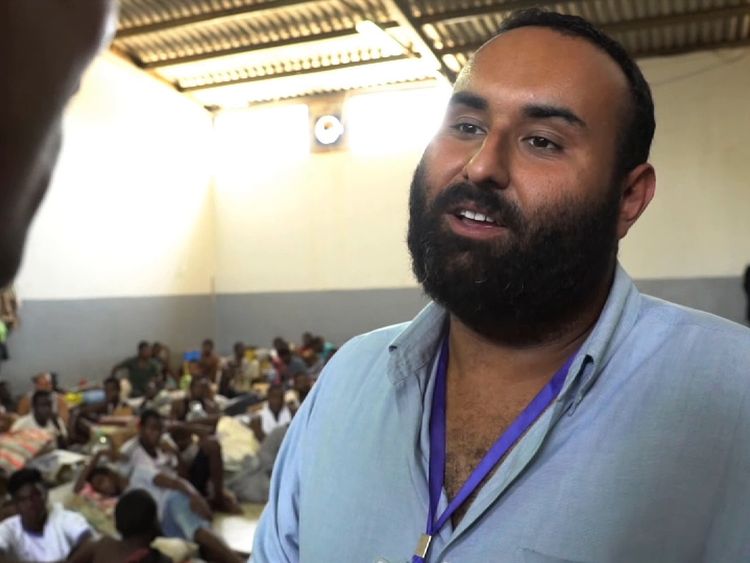 It is impossible to verify what we're told but the Libyan authorities at the centres we visited admit they are overwhelmed.
Detention centre manager, Mohamed Masoud, denies that the migrants are abused, but says they are struggling to cope.
"You know it is mostly the hygiene problems. Many people in one place it is very difficult to keep it safe and clean. We need more and more help that's what I can tell you."
Libya has become the gateway to Europe from Africa.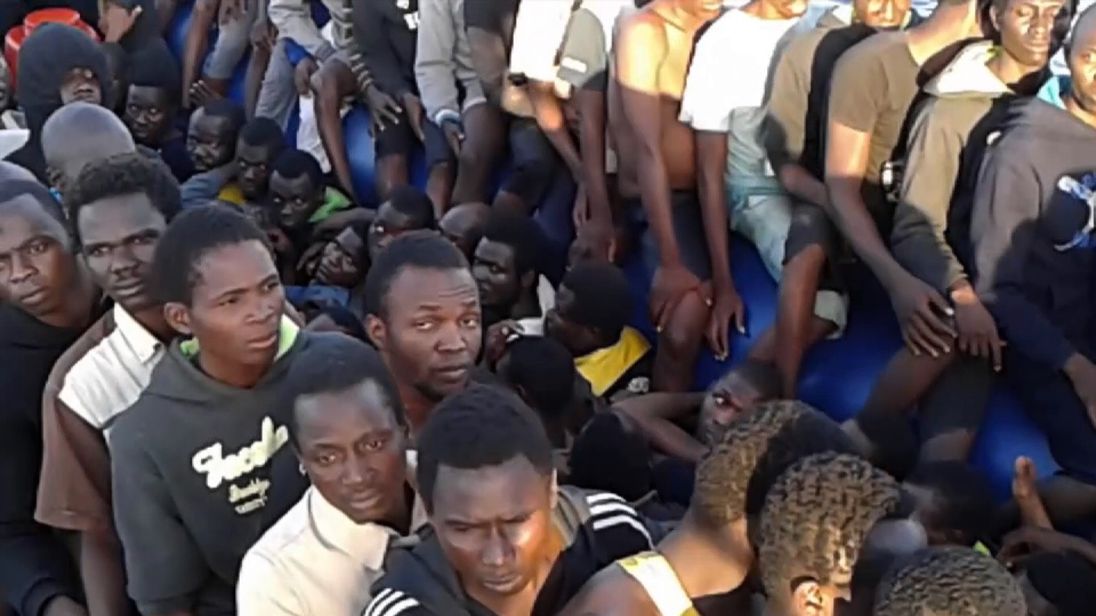 The instability caused by the revolution which saw Muammar Gaddafi swept from power has made the long Mediterranean coastline a smugglers paradise.
The lack of security means hundreds of thousands of migrants are now entering the country hoping to reach Europe on flimsy boats.
:: Nothing Europe can do to stop human trafficking – Libyan people smuggler
But many don't make it – the bodies of many people have been recovered from the sea or washed up on the beaches.
Most of the migrant routes from sub-Saharan Africa pass through Tripoli. Many stay in dingy houses, often more than 10 to a room whilst they work to pay the smugglers.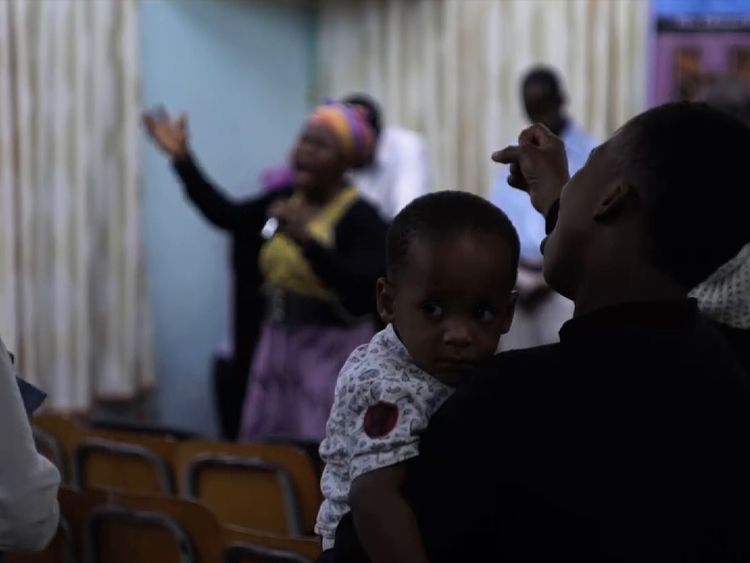 But as illegal migrants they face many dangers.
Abu Bakr for Senegal tells me he was held in a detention centre for months until his family paid off the guards. Others I meet say they were robbed by the smugglers.
One place people do feel safe is the Tripoli church where the pastors use song and sermon to warn of the dangers of travelling illegally to Europe.
Outside, amongst the congregation, we meet Laurent. She tells me how she started her journey in Nigeria but was forced into sexual slavery by the smuggling gangs.
For those who are caught, they wait in limbo with no legal rights and not much chance of consular access.
It can take months or even years of living in a squalid detention centre before they are deported.