Shannon Beador is taking control of her life. 
Now only hours away from the season 12 premiere of The Real Housewives of Orange County, the Bravolebrity shared a lengthy message addressing her suddenly fuller figure. In the first trailer of the series, Shannon attributes gaining 40 lbs. to the fall-out of her friendship with Vicki Gunvalson, exclaiming, "All I want to do is eat. I just don't understand how I let myself go. This is stress, and that is Vicki Gunvalson."
Taking to Instagram on Monday, Beador wastes no time coming clean. She wrote, "So let's just get to it. Yes, I have gained weight. A lot of weight. About 40 pounds to be exact."
"I have not had plastic surgery or fillers, it's just plain and simple weight gain. There are multiple factors that have contributed to my size and it will be addressed this season on the show," the mom of three added.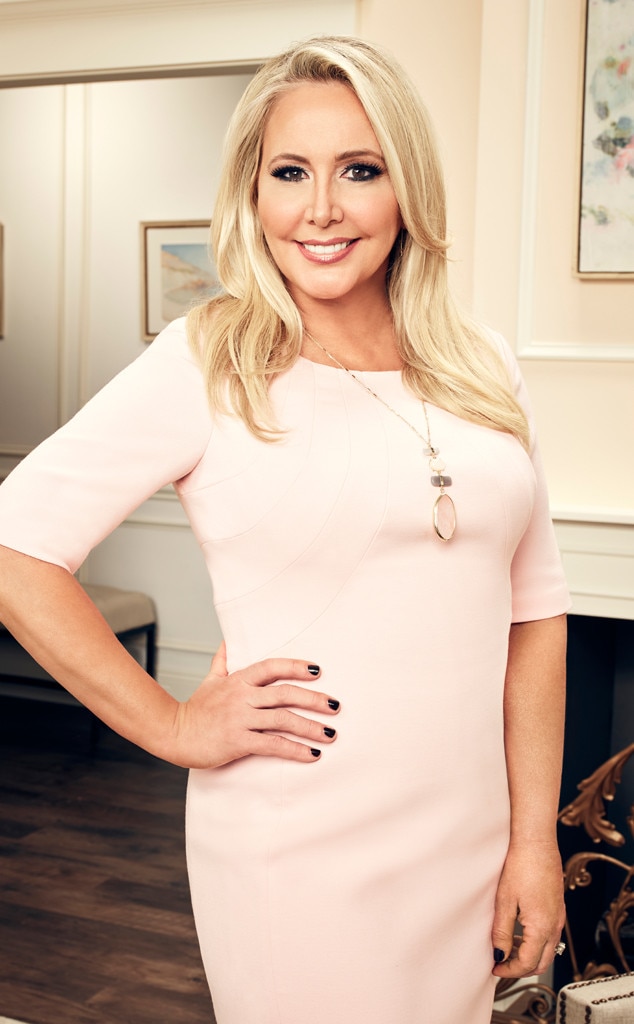 Bravo
Shannon said she hopes her hardship resonates with viewers watching at home, but won't tolerate criticism online.
"To those people who intend to write cruel or derogatory comments to me, I want to let you know you will be blocked and the comment deleted," she shared. "Gaining weight and trying to take it off is a struggle that most women will face at some point in their lives. I am hopeful that my fans and viewers of the show will be supportive of my journey."
"I am very grateful and thankful to those people that have already reached out to me with their kind thoughts. Let the season begin…" the reality star concluded.
This isn't the first time Shannon has spoken candidly about her health, and recently highlighted her fluctuating size by posting a before-and-after shot taken years apart.
"Five years ago almost to the day," the blond reflected. "Same cabana. Same amazing friend. Not the same body. #goals #workingonit #itsslow #coverupnotcomingoff #nextyear #myfriendstilllooksincredible."
So just how is Beador making nutrition and fitness a priority again? It appears she's spending plenty of time in the gym and avoiding tempting desserts while eating out with her family. 
The Real Housewives of Orange County returns for season 12 on Monday, July 10 at 9 p.m. on Bravo.
(E! and Bravo are both part of the NBCUniversal family.)