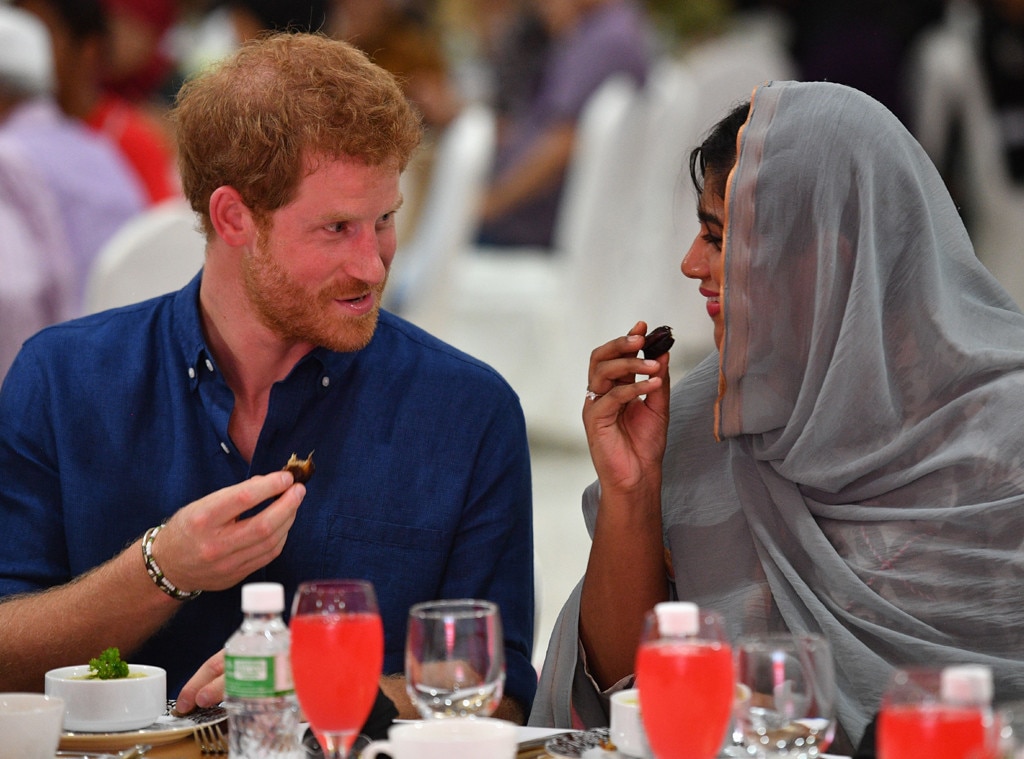 Tim Rooke – WPA Pool/Getty Images
Prince Harry shared a meal with about 80 Muslim youths in Singapore Sunday as they broke their Ramadan fast and helped pay tribute to the victims of the recent London terror attack.
On Saturday night, three people drove a van into pedestrians on London Bridge and stabbed others nearby, killing seven people and injuring dozens. The attack came two weeks after a suicide bomber killed 22 people at Manchester Arena just as thousands were leaving Ariana Grande's concert.
Harry is on a two-day trip to Singapore. He visited the Jamiyah Children's Home, run by the Muslim voluntary welfare organization Jamiyah Singapore, which helps homeless youth and recovering addicts. There, he took part in a traditional sunset iftar meal to break the daily fast during the Muslim month of Ramadan.
Dishes of dates and porridge were served at the beginning of the meal and just before the sun went down and the call to prayer was made by an Islamic scholar, secretary-general of Jamiyah Muhammad Rafiuddin Ismail said: "Our thoughts go out to the families of the victims of the London terror attack last night," The Telegraph reported.
Harry bowed his head, while Ismail continued, "Let peace and harmony prevail in communities all over the world."
Harry was given a traditional Malay welcome before the meal from 10 hand drum players and was also given a silat martial arts demonstration.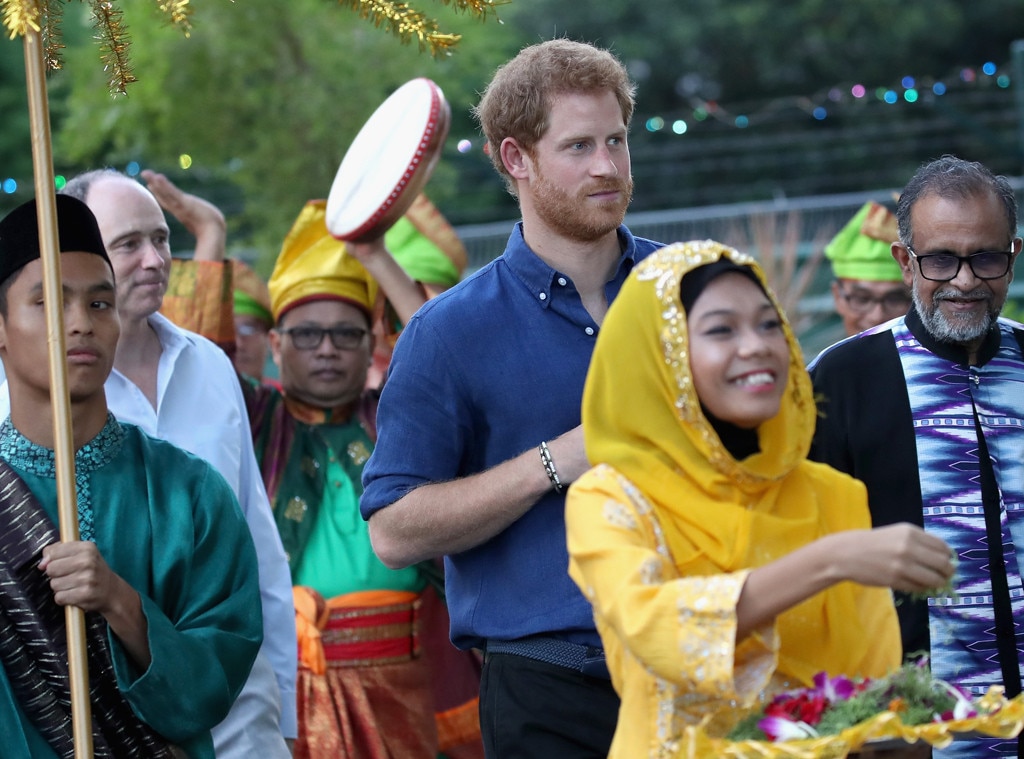 Chris Jackson/Getty Images
Also during his visit, Harry was given a tour of a mobile HIV testing van and watched volunteers get tested.