Prince Harry is more than ready to be an uncle once again!
Shortly after Kensington Palace confirmed in a statement that Prince William and his wife Kate Middleton are expecting baby No. 3, one family member couldn't help but express their excitement.
While visiting Manchester, Prince Harry was asked by a reporter to comment on the family's big news. Let's just say his words were short but oh-so-sweet.
"Fantastic, great, very, very happy for them," he said in a video shared by The Daily Express' royal correspondent.
When asked how Kate is doing, Prince Harry replied, "I haven't seen her for a while but I think she's okay."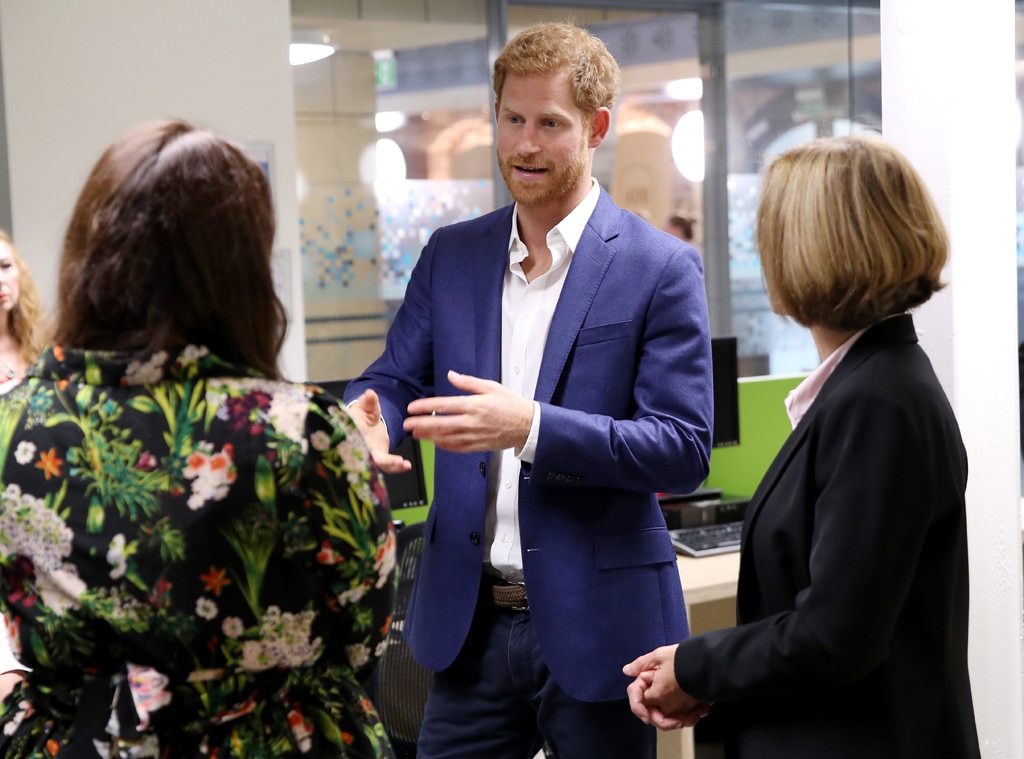 Chris Jackson – Pool/Getty Images
A Clarence House spokesman would also share that Prince Charles and Camilla are "delighted" at the news.
In this morning's pregnancy announcement, the palace confirmed that the Duchess of Cambridge is suffering from Hyperemesis Gravidarum also known as acute morning sickness. She experienced the symptoms during her first two pregnancies. 
Her doctors, however, are already well-practiced at treating the condition that affects 3.5 in every 1,000 pregnant women.
Kate was previously scheduled to visit the Hornsey Road Children's Center in London today, but is instead being cared for at Kensington Palace.
As for Prince Harry, he stepped out Monday to visit the NHS Manchester Resilience Hub that serves as a dedicated mental health service for those affected by the Manchester terrorist attack.
Later in the day, he was set to visit the Manchester City Football Club to attend a training session with local schoolchildren.