Popular Police P.R.O, Dolapo Badmus Welcomes A Baby Girl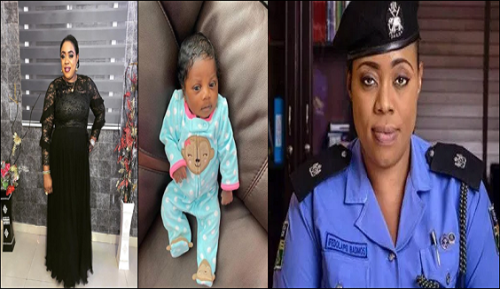 Lagos Zone 2 Police Public Relations officer, Dolapo Badmus has taken to her IG page to announce that she has welcomed a baby  girl.
She share picture of her new baby and wrote;
"Police PRO, Dolapo Badmus Wants To Have S e x With Me But She Is Really Ugly"- Naira Marley
I faced my fear and my fear feared me! My baby Anike Aliona with her natural lace wig….she's the latest addition to my family! Does she really look like me?!