By:
PTI
| Patna |
Published:August 2, 2017 8:28 pm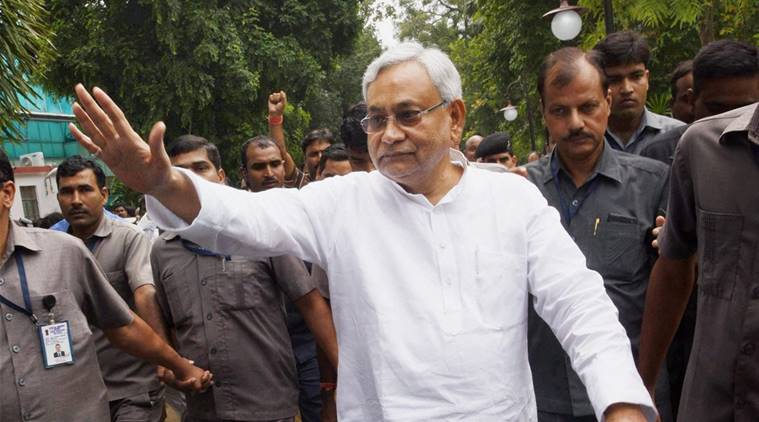 Bihar CM Nitish Kumar (PTI Photo) 
Chief Minister Nitish Kumar on Wednesday held a high-level meeting with senior officials of all the departments and gave instructions to speed up the development process. This was the first meeting of the chief minister with the principal secretaries of all the departments since he became chief minister of the JD(U)-NDA coalition ministry in the state.
Earlier in the day Kumar held a meeting with his ministerial colleagues, including Deputy Chief Minister Sushil Kumar Modi to emphasise on the speeding up of the developmental process and expressed happiness that Bihar was clocking double sigit growth rate, an official statement said. Bihar registered 14.8 growth rate in 2016-17 at current price and 10.32 per cent at constant price during the outgoing financial year, he observed.
The chief minister instructed officials to keep an eye on utilisation of resources in their department and maintain transparency and ordered them to take action against those not working properly. He also stressed on disposal of revenue related matters, which he said, would establish peace in the society.
Kumar said regular review would be conducted to monitor implementation of students credit card scheme under which student gets Rs 4 lakh interest-free loan to pursue higher studies, the statement added. Chief Secretary Anjani Kumar Singh and Development Commissioner Shishir Sinha were present with senior officials of all the departments during the high level meeting, officials said.
For all the latest India News, download Indian Express App