Nigeria May Soon Start Having Illiterate Lawmakers From The North – Okorocha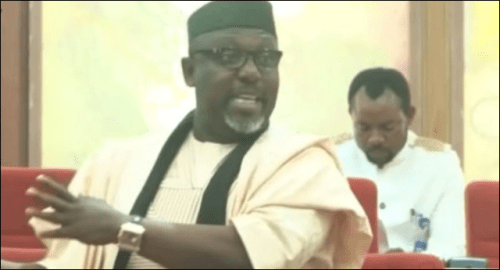 Senator Rochas Okorocha, has cried out that Nigeria may soon
start having illiterates as lawmakers in the National Assembly.
Speaking via a now viral-video, Rochas, who now represents Imo
West senatorial district in the upper chambers of the National Assembly,
says something must be done in order to prevent such from happening.
The Appellate court only recently upheld his victory as Imo West senator after a series of legal tussle.
Watch the video below:
Nigeria may soon start having illiterate lawmakers – Okorocha

?: oaktv pic.twitter.com/s4WmF3MndN

— Laila Ijeoma | Lailasnews.com (@LailaIjeoma) December 4, 2019