It is going to be a tricky night on Friday for Nigel Adkins.
Only goal difference separates Hull with the Sky Bet Championship relegation zone, there are plans in place for more protests from Hull supporters at the KCOM Stadium, and the visiting fans aren't exactly too fond of him either.
Times of trouble
Adkins inherited Hull in a difficult position after the entertaining, if troubled, stint of Leonid Slutsky, and it's fair to say that – a win against Brentford in his opening game aside – results have been relatively dire since.
The Tigers have picked up just 10 points from Adkins' 12 games so far, and scored nine goals in that time. Incredibly, they are still the second-top scorers in the bottom half of the table, which shows that finding the back of the net at this level was not something previously beyond them.
The issues at Hull City are not really of Adkins' making, and he would have been well aware of the problems before he took over in December. Now, after nearly four weeks without a home game, supporters groups have had plenty of time to arrange their latest protest against the owners, which is set to take place when Sheffield United come to town.
"There's a lot of unrest," admitted Adkins before their FA Cup defeat at Chelsea last Friday. "But we need togetherness."
Togetherness, however, is a hard thing to find at a club where there is an ongoing battle between the Allam family, who are trying to sell, and fans who are desperate to get rid.
A balancing act
The issues at Hull have been well-documented over the past few years and there's little surprise that the Tigers are one of the clubs, along with Sunderland, in real danger of back-to-back relegations. Only once in the past 10 years has a club dropped straight from the top flight to League One, for two to do it in one campaign would be unprecedented in the modern game.
Attempting to keep both parties happy has proved a difficult line for Adkins to toe. "It's a shame we're in this situation, from the owners it has probably been the most successful period of the club's history," he said ahead of Friday's game. "But there's an issue with the pricing structures and the name.
"You have to have empathy from both sides. The owner has sat round the table with fans and he will do that again and that is the only way to work it out.
"There's a genuine desire from what I can see and everyone enjoys being here. They saved it from liquidation so let's not forget it. However, the supporters have been here since 1904 and they will be here for a long time after."
A huge squad turnover and a lack of investment in new players hasn't helped either himself or his predecessor Slutsky. More than £50m was made from the sales of Harry Maguire and Sam Clucas, but nowhere near that amount was spent on the 15 players who arrived on permanent or loan deals.
Looking back at the Blades
On Friday night, Adkins may steal an envious glance over at the other dugout and wistfully dream of what it would be like to be at a club again where everyone is pulling in the same direction.
He will, however, have less-than-fond memories of his year at Sheffield United. Adkins had previous experience with getting a club out of League One – as he did with Southampton in 2011 – but his time at Bramall Lane did not go to plan.
The Blades had been lingering in the third tier for four seasons by that point, but he took a side that had finished in the play-offs three times and seventh the other year and steered them to their worst league finish since 1983.
Like plenty of managers, Adkins believes that with more time he could have done a similar job to the one that Chris Wilder came in and did the following season.
"There was a lot of frustration when I was at Sheffield United and there was a lot of change at the club," said Atkins. "I went in there believing we had time, we had about 50 players and I signed one player Billy Sharp and the expectation was massive. I could feel that and I understood it.
"I thought we were getting there, but it's about results and the way the supporters want their players to play. It was a great experience for me and that is helping me here."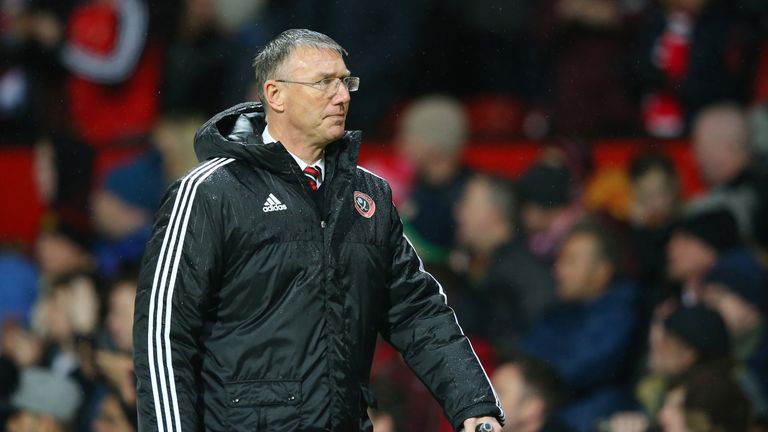 Are Hull doomed?
There are two sides to every story and David Prutton thinks it is a shame that the relationship between the fans and the owners has gone so sour, although he does understand why that's the case.
"They're bringing whistles and you wonder what impact it will have on the game and their team's performance," said the Sky Sports EFL expert.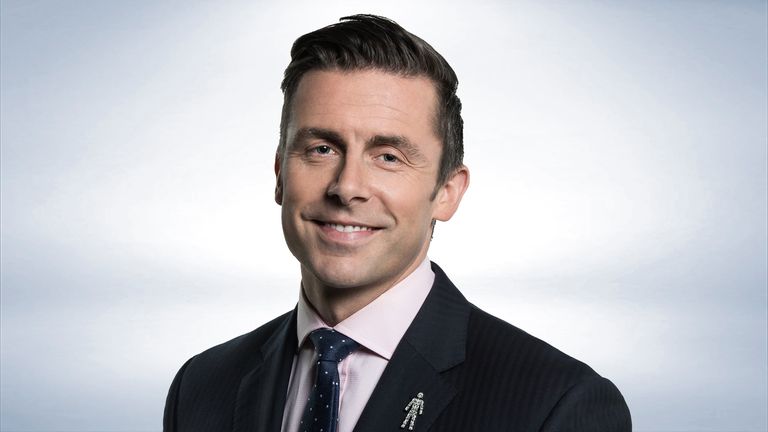 "I can understand the frustration of the fans because some of the changes they've tried to make have also been unfathomable"
David Prutton
"I think it's a shame because of what the football club has achieved in recent years, from getting into the Premier League for the first time, an FA Cup final and qualifying for Europe, and from what the family have done for the city. They're not just foreign owners who have come in, they've been in East Yorkshire for years, and there have been certain things they've done that are great.
"But I can understand the frustration of the fans because some of the changes they've tried to make have been unfathomable, while there's been a real lack of quality recruitment on the playing side of things.
"It doesn't seem like it's going to have a happy ending and I think they'll have to do very well to stay up."
Also See:
FA Cup fifth-round draw sees Manchester City face Wigan in repeat of 2013 final