Wow!
Nicki Minaj certainly made sure to grab some attention when she posted this eye-catching photo on her Instagram earlier today. In the image, the rap queen looks over her shoulder and shows off her assets, wearing a black leotard, wide belt and sky-high heels, complete with silver fringed chaps.
Nicki the Ninja was also armed with a blonde wig and a killer stare for the belfie. The jaw-dropping image has no caption but that stare may be all the fierceness a viewer could handle.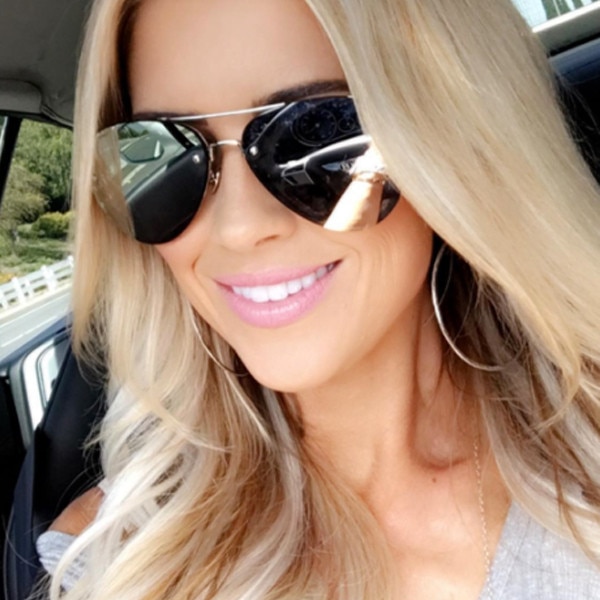 This isn't the first time the fast-talking 34-year-old's posted an image of this outfit for all her Barbies to see.
On July 31, the "Anaconda" rapper posted the forward-facing image, sans belt, along with the caption, "New stripper boots, who dis? I love being a stripper."
Check out the rest of Nicki's sexiest Instagrams…
Instagram
Jealous?
Looks like Rihanna is liking what she sees. "They're right here waiting for u Island gal," Minaj insta-captioned the pic as a tease.
Nicki Minaj/Instagram
Too Hot to Handle
It wouldn't be a Nicki pic if her cleavage wasn't a part of the picture, but this sexy dynamic trio photographed together makes this Instagram picture hot, hot, hot!
Instagram
Exposed
Minaj strikes a pose in a revealing netted ensemble.
Instagram
(Un)veiled
The singer shows some major cleavage as she gets all veiled up for a performance for The Pinkprint Tour. Minaj captioned the pic with lyrics to her song "Grand Piano."
Instagram
Va Va Voom!
Rapper shows off killer curves in this sexy leotard.
Instagram
Sexy in Salmon
Nicki shows off her killer curves during a modeling shoot.
Instagram
Booty Selfie!
"5 more lbs to go"
Instagram
Bikini Babe
Nicki shows off her curves.
Instagram
Straight Trippin'
"I was falling n @grizzleemusic just kept on shooting. Lol"
Instagram
Boobylicious
The sexy rapper shows off her cleavage.
Instagram
Drop It Low!
Nicki shows off her skill son the beach.
Instagram
All Smiles
Nicki flashes her pearly whites.
Instagram
Bare Beauty
The hip-hop star sheds her wild makeup.
Instagram
BTS Music Video Shoot
"Behind the scenes. Shot by @grizzleemusic"
Instagram
Getting Glam
Nicki gives fans a peek at her super sexy video outfit.
Instagram
Pasties!
Nicki shows lots of boob in nipple pasties.
Instagram
Finger-Lickin' Good
We're not quite sure what Nicki is doing here.
Instagram
Up Close & Personal
The "Anaconda" singer has rapper Meek Mill pinned to the couch (with her boobs)! Seems like he's trying to remain calm.
Instagram
Hands Full
Nicki cops a feel of her breast!
Instagram
Special Message
"I really like u"
Instagram
If You Got It, Flaunt it
Minaj is certainly flaunting it in this selfie of her in a haltered ensemble.
Instagram
Bird's Eye View
'Hello kitty slippers"
Instagram
Halloween!
"Officer Minaj. Who wants to get cuffed?"
Instagram
Side View
Crotch shot!
Instagram
Lace & Leather
Where's her whip?
Instagram
Wild!
"Putting this one on a T-Shirt"
Watch Daily Pop weekdays on E! at 12 p.m.
Don't miss E! News every weekday at 7 and 11 p.m.