The First Vice President of the Nigeria Football Federation (NFF), Mr Seyi Akinwunmi, on Tuesday made a surprise visit to the venue of the ongoing Channels International Kids Cup.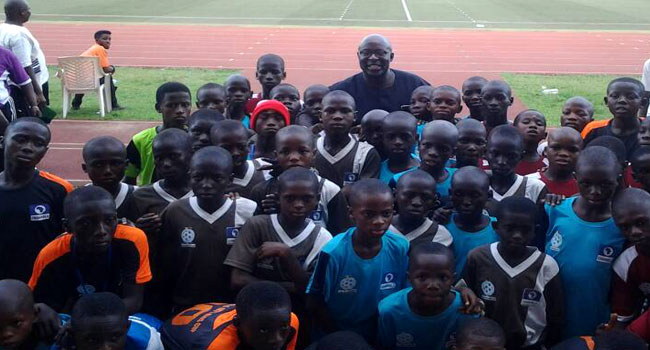 The visit by the NFF First Vice President, who is also the Chairman of the Lagos State Football Association, is motivation to players from various schools as they contend for the title of the ninth edition of the tournament.
It is also in line with the Nigerian football governing body's support to Channels Television in ensuring that the competition gets better each year.
Also Read: Channels Kids Cup: Day 2 In Photos
Mr Akinwunmi was received by members of the Channels International Kids Cup Organising Committee at the Teslim Balogun Stadium, Surulere.
His visit comes after the Kaduna State Governor, Nasir El-Rufai, endorsed the Channels Kids Cup and pledged his administration's support for the competition.
Governor El-Rufai noted that his administration would continue to partner with Channels Television on the competition and other activities because of the station's credibility and unbiased news reporting.
The Edo State Governor, Godwin Obaseki, also said the competition is in line with his administrations vision for grassroots sports development.
The governor lauded the management of Channels Media Group for living up to its corporate social responsibility through the event.