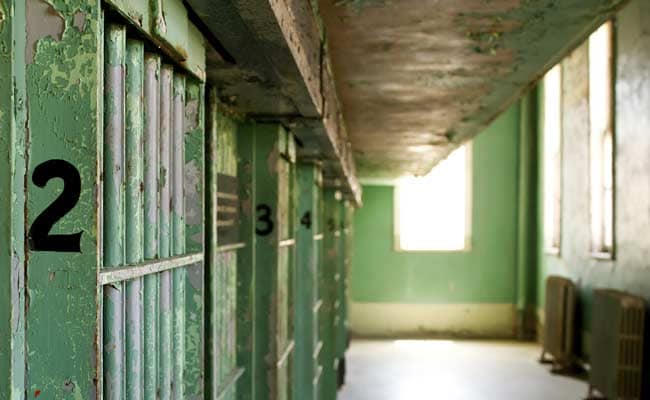 Islamabad: 
More than 470 Indians, including 418 fishermen, are detained in Pakistani jails, according to a government report submitted before the country's Supreme Court.
In its report furnished before the top court, the Ministry of Foreign Affairs said about 357 Pakistanis were confined in the Indian jails.
The ministry also disclosed that due to escalation and unilateral suspension of talks between the two countries, the Pakistan-India Judicial Committee on Prisoners had not met since October 2013.
"As per the information shared with us by the Ministry of Interior, there are 53 Indian civilians and 418 fishermen (total 471) confined in Pakistani jails," The Express Tribune reported.
The ministry told the top court that as per information provided by the Indian High Commissioner and the most recent list of prisoners exchanged between Pakistan and India on July 1, there are 249 Pakistani civilian prisoners and 108 fishermen in Indian jails, it said.
The report also stated that since 2016 India had released a total of 114 Pakistani prisoners, 83 civilians and 31 fishermen, whereas Pakistan had released 951 Indians, 941 fishermen and 10 civilians, in the same period.
A three-judge Supreme Court bench headed by Chief Justice of Pakistan Saqib Nisar will take up the joint petition moved by the Pakistan Fisherfolk Forum (PFF) and the Pakistan Institute of Labour Education and Research (Piler) highlighting the alleged ordeal of Pakistani fishermen in Indian jails, the media report said.
According to the report, whenever an arrest of fisherman is brought to notice of Pakistan authorities, they immediately request the ministry of external affairs in India for consular access to collect information for establishing the Pakistani citizenship of the detained fisherman.
The Pakistan-India Judicial Committee on Prisoners, comprising four eminent retired judges from each side, was established in January 2007.
The mandate of the committee included visits to prisoners in each other's jails and recommend measures for their expeditious release.
During its last meeting, the committee had asked the bar council in India that the courts in both countries may conduct expeditious trial of all under-trial prisoners.
It highlighted that the authorities of both countries will have to provide legal assistance to such prisoners by appointing lawyers of good repute.
Fishermen from India and Pakistan are arrested by the maritime security agencies of both the countries for illegal fishing.
They often stray into illegal waters due to absence of any proper technology to confirm the coastline border between Pakistan and India near Sir Creek in the Arabian Sea.