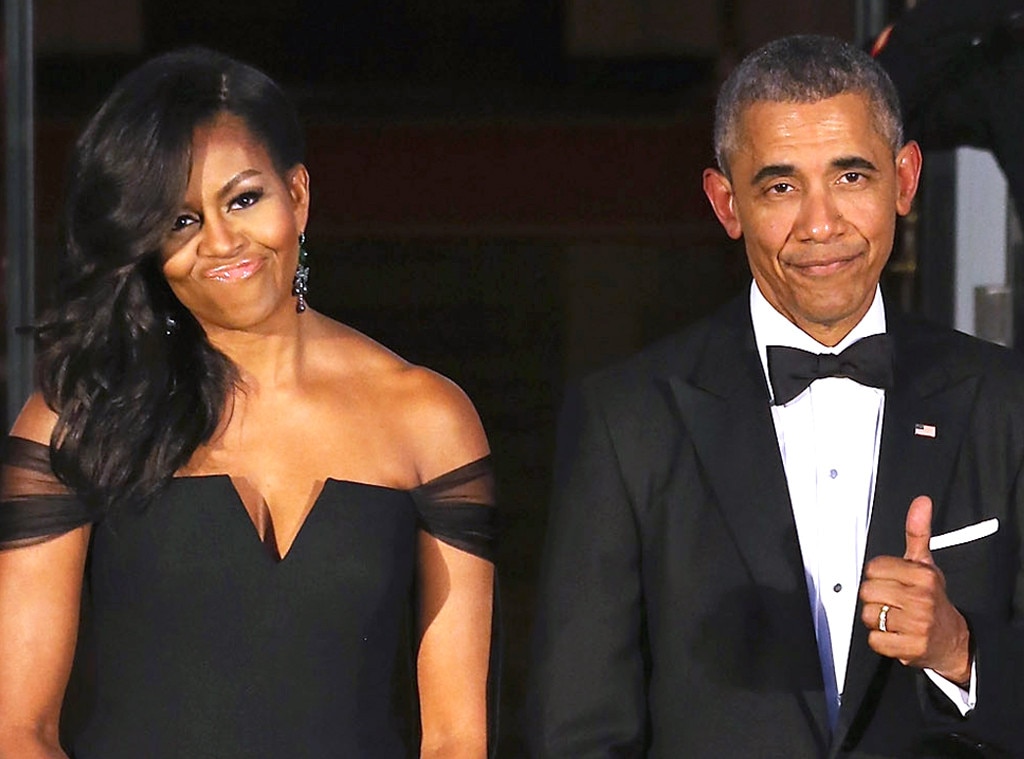 Chip Somodevilla/Getty Images
Happy Birthday, Barack Obama!
The former POTUS turned 56-years-old today and in celebration, Michelle Obama shared some sweet messages in his honor.
First, she took to Instagram to post a couple throwback photos from his 43rd birthday, which featured their daughters—Malia, 19, and Sasha, 16—when they were little girls.
"Another year older, but the same phenomenal guy I married nearly 25 years ago," Michelle wrote, making us all awe in unison. "Happy birthday, @BarackObama — we love you so much!"
The former FLOTUS also sent out an email to the followers of Obama.org in which she took an incredibly thoughtful route of asking them to help honor Barack on his birthday.
She wrote, "On the last full day of his presidency, Barack wrote a letter to the American people. In closing, he wrote: 'I've seen you, the American people, in all your decency, determination, good humor, and kindness. And in your daily acts of citizenship, I've seen our future unfolding.'"
She continued, "Today is Barack's birthday, and this year, I want to do something a little different for him. I don't have a card for you to sign. Instead, I have something that I know would mean even more to Barack than your well-wishes (and that's saying something): I'm asking you to share with Barack, right now, how you're stepping up to be a better citizen in your community. I'm asking you to share your own "daily act of citizenship."
Michelle concluded the email with an important reminder: "This work — these personal, local, daily acts of citizenship — is what the Obama Foundation is all about. This work is what my husband is all about."
The Obamas are expected to vacation on Martha's Vineyard this weekend, perhaps to celebrate the special day.
Happy birthday again, to our former president!