Last Updated: 24/05/17 10:48pm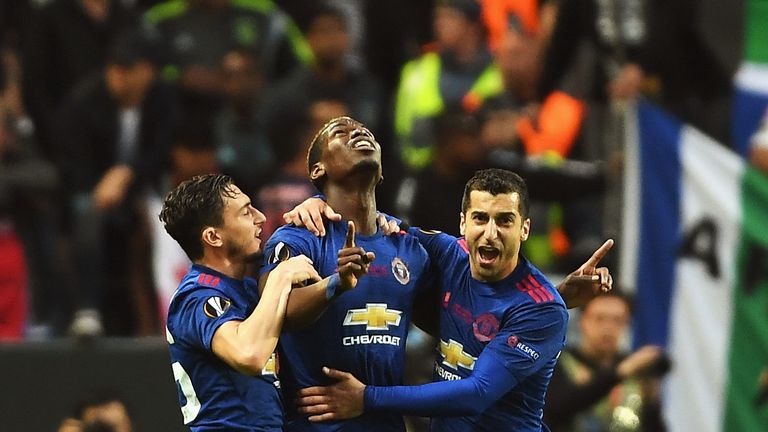 Paul Pogba celebrates scoring his sides first goal with Henrikh Mkhitaryan
Ray Wilkins gives us his player ratings after Manchester United won the Europa League with a 2-0 victory over Ajax at the Friends Arena in Stockholm.
Paul Pogba's deflected strike in the 18th minute and Henrikh Mkhitaryan's close-range goal (48) secured United's second trophy of the season and a place in next season's Champions League.
But what did former Manchester United midfielder Wilkins make of the performances? He gave each player a rating out of 10…
Sergio Romero – 7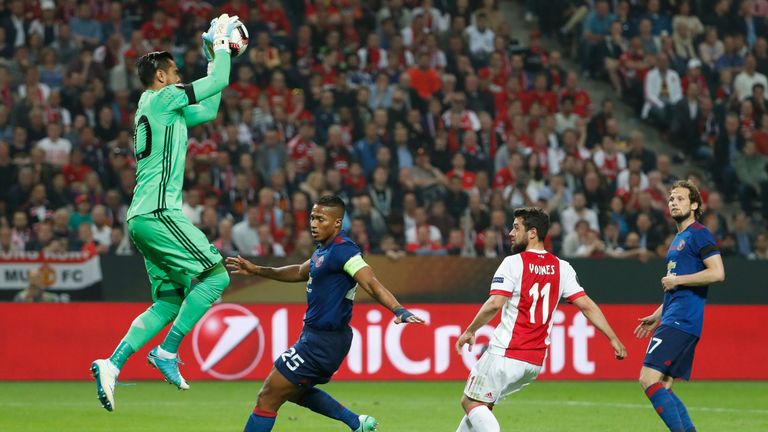 It was a quieter night for Romero but when called upon, he's been quite exceptional. I didn't think he could perform at this level but when needed he's been very good indeed, especially in the Europa League. It was a comfortable evening for the Argentine.
Antonio Valencia – 7.5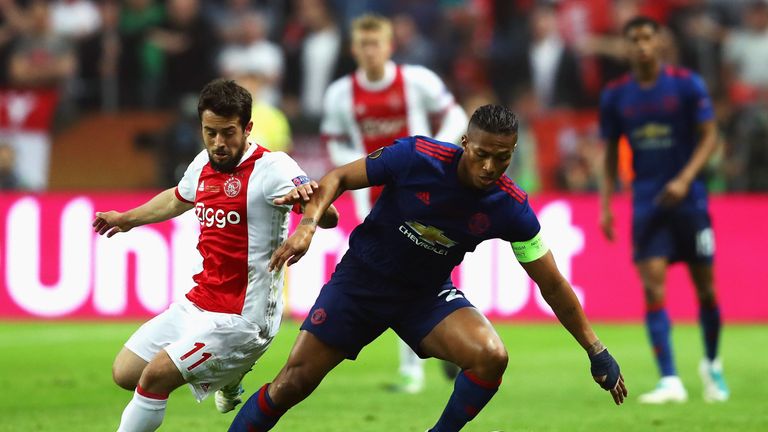 Valencia is a terrific player. You didn't see him raid forward like you normally do but that was the tactics. Jose Mourinho had the reins on him, especially once they went in front. Defensively he was brilliant.
Chris Smalling – 7.5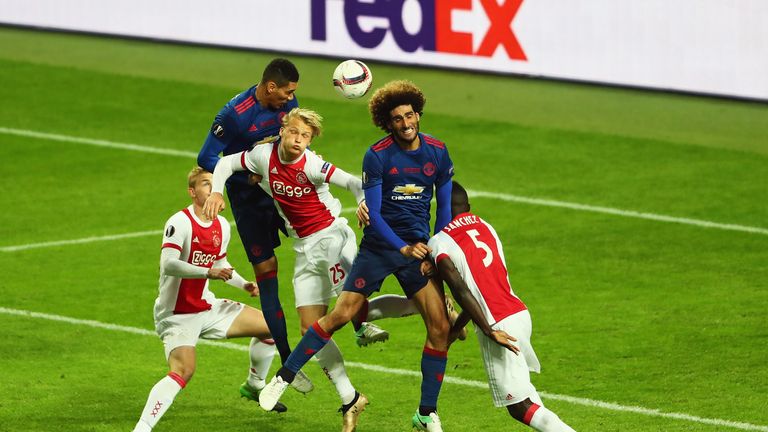 It's important to be rock solid at the back when you are in any final and Smalling helped United achieve that. Smalling put in a rock-solid performance. When the ball needed booting, he booted it into the stand and that's important. He also played a crucial role in United's second goal.
Daley Blind – 7.5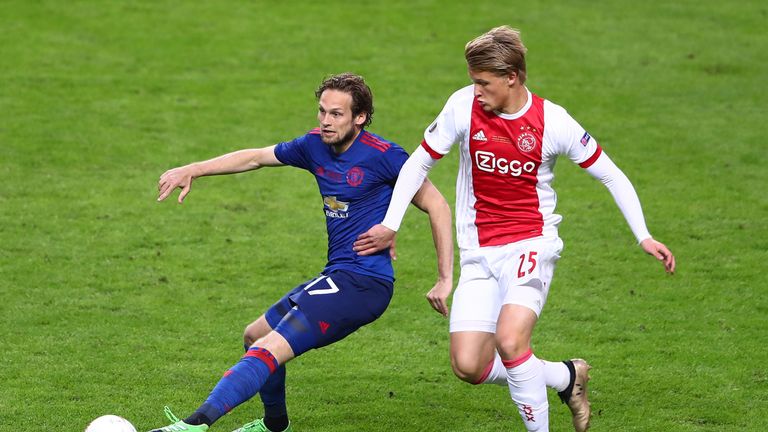 You didn't see Blind drift over the halfway line much at all. He showed great discipline in defence, putting in an excellent shift alongside Smalling.
Matteo Darmian – 7.5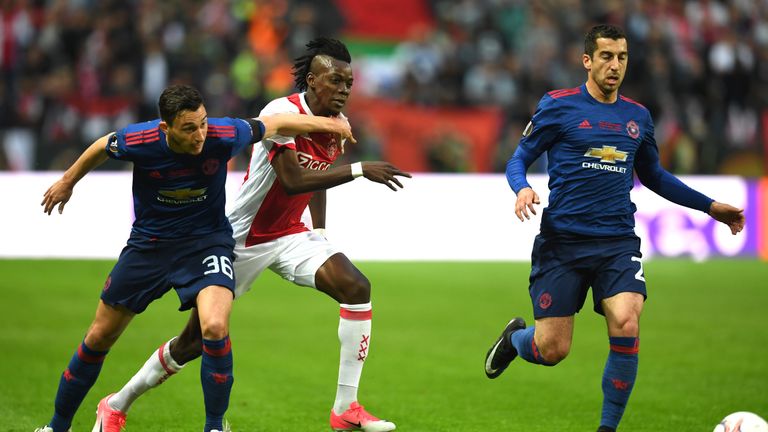 All of the back four put in excellent displays. It was defence first for Darmian and he was rock solid. When in one-on-one situations he stood his ground. Another impressive performance.
Juan Mata – 7.5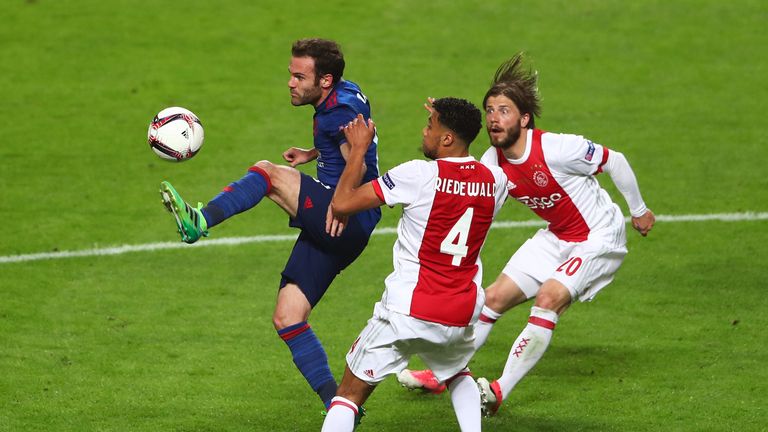 The Spaniard has ring craft. Watching him play is like watching an experienced boxer, who knows his way around the ring. Mata knows his way around the pitch. He knows where to be when someone's attacking him. He's not quick but he knows how to handle different situations. He's a super footballer and I love watching him play.
Paul Pogba – 7
We haven't seen the best of Pogba this season. He wasn't that prominent in the game and I expected more from him in all honesty. But he did get the all-important strike on goal which unfortunately came off Davinson Sanchez and went in. I do think you will see the best of the Frenchman next year. As confident as he looks it is very difficult for him, carrying that price tag around his neck. It's difficult to carry that weight and he has struggled on numerous occasions. However, I think next year is his year.
Ander Herrera – 8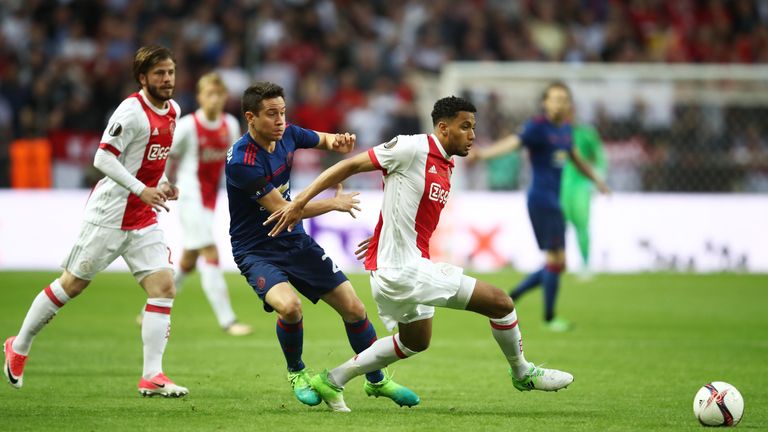 I was really impressed with Herrera. I expected Michael Carrick to feature instead of Marouane Fellaini and play in the deeper role, but in his absence Herrera took on the more defensive role. He didn't budge from in front of the back four and was as solid as a rock. A very good performance.
Marouane Fellaini – 7.5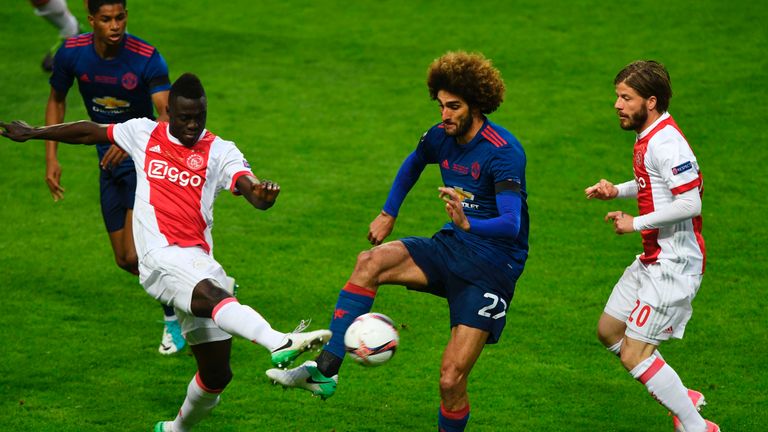 I've got to say I'm not Fellaini for Manchester United fan at all. I think he's an Everton eight out of 10 every week type of player. Playing for United you need a little bit more than that. However, against Ajax I thought he put in a very good performance. His selection was fully justified by his performance.
Henrikh Mkhitaryan – 7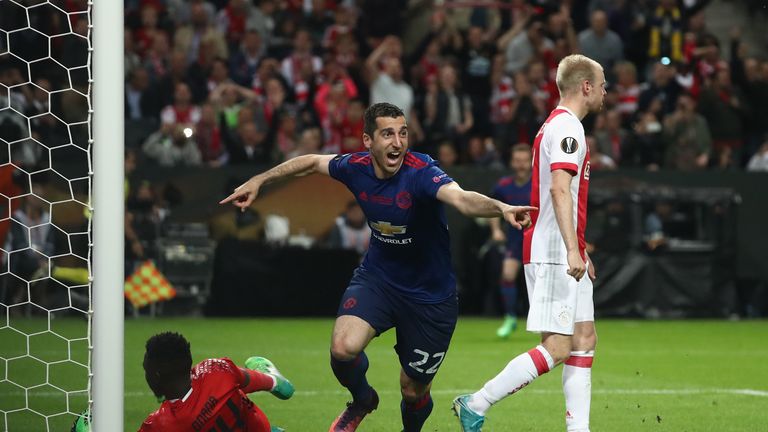 It was a disciplined performance from Mkhitaryan. Normally you see a little bit more flamboyance from him but he knew he had to do a certain type of job for his side. He needed to put in a shift defensively but he was rewarded with the all-important second goal that finished Ajax off.
Marcus Rashford – 7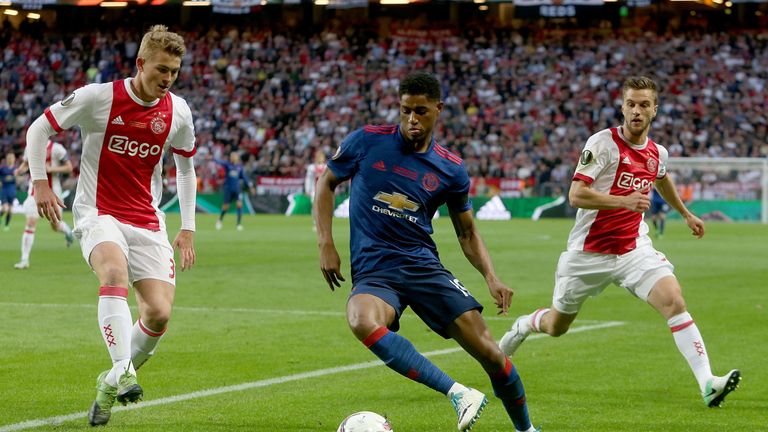 Rashford's direct opponent, Matthijs de Ligt, was first class. For 17-years-old, he looks a proper footballer. However, I thought Rashford worked the channels extremely well. He could have held the ball up better but he worked his socks off for the team, and unfortunately didn't get on the scoresheet.
Subs
Jesse Lingard – 6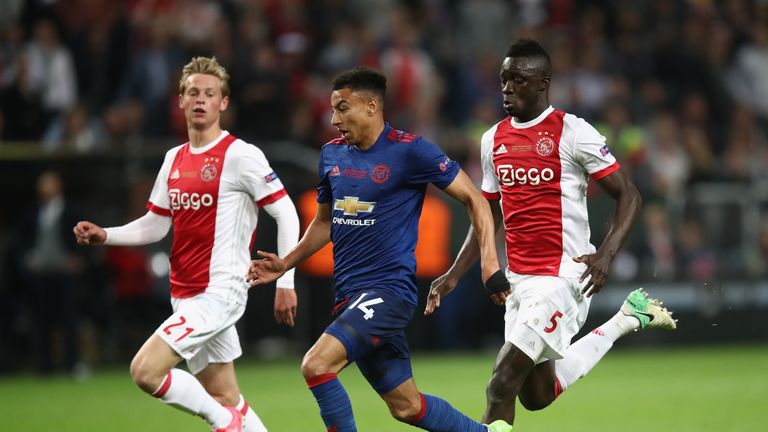 Mourinho brought him on for his pace on the counter-attack and he got his chance. He should have cut in front of Sanchez to try and make the defender pull him down. For what it's worth I thought he pushed him anyway but Lingard needed to slip across the front of him to make the defender pull him down. That would have been 3-0, done and dusted.
Anthony Martial – n/a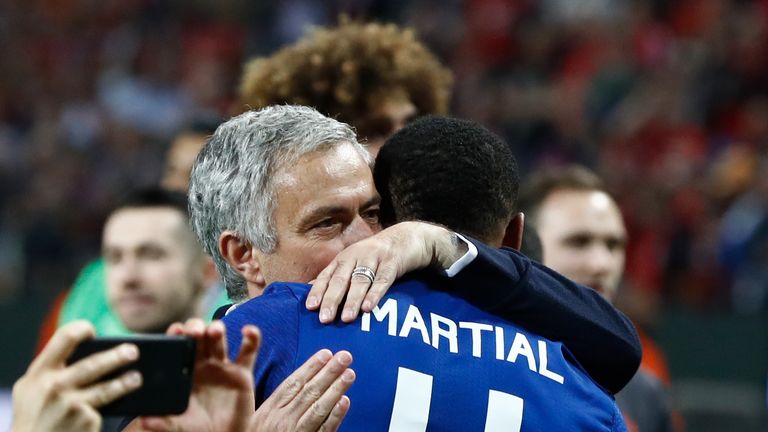 Brought on with just six minutes of normal time remaining, Martial didn't have much time to make an impact. He provided fresh legs in attack as United looked to close the game out.
Wayne Rooney – n/a
I was delighted that Rooney got on because he is Manchester United. It was great to see him lift the trophy. He's still only 31 and we still keep righting this guy off. I'm sure with a bit of rest and a bit of enthusiasm coming back next season he can return to the level of performance we all know he can reach. He may get that rest now if he's not in the England squad and it will do him the world of good. I'd be very surprised if United let him go this summer.