Nicki Minaj has gone nude…with lipsticks, that is.
Given the No Frauds singer's penchant for pops of color, especially pink, it's surprising to see the rapper of many multi-colored wigs collaborate with Mac Cosmetics on a set of neutral products. Then again, the slightly suggestive idea of baring those flesh-toned colors is totally Nicki.
The real question is do the products live up to the hype? Or, do they disgrace the legacy of the celebrity Mac collaborations that have come before it. If it's the latter, let the glam gods known as Taraji P. Henson, Rihanna and even Selena Quintanilla show mercy.
On Judgment Day, we got our hands on a few samples, and like every celeb beauty launch, here's our honest review.

First, the real winner of the set—The Pinkprint ($17.50), a subtle bubblegum pink that's a few (or 10) shades softer than the singer's flashy, hot-pink Lamborghini or the Barbie-inspired hues we often see her wear. An orange undertone dials the color down, making it a wearable hue without looking too youthful. It's a color both your high school sister and cool aunt could appreciate. The pigment is not lost in the creamy consistency either; in fact, the formula feels moisturizing, while the finish looks rich.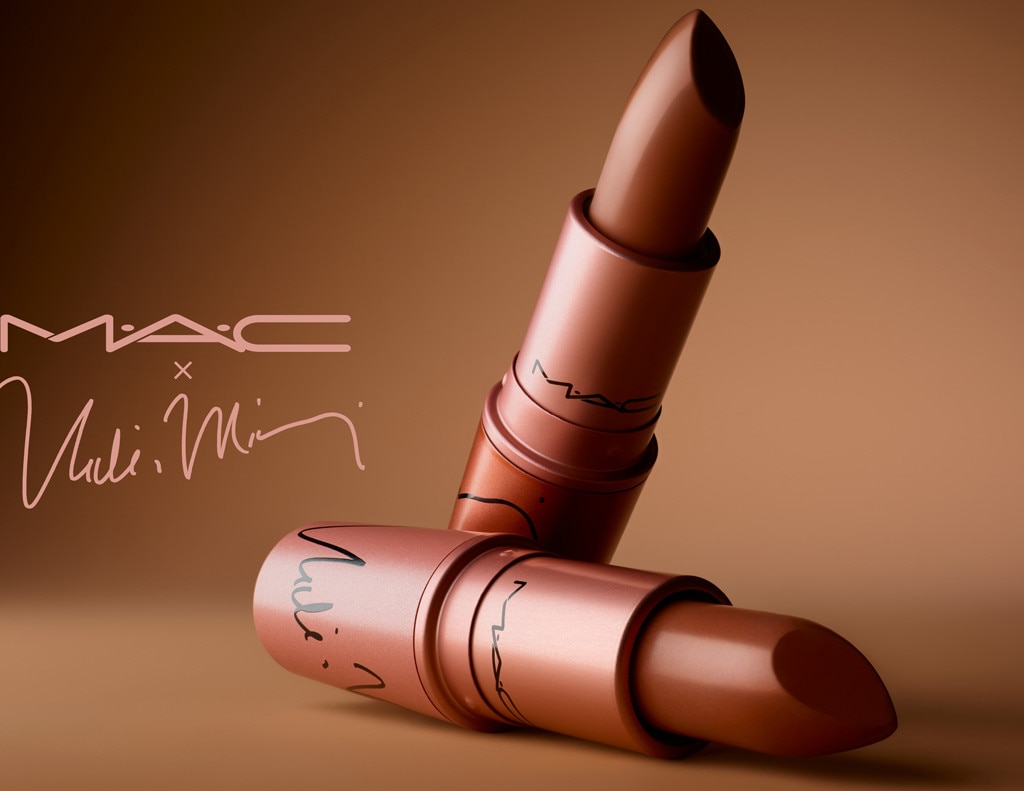 MAC
In the same Nicki Minaj-signed bullet—though this one is chrome pink instead of matte like The Pinkpint—lives Nicki's Nude ($17.50), a deeper, richer coral-pink. The shade feels more mature, but as wear continues, it fades into a neutral peachy tone that looks natural and fresh. The strange thing is that it's actually more neutral than Nicki's bubblegum-pink counterpart, but the latter looks more universally flattering.

Although still vibrant, the products represent a toned-down side of Nicki we may never see. Is this collab worth a try? Yes—not entirely because the singer custom-designed them, but because Mac has perfected a creamy lipstick formula that lasts. The colors just give you options. If neither of Nicki's lipsticks complement your skin tone, there's 24 additional nude lipstick and lipgloss hues offered in the collection. The only downside? It could use deeper shades. According to an E! editor with dark skin, Easy Babe, Age/Sex/Location and MMMM are nice, but if you're looking for a neutral hue darker than your complexion, you may have to test-drive a few other brands. Nicki is all about experimenting, after all.
Mac x Nicki Minaj launched in select stores Thursday and is available online.