Well, we were promised a sit down, and Luann de Lesseps sure was seated during that interview. 
After Andy Cohen made his way to Luann's Sag Harbor house, skipped up the front steps, and joined her for some rosé in the kitchen like the intro to a fabulous cooking show instead of the intro to a dramatic interview about a divorce, he and Luann settled into a couple of wicker chairs in her back yard for their casual chat. 
While it was not as juicy as a reunion or as hard-hitting as we typically like our special sit down interviews to be, Luann did admit a few interesting things about her time with Tom, from whom she recently divorced after seven months of marriage, and after a whole lot of demanding that she deserves nice rooms (and not a chef in her bathroom) because she just got married. While there was no talk of that apparently terrible room in Vermont, we did get a bit of clarity from the former Mrs. D'Agostino. 
1. Watching the show changed some things for her. 
"I saw it for the first time like the viewer sees the show," she said. "I didn't see all of these red flags. I didn't see him talking to Missy, I didn't hear him saying what he was saying. So you know, it was hurtful." 
2. Since she didn't see any of those things going on, Lu continued to defend Tom, but she can't defend his actions now.
"During filming, I was happy, so I felt like he needed to be defended." 
3. Luann was not happy during the reunion, but she did NOT specifically wait until after the reunion to file. 
"I wasn't great at the reunion because we had had a fight the weekend before, and I stayed at the hotel. I was at the reunion and standing by my husband because I respect him, no matter what happened, I respect our marriage. I still at that moment was hoping that we could work it out."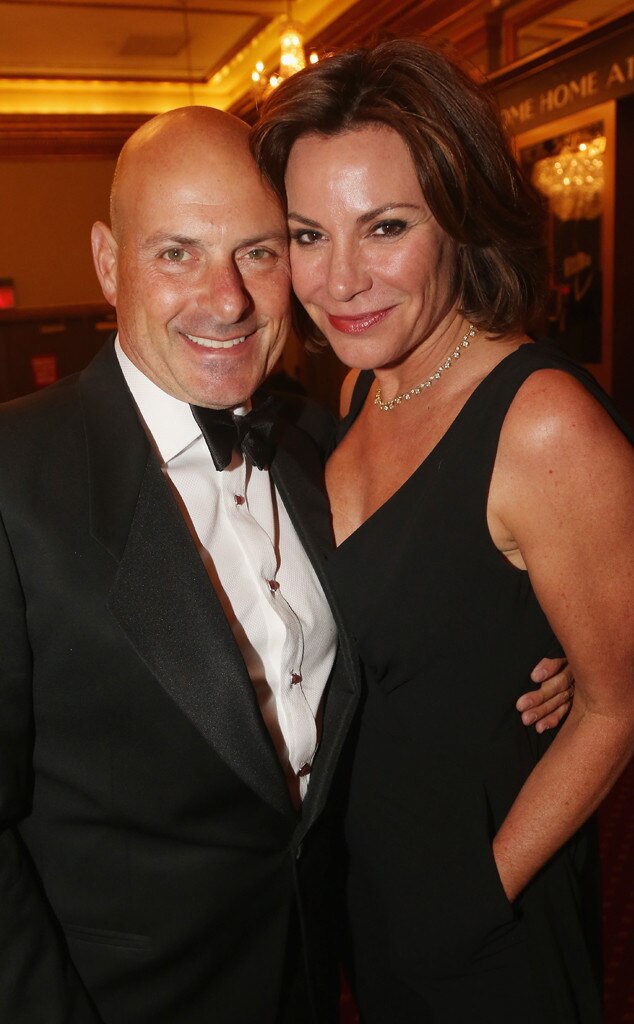 Bruce Glikas/FilmMagic
4. The divorce was a mutual decision, apparently.
"We both filed. We were both unhappy. We were both having problems, and we were both suffering. So we decided that was the best thing to do." 
5. Luann 100% believes Tom never cheated on her. 
"I totally believe he was faithful," she said. "He's a flirty guy, he's a social guy, but I think people take that the wrong way sometimes." 
6. She doesn't completely blame the show for the divorce or think Tom completely blames the show, but "it certainly didn't help." 
7. Luann is not a chump.
"There's many things you can say, but I'm not a chump," she declared.
8. Luann and Tom kind of broke up a couple of times during their marriage.
"We had a couple of bouts," she revealed. "It happens. Couples argue, especially passionate ones." 
9. Lu's best defense is that she had "blinders" on for most of her relationship with Tom.
"All I can say is I had these blinders on, and all of a sudden, the blinders came off, and I was like, this is not good." 
10. Luann would not be thrilled if Tom started dating Missy. 
"I'm trying to move forward. And you know, of course, it would be uncomfortable if he started to date one of the girls that the girls have been warning me about on the show." 
11. Luann regrets getting married so quickly. 
"I probably should have waited longer. I got married the first time after two weeks of [dating] and it lasted 17 years, so somehow I thought, you know what, this could happen again to me…I didn't give it much thought."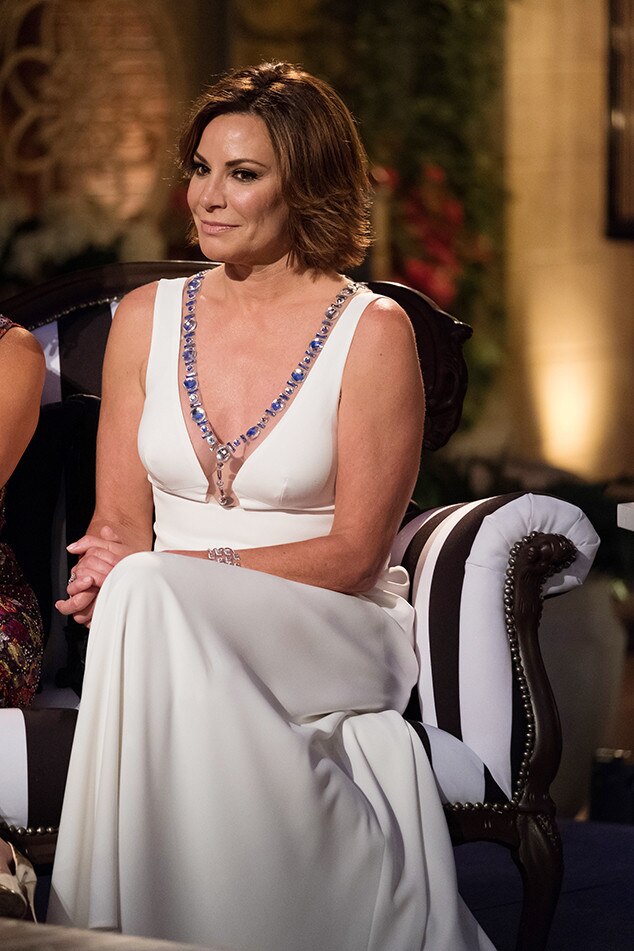 Charles Sykes/Bravo
12. Carol has not reached out to Luann. 
"I didn't hear from Carol," she explained. 
13. Luann did not hook up with Scott Disick.
"We were at the same restaurant, but there was no canoodling going on." (Also, she thinks "he's not a real lord.")
14. Luann does not blame Tom.
"It takes two to tango. It was a bad situation that was not going to get any better. So I don't blame him, but I just think life takes care of itself in a certain way." 
15. Luann never changed her name. 
"I hadn't gotten around to it," she said.
16. And she will always be a countess in her heart, even if she's not actually a countess. 
"Like, Queen Latifah, is she really a queen? It's part of me. I was a countess, so it's a brand that I own as Luann de Lesseps." She has a bedding collection coming out, y'all.
17. Luann will not be moving into Sonja's insane townhouse. 
"I have to like, find my own place now." 
18. Luann is writing a book about being resilient. 
She started working on it six months ago. She's already got catchphrases like, "if you fall, make it part of the dance," and all we ask is that there's a bush on the cover, please and thank you.
The Real Housewives of New York airs on Bravo.
(E! and Bravo are both part of the NBC Universal family.)