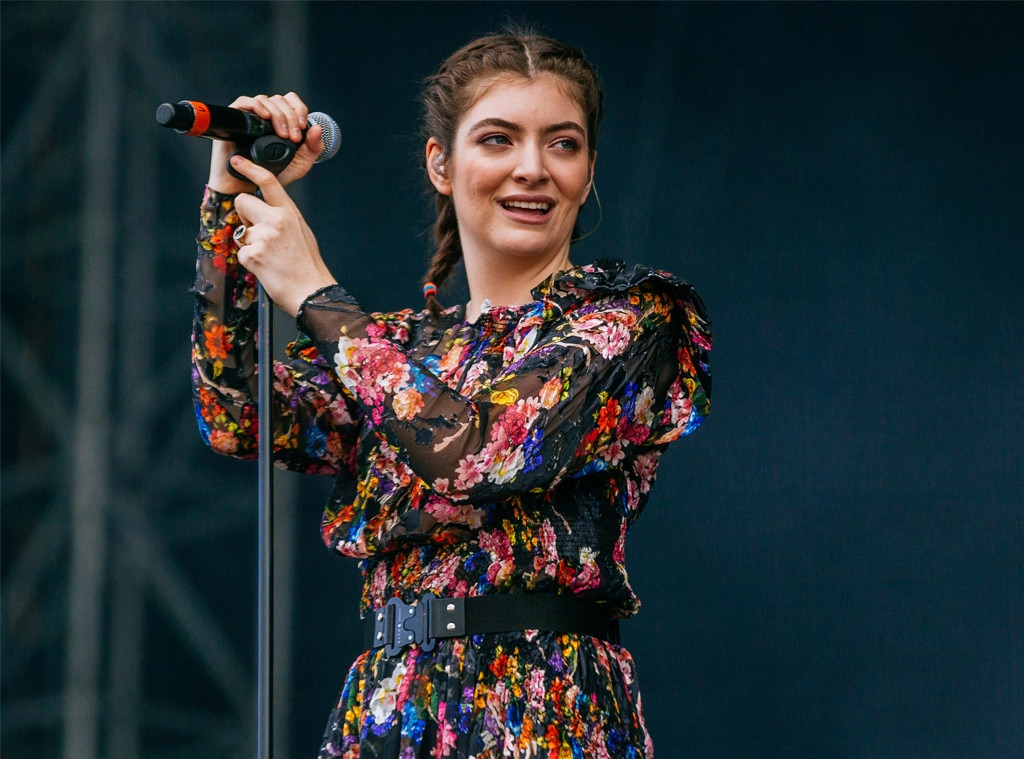 Thomas Niedermueller/Redferns
The Lollapalooza Music Festival was suddenly canceled Thursday evening over weather concerns. 
An estimated 400,000 festivalgoers were asked to evacuate from Chicago's Grant Park at around 9 p.m., per the event's Twitter account, while headliners including Lorde and Muse were still performing on stage. 
Footage captured by attendees and shared to social media feature lead singer Matt Bellamy and Lorde addressing the crowds before exiting. 
The Melodrama artist expressed her disappointment over the cancellation. "f–ks sake," Lorde tweeted. "i am so gutted guys i don't know what to tell you… they've told us we can't play. i had the most spectacular show planned for you and i PROMISE i will come back to play it as soon as i can."
She offered the possibility of restarting her set at a "club show," but has yet to share an official plan with her followers. Lorde was scheduled to close Thursday's lineup at 10 p.m. 
Bellamy also spoke out on Twitter: "Gutted. City/police made us leave the stage tonight 3 songs in at #Lollapalooza. Due to weather/lightning. Nightmare!" Kate Hudson's ex continued, "Crowd awesome, we'll be back, hope lolla book us next year to make up."
Oasis frontman Liam Gallagher experienced his own hiccup earlier this afternoon when he ended his solo set after only 20 minutes. The controversial rocker later apologized, tweeting, "Sorry to the people who turned up for the gig in Chicago lollapalooza had a difficult gig last night which f–ked my voice. I'm gutted LG x"
Lollapalooza has yet to announce if the festival will continue through Friday and the rest of the weekend. Other performers scheduled to attend the wildly popular event include Chance The Rapper, Big Sean, Blink 182 among others. In 2015, event organizers ended the festival early over severe weather.