Last Updated: 23/06/17 7:31pm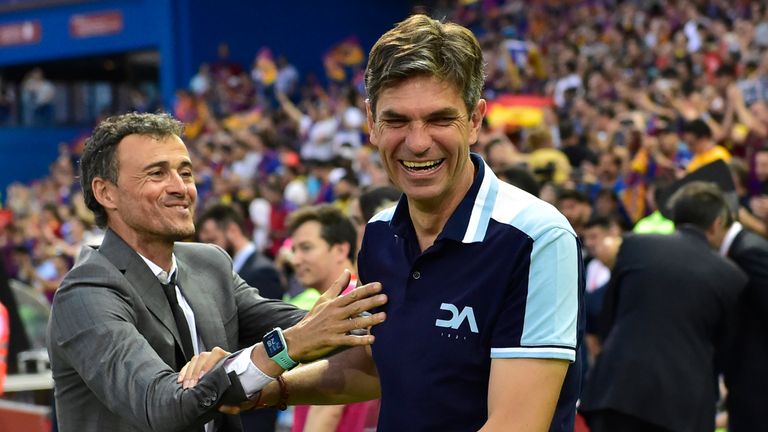 Pellegrino (right) took Alaves to the Copa del Rey final where they lost to Barcelona
Matt Le Tissier believes Southampton's decision to name Mauricio Pellegrino as their manager will reignite hope in the club's fan base ahead of the new season.
Le Tissier, who claimed the club had taken a "backwards step" under Claude Puel last season, hopes Pellegrino can bring back the fast-paced style of play which brought so much success for the Saints.
Le Tissier also believes the new Argentinian manager could do worse than to take a leaf out of his compatriot and former Saints boss Mauricio Pochettino in how he sets his new side up.
Mauricio Pellegrino left his role as boss of La Liga side Alaves in May
"Very much so," Le Tissier told Sky Sports News HQ. "Obviously, Mauricio's [Pochettino] done very well for himself, he set up a team that was very energetic, entertaining to watch. There weren't many dull moments.
"That's the kind of thing the Southampton board were looking for just to reignite the fan base again because a lot of Southampton fans towards the end of last season became disenchanted with the style of play more than anything else."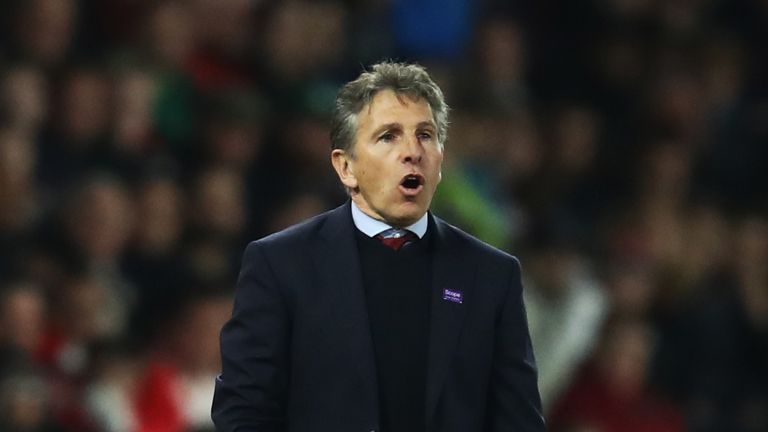 Claude Puel's tenure as Southampton manager lasted one season
Puel took Southampton to eighth place and the EFL Cup final, where they lost to Manchester United at Wembley, but Le Tissier thinks Pellegrino's main initial goal will be to replicate the style of performances under recent previous managers.
"The eighth place was great but it was a lot of points less than last season. The cup final was great but I think ultimately the Southampton fans thought, 'yes we like winning, we like getting to cup finals but we also like to get entertained' and that was the main thing for me.
"I would imagine his remit would be the top-eight which is where we have finished for the last four seasons, it was great to get to a cup final which we narrowly missed out on.
"Probably the biggest thing would be to maybe add a little more creativity in the way we play. A little more of the high pressing that we became accustomed to over a few seasons with [Mauricio] Pochettino and with Ronald Koeman.
"That's what the club are looking for – somebody who can take the club back to the way we were playing before last season."
The former Southampton midfielder sees the decision as in keeping with recent managerial appointments and believes Southampton supporters will be looking forward to his management.
"It's a very typical Southampton appointment over the last few years," added Le Tissier. "If he is going to be as successful as most of the other ones then I am sure every Southampton fan will be looking forward to him."