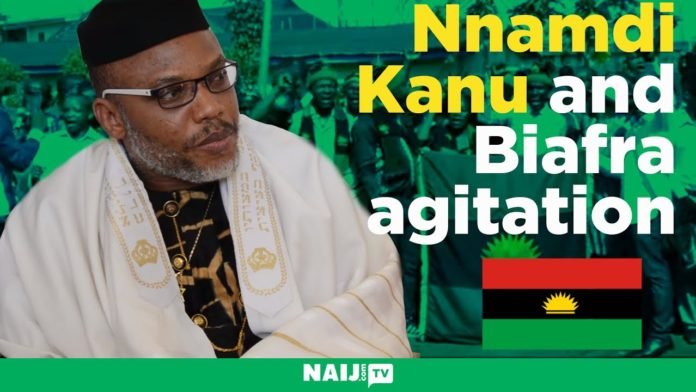 Elijah Babatunde Ayodele, the general overseer of the Inri Evangelical Spiritual Church, Oke-Afa, Lagos state said Nigerian will breakup by 2032
– Ayodele revealed he had visions that Nnamdi Kanu will have problems due to the violations of his bail activities
– He said the leader of the Indigenous People of Biafra (IPOB) will not be the one to achieve independence for Biafra
Elijah Babatunde Ayodele, the general overseer of the Inri Evangelical Spiritual Church, Oke-Afa Lagos state, has released new prophecies over agitation for Biafra.
According to reports, Ayodele prophesied that Biafra will be actualized but not through Nnamdi Kanu.
NAIJ.com gathered that the clergyman said he had foreseen that from 2032, Nigeria will not be one country again.
He said: "I forsee that from 2032, Nigeria will not be one country again as I foresee five nations coming out of Nigeria. In 2024, there may be a natural disaster and in the nearest future, the name Lagos may change and Ibadan may become a state.
"The spirit of God says democracy in Nigeria may not last for the next 30 years. I foresee a referendum which may lead to reforms as so many things will be affected in the country.
"I foresee that Biafra will be actualised but not now. Biafra is going to battle with Nigerian forces for they have done a lot of underground works.
PAY ATTENTION: Read the news on Nigeria's #1 news app
"The current leaders clamouring for Biafra now may not be the ones that will make the dream come true.
"Nnamdi Kanu may not be the one to actualize this dream. I foresee that he will have problems due to his activities in relation to the bail granted him".
Meanwhile, had reported that the senior pastor of Champions Royal Assembly,  said that there is a spirit in Kanu, a British-Nigerian political activist.
takes a critical look at Nnamdi Kanu and the struggle for the actualisation of the Republic of Biafra:
Source www.naij.com