It's a dog-eat-dog world out there!
Kim Zolciak-Biermann was not basking in the summer's glow when she took to Snapchat earlier today to express her "disgust" towards an unknown social media follower who called animal control on her, complaining that the reality star wasn't taking care of her foster dogs properly. Talk about a dog day afternoon…
In the video, the mom of six revealed that a stranger had called animal control to complain about her treatment of her three foster puppies, Shiloh, Sage and Stella. She Fulton County Animal Services came and checked on the condition of the animals.
Kim said, "Apparently somebody thought it would be really cute to call the animal control center on my dogs today and say they were not being taken care of."
The 39-year-old lashed at the unknown person, saying, "I am utterly f–king disgusted and appalled by the person who did this."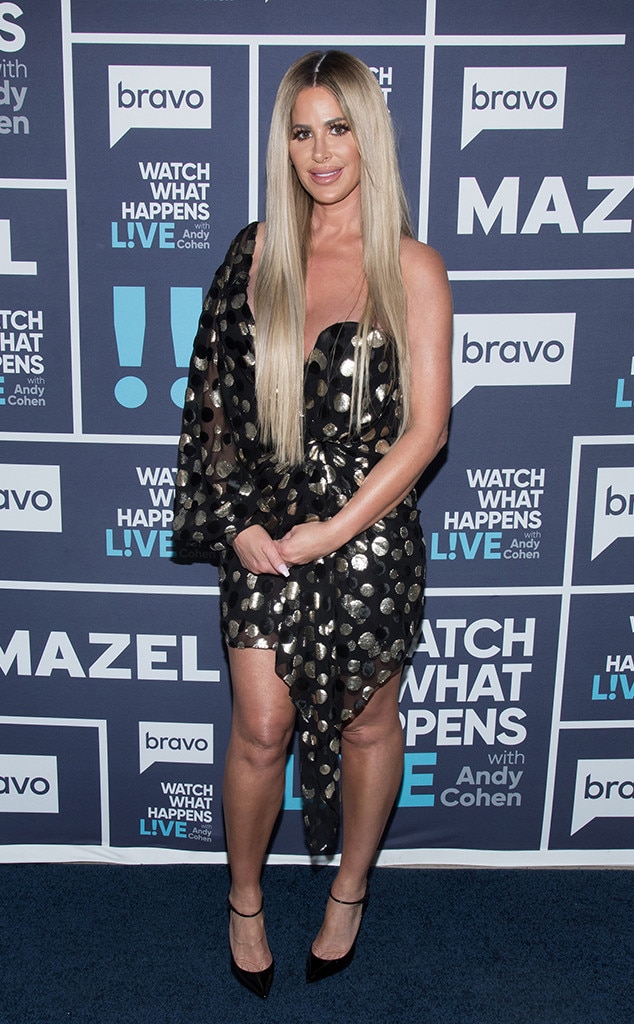 Charles Sykes/Bravo/NBCU Photo Bank via Getty Images
The reality star, who is an avid poster of both her personal dogs and foster dogs, said that all the hubbub was for nothing.
"Of course we are in the clear because my dogs are very well taken care of," she said. The blonde also added that she'd actually shelled out more than $3,000 to take care of the pups.
The Real Housewives of Atlanta star concluded, "I will no longer be sharing any part of my dogs and their life on my social media any longer."
That's a pretty big deal for the social media savvy star, as she's frequently featuring the animals on her pages.
This isn't the first doggy drama that that the reality star and her family have faced in 2017. Earlier this year, her son Kash was bitten in the face by a dog and suffered "very traumatic injuries." The 4-year-old had to be hospitalized for his injuries, but healed well.
While there was fear that the dog may have injured the boy's eyesight, all seems to be well with the young one. Despite the incident, the hands-on mom has encouraged her son to stay true to his love of canines. 
In addition to owning dogs and fostering dogs, Kim and her husband Kroy Biermann are also parents to son KJ, 5, twins Kaia and Kane, 3, and her daughters Brielle, 20, and Ariana, 15.