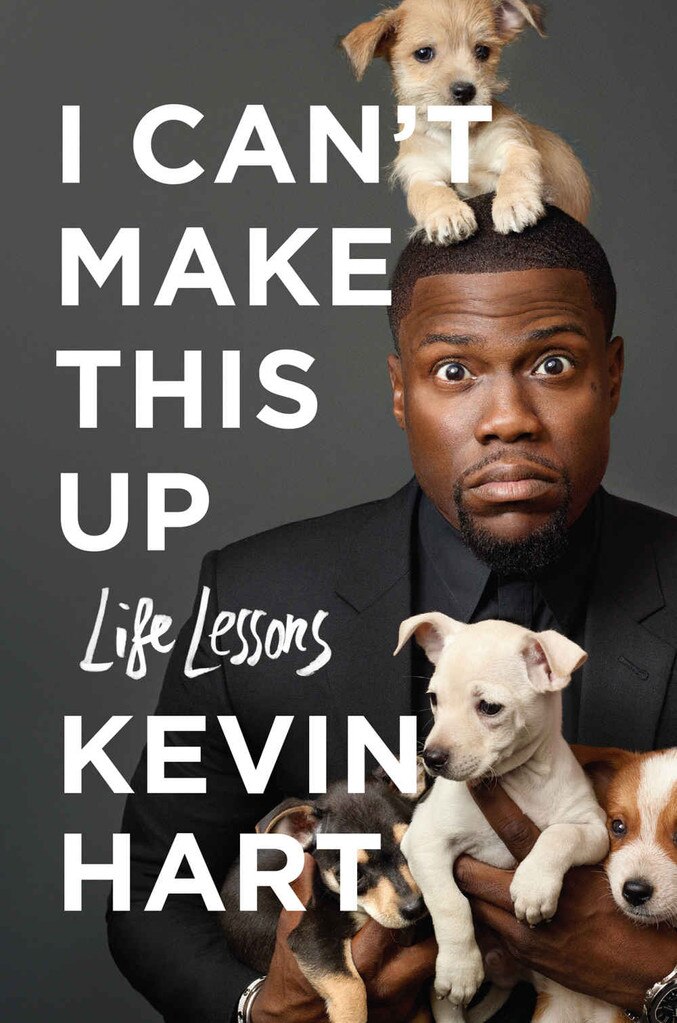 Atria
There's so much you don't know about Kevin Hart.
Sure, he's a Hollywood star that can create a box office hit over night. And the funny man can also laugh your butt off thanks to his comedic chops and wicked timing.
But in his new memoir titled I Can't Make This Up: Life Lessons, the actor opens up about a variety of topics he doesn't always talk about.
As the book hits stores today, we decided to take a look inside the new memoir.
From finding success and rejection in Hollywood to his childhood life, you may be surprised at Kevin's candid confessions.
Losing His Virginity: In the chapter titled "Life Lessons from School," Kevin recounted the time he lost his virginity twice. "Her name was Angie. We didn't go to the same school, but she lived in the neighborhood," he wrote. "The first time, I couldn't tell whether we did it or not. This time, I was certain we did it. So I double lost my virginity. I had to lose it twice, just to make sure." Kevin later admitted that it took him awhile to comprehend that "even though I wasn't tall or good-looking, women were still attracted to me."
Greatest Pilot Never Seen: At one point in his career, Judd Apatow wanted the actor to be in one of his pilots alongside the one and only Amy Poehler and Jason Segel. "At the time, the most famous actor doing the pilot was Judge Reinhold, who had starred in Beverly Hills Cop with Eddie Murphy. The rest of the cast I'd never heard of before – a funny little improve comic named Amy Poehler and a big, goofy twenty-one-year-old named Jason Segel," he wrote. "Though they're household names now, and they had more experience than I did back then, they were relatively unknown at the time." Sadly, the pilot never got to air.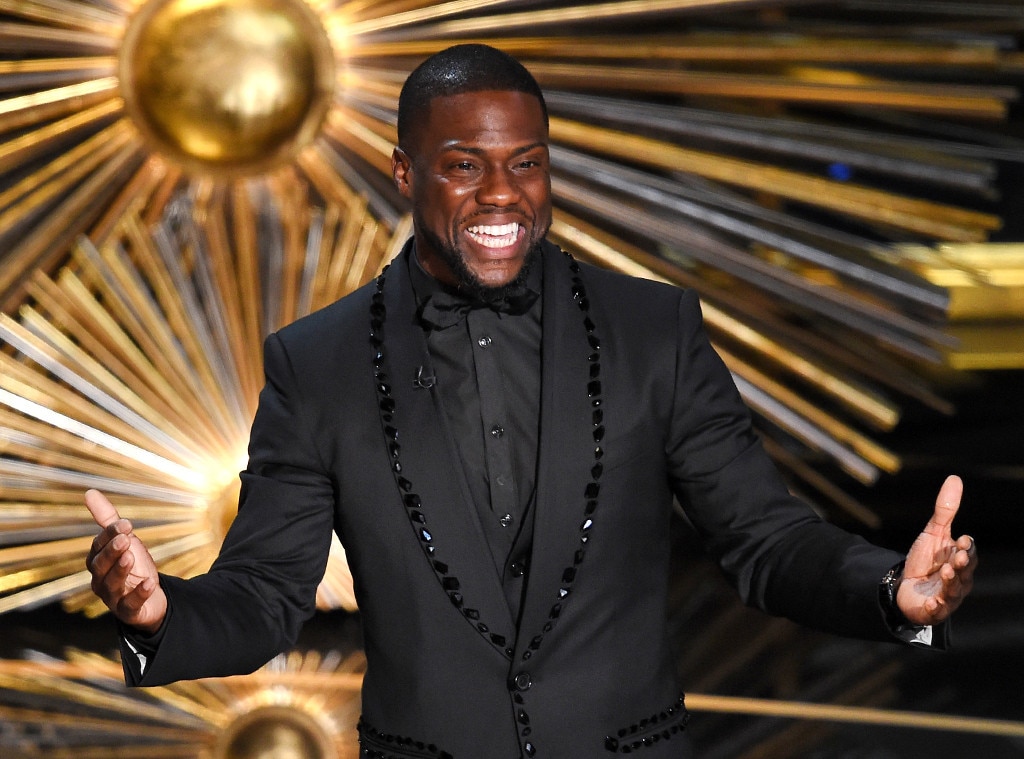 Kevin Winter/Getty Images
High on Life: One afternoon, Kevin found himself sitting in Snoop Dogg's greenroom with the rapper, Method Man, legendary pimp Bishop Don "Magic Juan" and some humidifiers. What came next was a bit of a smoke break. "All I remember is that Snoop kept smoking and passing me the blunt, smoking and passing, smoking and passing, until I could only see smoke and couldn't see the pass," he wrote. "I felt him nudging me, and through the haze, I forced my mouth to form words. 'How high are we trying to get? Because I think I'm there.'"
Live From New York: Twelve years after being rejected from Saturday Night Live, the actor was invited to host the late-night series. "I found myself crammed into Lorne Michaels' office with some three dozen writers and cast members, working on an episode," he remembered. "For my monologue, I didn't want to give away the material from the movie, so I ended up sharing the story of my failed SNL audition. Spending that week working on the show reaffirmed my faith in the idea that everything happens for a reason."
So What He Gets Drunk: "When I'm drunk, I think everything is a toilet." That's how Kevin kicked off the section of his book appropriately titled "Alcohol." In fact, he once admitted to going number one in wife Eniko Parrish's purse. "When I'm wasted, anything with a door looks like a bathroom to me," he explained. "And anything with a lid or an opening looks like a toilet. So I'll piss wherever I think a bathroom should be."
—Reporting by Joey Dato