Felicity and Ben are living on!
Close to 15 years after Felicity came to an end, Keri Russell and Scott Speedman remain close friends. In fact, the pair was able to reunite on more than one occasion today.
During tonight's Jimmy Kimmel Live, Keri revealed what went down before her special Hollywood Walk of Fame ceremony earlier in the day.  
"You know what, I had to do this big star ceremony thing today. I was nervous. But when I come to town, I always see my friends Mandy and Scott from Felicity," she explained.  "So I said, come to the hotel, let's see each other first before we have to do all the scary stuff. And Scott just kept saying, 'So like when do you do the hands, put your hand in the cement?'"
She continued, "Mandy's like, "It's not that event.'"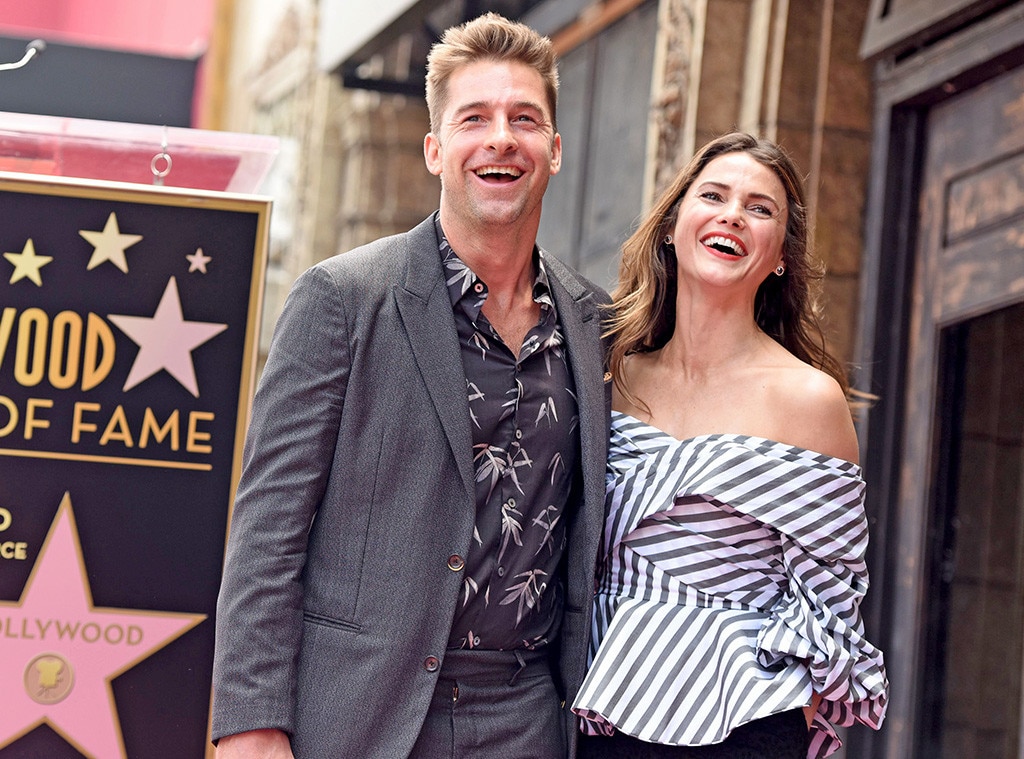 ROBYN BECK/AFP/Getty Images
Later on in the show, Scott joined Keri in a segment where they further proved that they really do get along after all these years. As for the thought of a possible revival a la Gilmore Girls, Scott had an answer. 
"Some people are on really high-class shows," Scott joked when referring to his former co-star's time on The Americans. "I'll do it in a heartbeat. I'll be on Lifetime in no time."
For those who missed out on the TV magic that was Felicity, the beloved WB series aired for four seasons between 1998 and 2002.
It told the story of a young fresh out of high school girl who follows her crush to college to be near him.
Tonight's late-night reunion comes hours after Keri received a star on the famous Walk of Fame. 
During her ceremony, the actress was recognized for her critically acclaimed work in television by Felicity creators J. J. Abrams and Matt Reeve. The Americans executive producer Joel Fields and her co-star Scott were also on-hand for the celebration. 
"Getting attention is not her strong suit," J.J. shared during his speech. "She is one of the sweetest people, one of the most wonderful friends, mothers, co-workers that you could ever hope to know." 
Jimmy Kimmel Live airs weeknights at 11:35 p.m. on CBS.