Kendall and Kylie Jenner have made something of a habit of wearing $1,000 concert T-shirts — so much so that on Wednesday, the sisters' contemporary label Kendall + Kylie released a limited-edition, 15-piece collection of vintage-inspired tees. As with many of the pricy shirts the pair wears, each one is hand-picked and one-of-a-kind, with the price ringing in at $125. But immediately after the capsule became available, the youngest Jenners became the subjects of criticism on social media for the way in which they altered the iconography they used.
The collection features a number of iconic images of late rappers Tupac and Biggie with either the Kendall + Kylie Logo or their own photos superimposed on top. (The capsule also features album art from rock groups like Metallica, Pink Floyd, Led Zeppelin and The Doors.) The picture of Kylie is taken from a Jan. 29 Instagram post in which she wears a nude bikini and cornrows, which are, of course, culturally appropriative. The photo of Kendall is a tighter shot.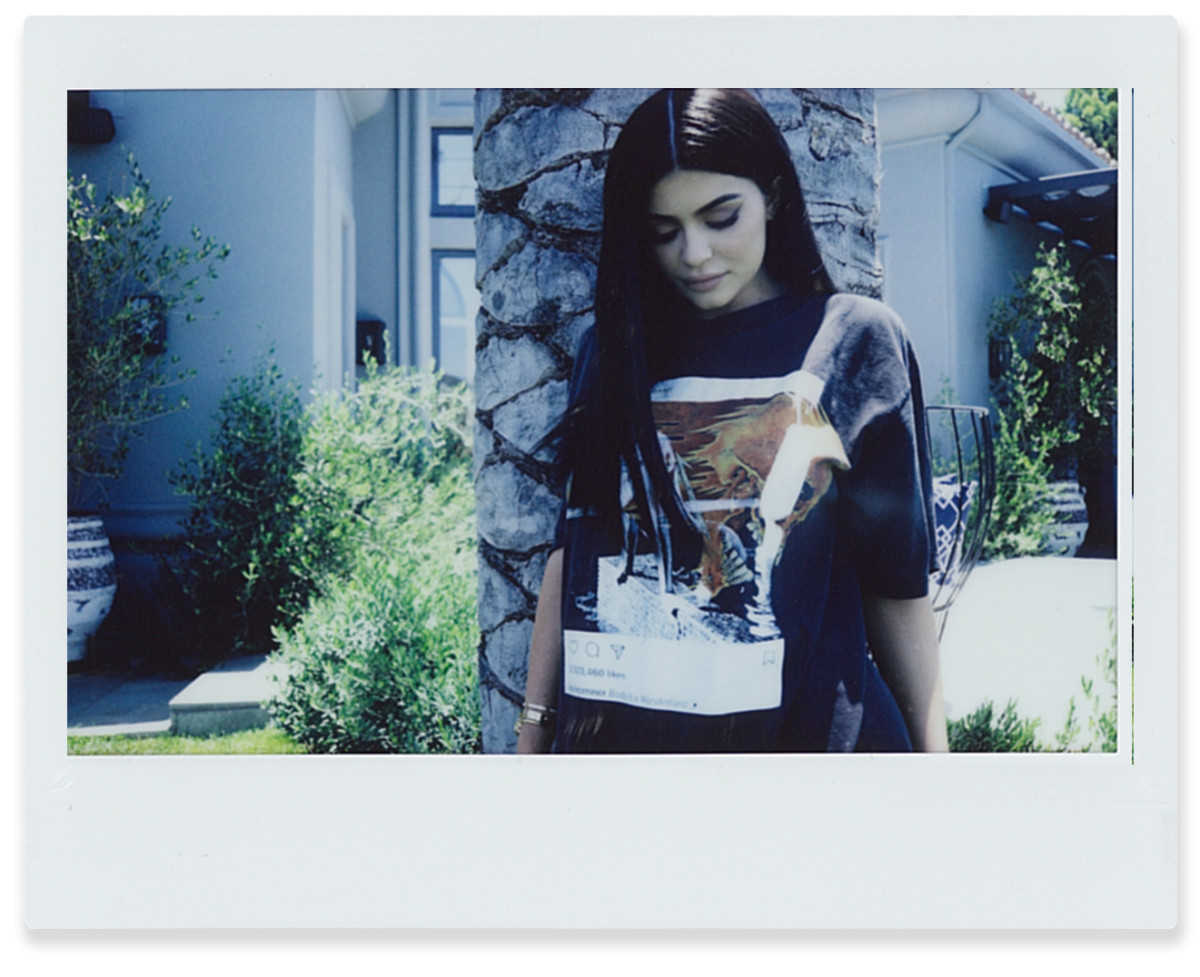 Unsurprisingly, it's not going over well. The sisters are already coming under fire on Twitter for associating themselves with the late rap icons, as well as for gratuitously covering their faces with imagery of themselves. "So who's gonna start flaming Kendall and Kylie for putting their trash initials over Tupac's face?", wrote one user. Many are referencing the fact that Kendall called Tupac her "spirit animal" in her "73 Questions" video for Vogue last summer.
At any rate, the collection is selling out: At press time, a tee of a hot-pink Kendall laid over Biggie and Tupac's famous "Trust Nobody" tee was marked as "Low Stock." It just goes to show that if Kendall and Kylie build it (it being promotional merchandise), they (fans with wallets) will come, regardless of how controversial or problematic the product may be.
You can see all 15 tees from Kendall + Kylie's vintage collection in the gallery below.
Never miss the latest fashion industry news. Sign up for the Fashionista daily newsletter.