Rochdale manager Keith Hill says VAR brought excitement to his side's 6-1 defeat by Tottenham in a controversial affair at Wembley.
VAR was used three times in the first half of the FA Cup fifth-round replay, first to disallow a Spurs goal, then award them a penalty, then disallow that spot-kick in bizarre fashion, creating mass confusion inside the stadium at Wembley.
But Hill, whose side went in level at 1-1 at half-time but fell apart after the break, took the surprise view of being in total support of the system, actioned by referee Paul Tierney and VAR Graham Scott in Stockley Park.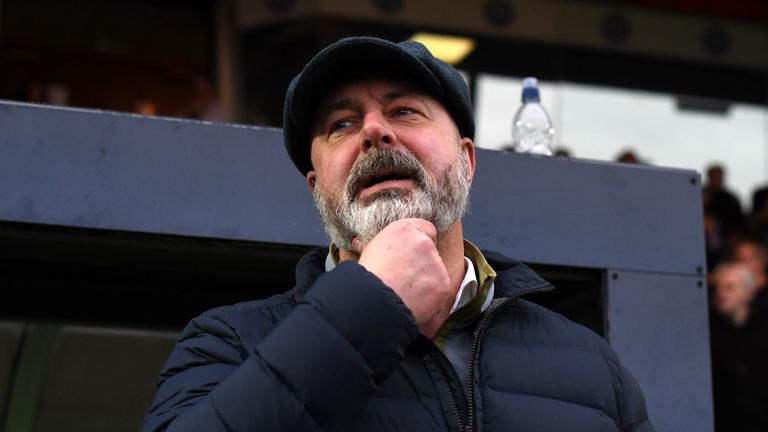 Hill told reporters after the game: "Didn't you enjoy it? No?! Wow! I enjoyed it. I thought it was superb. I was really excited, it was an education, the VAR.
"I understand it more now, how it works, I feel the ref needs protecting, I feel the decisions made need to be explained to supporters in the way they were explained to me and Poch by the fourth official.
"So I was really excited. For me, I was just totally immersed in that first half, and it didn't seem as though lasted 10 minutes! It was like speed football, I thought it was amazing, I really did."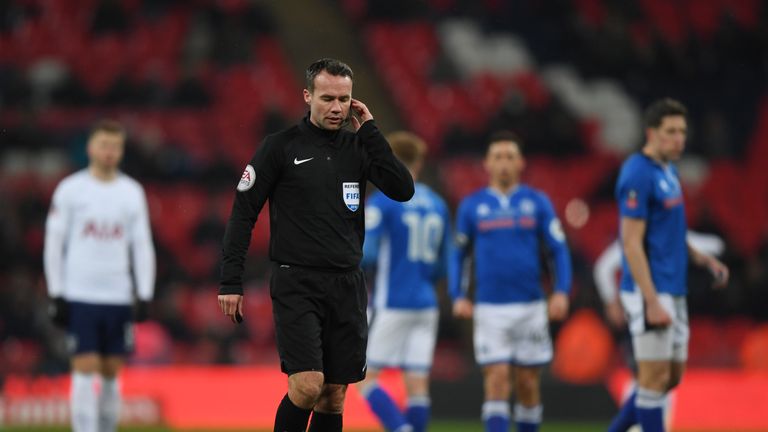 However, Hill did agree that while himself and Mauricio Pochettino were told why certain decisions were being made, the viewers and spectators inside the stadium and at home need the actions to be visualised in a better way.
"We have to come up with a way for people inside the stadium to know what's going on. It's OK me and the players knowing, and the opposing manager.
"But the supporters do need to be involved in the process. We have to use the scoreboard, we have to have referee explaining with visuals. It would be so superb, it would make the game better, there's no doubt.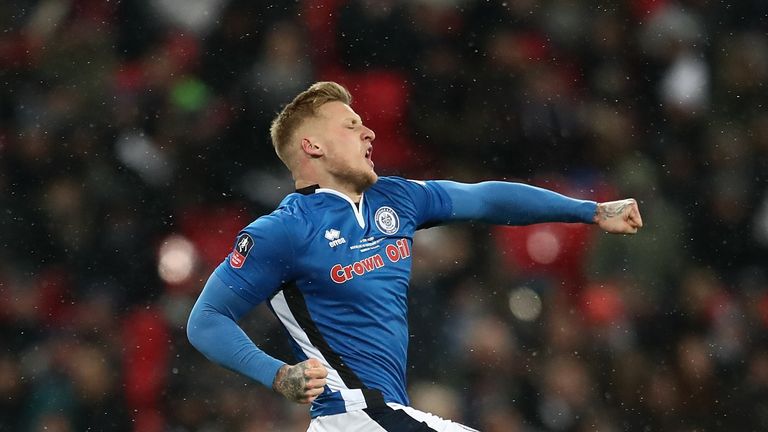 "Why hide it? Why are we hiding the decisions? If they're coming up with the correct decisions, you've got to embrace it! We've got to take a leaf out of rugby, the way they've been going through the process for so many years. I do think it'll improve.
"From my perspective, I knew what was going on, and I was really pleased with the processes, but I do agree that the people inside the stadium need to know, as do the people at home."
Rochdale hit the post on the brink of half-time and could have gone in 2-1 up, but Hill praised Spurs for their attacking prowess in an entertaining encounter at Wembley.
"Coulda, shoulda, woulda. We could have gone in 2-1, we could have also gone in 5-2 down. They were brilliant, Tottenham."
Also See:
Carabao Cup can be a catalyst for Pep Guardiola and Manchester City
Alexandre Lacazette out for up to six weeks after knee surgery