Manchester City take on Arsenal in the Carabao Cup final, live on Sky Sports, on Sunday. After a shock FA Cup exit to Wigan, here's why the League Cup will now hold even more importance to Pep Guardiola...
In the middle of May last year, when Manchester City were nearing the end of a difficult campaign, Pep Guardiola was asked how he reflected on the first trophyless season of his managerial career. "The team played like we did at Barcelona and Bayern, how I always want my teams to play," he said. "It is more important to me than winning a trophy."
Guardiola admitted he would have been sacked for failing to win silverware at either of his previous clubs, but at City, the first season was about laying the right foundations. And while there were times when his determination to do things his way seemed at odds with the players available to him, its benefits have been obvious in his second season.
With the imperfections now ironed out, the squad strengthened, and Guardiola's style implemented to such devastating effect, the emphasis has shifted. "It is nice to have good performances but you have to lift titles," he said recently. "Nobody can take away what we've done so far. But I think it's a big mistake just to be happy with that.
"We have to lift titles. Without them it's not enough."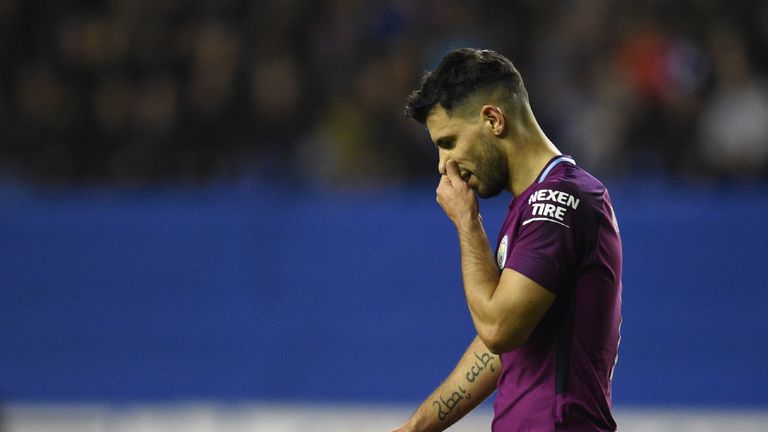 Monday's shock FA Cup defeat by Wigan was a major setback. A gaping 16-point lead at the top of the Premier League table provides a sense of inevitability about City's success in that competition, but Sunday's Carabao Cup showdown with Arsenal could be a symbolic moment nonetheless. It is Guardiola's first final as Manchester City's manager and a chance to translate that fine football and on-field dominance into a tangible trophy.
There are parallels with his first season in charge of Barcelona. Guardiola's side were mesmerizingly brilliant throughout that 2008/09 campaign – just as City have been this year – but it was the silverware that assured their place in history. And it was by thrashing Atheltic Bilbao 4-1 in the Copa del Rey final that they took the first step towards their famous treble.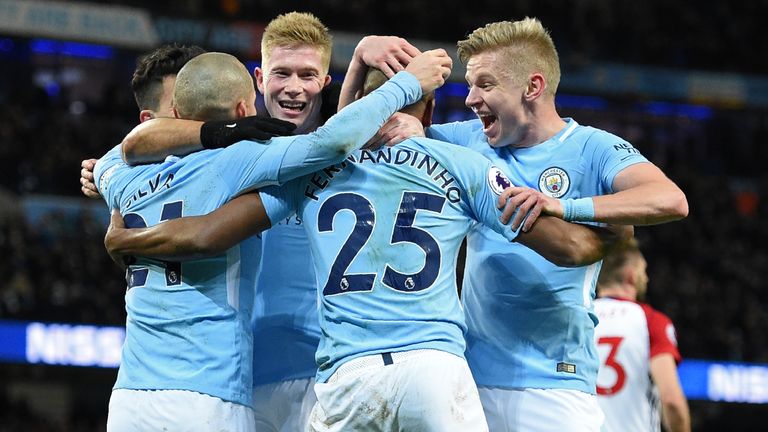 City do, of course, have much further left to go than Barcelona did when they lifted the Copa del Rey two weeks before the Champions League final in May of 2009. And the loss at Wigan was a reminder of the shocks which can occur in football. But the fact there is so much still to do only enhances the significance of the Carabao Cup.
It has not always felt that way. So far this season, Guardiola has used the competition to rotate his side. Second string players such as Yaya Toure, Ilkay Gundogan, Claudio Bravo and Oleksandr Zinchenko have featured prominently, with only a handful of first-choice starters picked alongside them from round to round.
Guardiola's team selections up until now reflect the Carabao Cup's relatively low standing in comparison to other trophies, but that is unlikely to come into play on Sunday. You only have to look back to his time at Bayern Munich to understand the importance he places on every cup final appearance, starting with the German Super Cup in July of 2013.
Guardiola had little to do with Bayern's presence in it having only arrived in Bavaria a month earlier, but as author Marti Perarnau notes in Pep Confidential, the 4-2 loss to Borussia Dortmund had a profound effect on him. "For the club, it is nothing more than an insignificant slip-up – the Super Cup is considered unimportant in Germany," he writes. "However the coach feels deeply wounded."
A month later, Guardiola approached the UEFA Super Cup final against Chelsea in much the same way, with Bayern this time emerging victorious. "I know how much this means to him, his first title," said man-of-the-match Frank Ribery afterwards. "If we hadn't won, I don't know how we would have moved forward," added an "absolutely radiant" Guardiola.
He will hold a similar attitude towards Sunday's game. The Catalan has bemoaned the fixture congestion caused by the Carabao Cup in the past, but he will be aware that a second consecutive defeat could sow seeds of doubt in the minds of his players. Victory, on the other hand, would be a landmark moment in the Guardiola era and give City something significant to build on.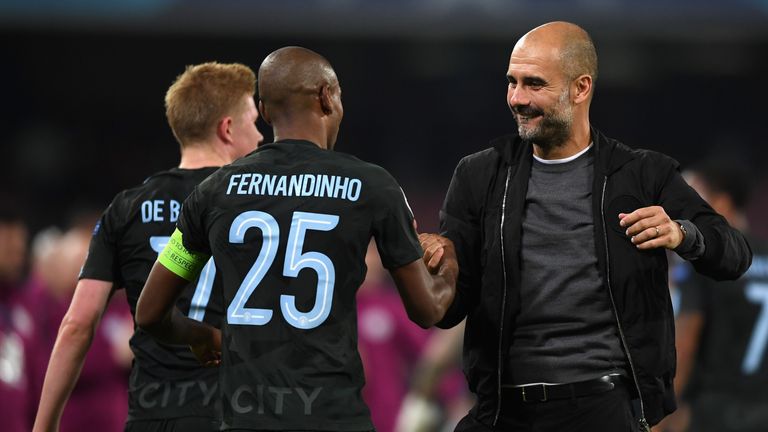 It would also strengthen the mentality of a group of players who are yet to win anything together. And having triumphed in 13 of the 17 cup finals he has contested in his managerial career, Guardiola knows the importance of winning in that regard. From the Super Cups to the Champions League, he has approached every final with the same level of care and attention.
It's why he will treat Sunday's meeting with Arsenal no differently, and it's why the rotation policy he has employed throughout this year's competition is unlikely to continue at Wembley. He said it himself: "We have to lift titles. Without them it's not enough."
Also See:
Jose Mourinho says Manchester United have 'some problems' with injuries
Alexandre Lacazette out for up to six weeks after knee surgery
Oleksandr Zinchenko getting his opportunity at Manchester City