Katy Perry isn't afraid of change. 
With a bold new haircut (a switch inspired by her desire to distance herself from the larger-than-life persona that made her famous), a different sound she's dubbed her era of "purposeful pop" and a 96-hour live stream event that had many scratching their heads in disbelief, Katy understands where the criticism is coming from. 
"Every day when I think I know something, the universe shows me that I need to learn another lesson," the international pop star told The New York Times in a revealing profile. "So I stand here today, more so than any other day, saying I know nothing. I literally know nothing."
The 32-year-old is defending her reinvention, explaining that by cutting alcohol out of her life and attending group therapy sessions with her family, she's set out on a much more productive path. Perry shared, "I feel very empowered [and] extremely liberated, liberated from the conditioning of the way I used to think, spiritually liberated, politically liberated, sexually liberated, liberated from things that don't serve me."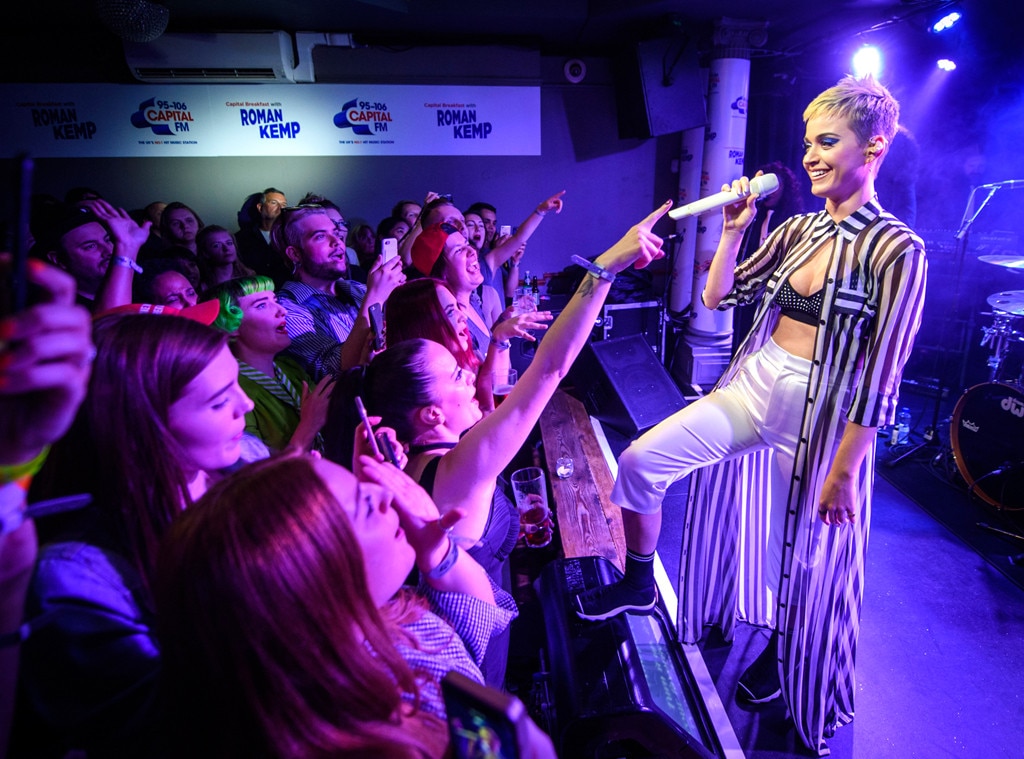 Matt Crossick/PA Images/INSTARimages.
Katy called the recent stream of negative press a "maddening game," pointing out a double-standard she told The New York Times is hurting her. Describing it as a "strange race to be the most woke," the "Chained to the Rhythm" songstress said, "They want you to stand for something, but once you do, and if you don't do it perfectly, they're ready to take you right down."
After some LGBT rights activists slammed Perry for collaborating and performing with Migos (a hip-hop trio that sparked controversy over anti-gay remarks) and Saturday Night Live, Perry responded, "Intention is everything. All I was trying to do was build a bridge."
She also discussed her rise to superstardom with 2010's Teenage Dream. Perry called that time of her life "f–king intense. And amazing and beautiful and horrible all at the same time."
"I used to be scared of intimacy, I used to use my sexualization as attention, I used to over sexualize myself because that was the only way I knew how," she revealed about her general style aesthetic from previous years.
Referencing the "old" Katy Perry, she continued, "I didn't kill her, because I love her, and she is exactly what I had to do then. And I'm not a con artist, I didn't con people, like, that was just me. And this is me now."
Another realization she's made during her reemergence? "All the awards shows are fake," Perry (who holds 13 Grammy nominations and five Billboard Music Awards) said, "and all the awards that I've won are fake… They're constructs."
But despite the hate she'll continue to field, Katy believes, "It's a departure, and it's a necessary evolution that I have to take."
"And I know that sometimes it feels publicly like I'm dragging cement blocks, but like, the pyramids were made out of cement blocks—or not cement. But do you know what I'm trying to say? I'm gonna get there."