Katy Perry and Orlando Bloom are giving things a shot once more.
The couple—who called things off in March after 10 months—were spotted arriving to Ed Sheeran's Los Angeles concert at the Staples Center over the weekend with the pop star hanging onto the actor as they rode in on his motorcycle.
Now, E! News can confirm they're seeing each other once again.
"They have never cut communication since they broke up," a source told us. "They just took a break because it was the best thing for them at that time, [but they] are seeing each other again."
The insider added, "Katy and Orlando want this to work this time, so they are working on mending their relationship. They've had some really good talks and have a better understanding on their needs. Time will tell at this point, but [things are] looking very positive."
In fact, we're told they don't even care who knows about their rekindled romance.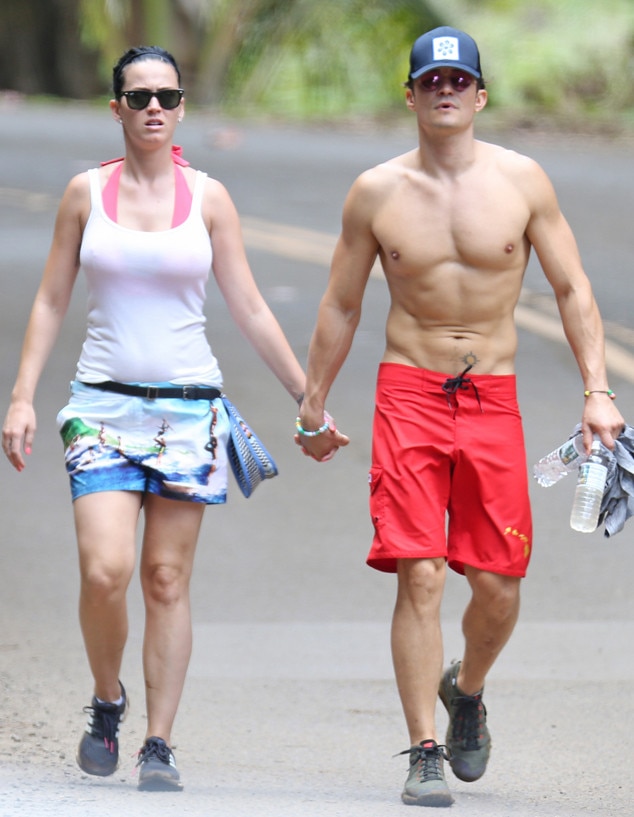 Splash News
"When they went out in public, they were aware that people would start speculating that they were back on, and they are OK with that," the source explained. "They love each other and never stopped."
Not to mention, based upon their dating history, this rekindling shouldn't come as a massive surprise.
For example, Perry dated John Mayer on and off for several years. They first began dating in August 2012 before we confirmed they split up in March 2013, only to get back together again in June 2013. Fast forward to February 2014, and the pair split up once again, but (you guessed it), they rekindled once more in April 2015. 
They finally decided to call things off once and for all in July 2015. 
But she's not alone! Bloom has also rekindled romances with exes in the past.
He dated Kate Bosworth on and off for four years, from 2002 to 2006, before they eventually called it quits.
Bosworth said of their final split, "You know when you put all your chips into something, then it disappears? [The break-up] sent me into such pain, I think I had actual vertigo. I was like, 'Is this my new reality? Will anything be normal again?'"
She continued, "Then one day, you wake up and you think, 'OK, I'll never be the same, but I'll survive and I'll grow from it.'"
And she certainly has! The actress is happily married to director Michael Polish, who she wed in 2013. Bloom, on the other hand, went on to marry Miranda Kerr in 2010 before they divorced in 2013.