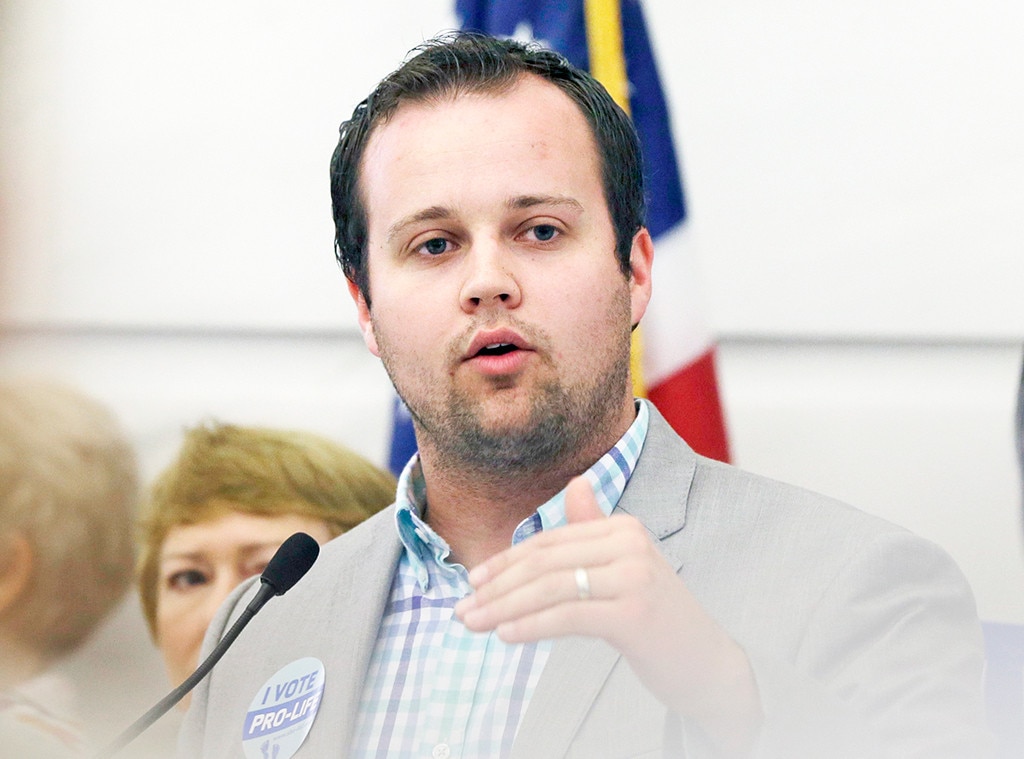 AP Photo/Danny Johnston, File
The Duggar sisters don't want their brother joining their privacy lawsuit.
Back in May, two years after Josh Duggar's molestation controversy was revealed, Jill, Jinger, Jessa and Joy Duggar filed a lawsuit against Springdale, Ark., Washington County, Ark. county and police officials, as well as In Touch publishers, over police documents that were released in 2015.
The sisters told E! News in a statement back in May, "This case is solely about protecting children who are victims of abuse. Revealing juvenile identities under these circumstances is unacceptable, and it's against the law. The media and custodians of public records who let these children down must be held accountable. This case has vast implications for all our children. We hope that by bringing this case to the public's attention, all children will be protected from reckless reporting."
The lawsuit states that the investigative reports that were conducted in 2006 occurred when the four sisters were underage, which they were told meant that the reports would only be made available to law enforcement and child service officers if needed. The sisters also stated in the lawsuit that In Touch allegedly filed a request under the Freedom of Information Act when the family drama was unfolding and published as many as eight stories about the investigation.
In June, it was revealed that Josh was seeking to join his sisters' lawsuit, but now new court documents obtained by E! News state that the four sisters want a judge to deny Josh's request to join their lawsuit.
"Deciding claims based on protecting victims of sex crimes from disclosure, while at the same time, having those claims consolidated with the perpetrator of those crimes will be confusing to the jury," the documents state. "It would be next to impossible for a jury to ignore the perpetrator sitting next to the victims, yet decide the different issues, different claims and different damages that apply for victims as compared to perpetrator. Consolidation would undoubtedly give the false impression that the victims and the perpetrator are 'in this together.'"
And while a judge has yet to rule on this case, another line from the court documents reads, "Forcing the victims to join their claims with their perpetrator's claims would further traumatize the very victims Arkansas law is designed to protect."