Hillary Clinton is heading to late-night. 
The former presidential candidate is scheduled to appear on The Late Show With Stephen Colbert on Sept. 19, marking her first late-night television interview following last year's election. CBS made the announcement Thursday. 
Clinton will most likely address her upcoming memoir, What Happened, scheduled to hit bookshelves one week prior on Sept. 12. What Happened chronicles the Democrat's experience running for the White House's top spot against now-President Donald Trump. 
The politician first appeared on The Late Show back in 2015, where she brought the laughs when recalling the successes of husband Bill Clinton's presidency.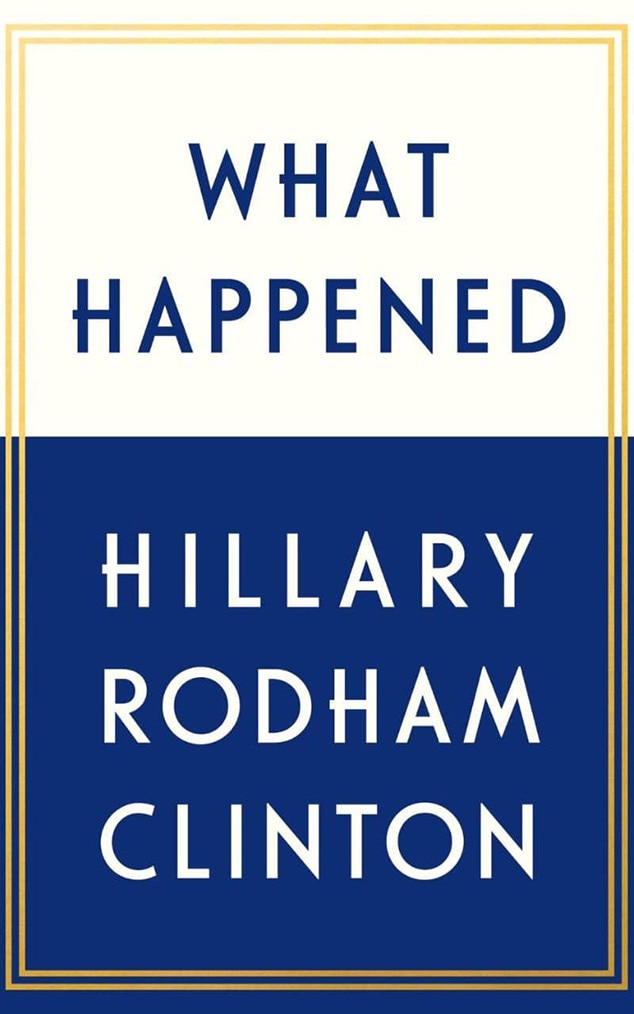 Simon & Schuster
And on Sunday, Sept. 10, Clinton will sit down for her first TV interview with Jane Pauley on CBS Sunday Morning. The former Secretary of State is expected to share her views on the Trump administration as well as other political topics including FBI Director James Comey's influence on the presidential race and how her life has changed since Election Day.
Just weeks ago, Clinton released a headline-grabbing excerpt from the audiobook on MSNBC, in which she recalled feeling uneasy while debating Trump at Washington University in St. Louis.
"'This is not OK,' I thought," she described. "It was the second presidential debate and Donald Trump was looming behind me. Two days before, the world heard him brag about groping women. Now, we were on a small stage, and no matter where I walked, he followed me closely, staring at me, making faces. It was incredibly uncomfortable." 
"My skin crawled. It was one of those moments where you wish you could hit pause and ask everyone watching, 'Well, what would you do?'" she said. "Do you stay calm, keep smiling and carry on as if he weren't repeatedly invading your space? Or do you turn, looking him in the eye and say loudly and clearly, 'Back up, you creep. Get away from me! I know you love to intimidate women, but you can't intimidate me, so back up.'"
Emma Stone will also guest star on The Late Show episode.