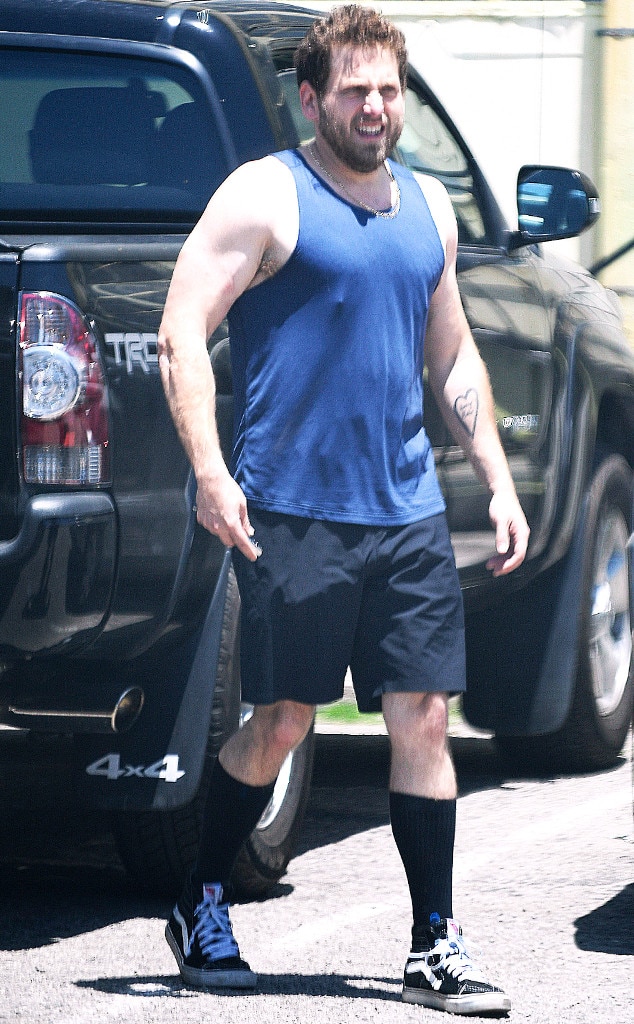 TheImageDirect.com
Which way to Muscle Beach, Jonah Hill? 
The Oscar-nominated funnyman was photographed leaving a Los Angeles gym on Friday afternoon, and we couldn't help but notice he's looking superbuff (yes that's a Superbad pun) these days. Jonah's biceps were out for the world to see in a navy blue tank top, which he paired with black shorts, high socks and tennis shoes. 
Safe to say this celeb is laying out by the pool this weekend. 
The Wolf of Wall Street Star knows a thing or two about weight loss, and over the years has become famous for his fluctuating figure. After gaining 40 lbs. for 2015's War Dogs, Hill recruited his 22 Jump Street co-star for some fitness and nutrition tips. 
"I gained weight for this movie War Dogs, and then I wanted to get in better shape, so I called Channing Tatum, and said, 'Hey, if I ate less and go to a trainer, will I get in better shape?'" the comedian shared on The Tonight Show. To which he said the Magic Mike actor responded, "Yes, you dumb motherf–ker, of course you will, it's the simplest thing in the entire world.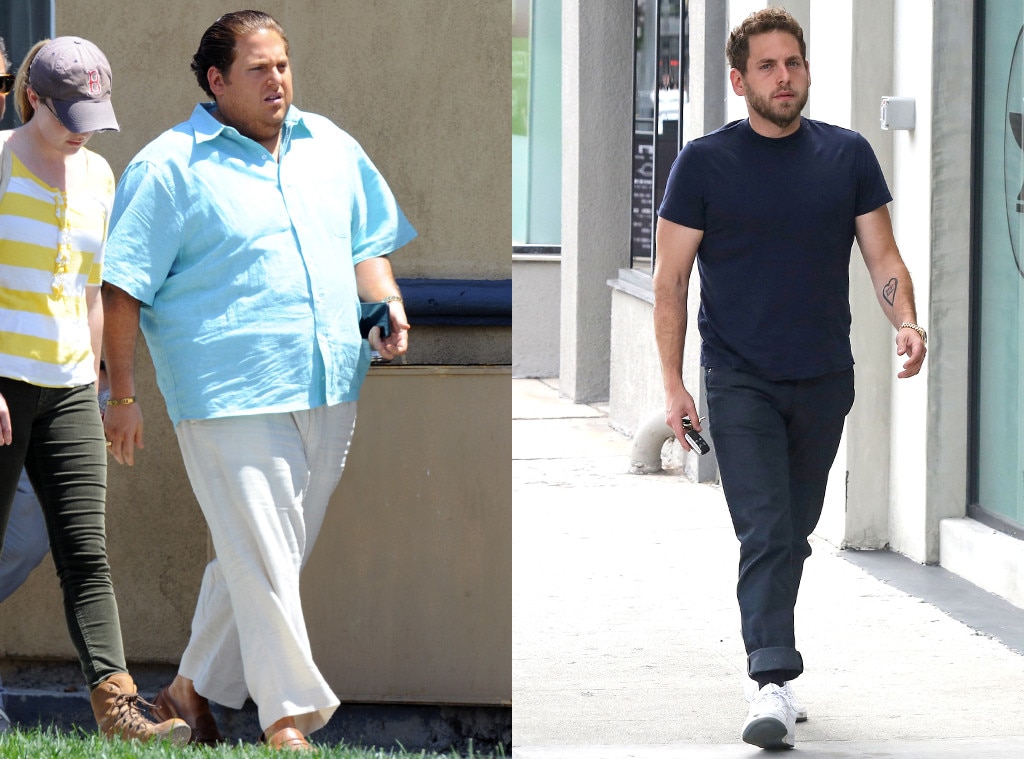 Cousart/JFXimages/WENN.com, Rachpoot/MEGA
Jonah explained, "I went to this nutritionist, and he's like, 'Write down what you eat every day and email me.' I wrote down like yogurt, salad, chicken-whatever. He didn't email back. He usually says, 'OK' or something."
Turns out instead of his nutritionist, Jonah was sharing his weight loss secrets with music's biggest rapper. "It must have been 'D-R,' cause it was doctor, and I sent it to Drake," Jonah revealed. Oops…
Three years prior in 2012, he credited a strict (but delicious!) meal plan for helping him shed weight before shooting Moneyball. "It was just mostly diet," he shared with ABC News. "I wish there was some crazy thing that I did, like a pill or a genie or something. But it was, unfortunately, I went to see a nutritionist, and he told me what to eat to change my habits and stuff. I found that Japanese food was very helpful to me."
Whatever Jonah is doing this time around, it's definitely working. Looking good!