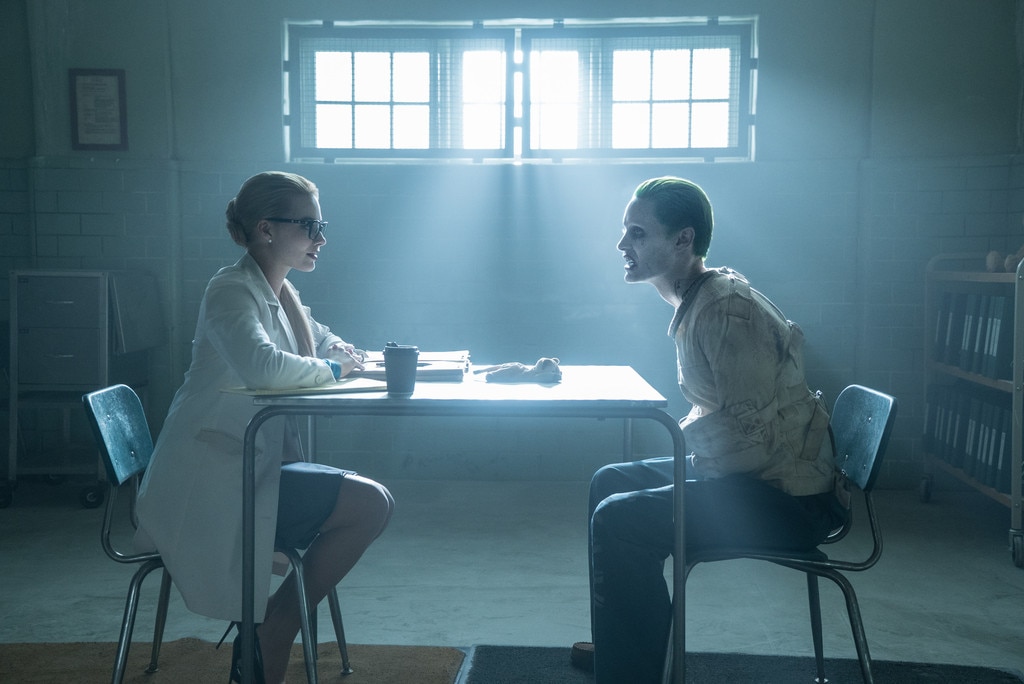 Clay Enos/DC Comics/Warner Bros. Pictures
Joker x Harley Quinn shippers rejoice: DC's gruesome twosome are returning to the big screen to haunt your dreams.
The Hollywood Reporter said Wednesday that Glenn Ficarra and John Requa, directors and executive producers of NBC's This Is Us and co-writers of the 2011 film Crazy, Stupid, Love, are in final negotiations to pen and helm a movie about Batman villains Joker and Harley Quinn for Warner Bros. Pictures.
The report said Jared Leto and Margot Robbie, who played the characters in Suicide Squad, will reprise their roles in the new project, which will be made after an official sequel to the film.
The Joker-Harley Quinn film is described as a "criminal love story," a source told The Hollywood Reporter, while another insider called it "an insane and twisted love story. When Harry Met Sally on benzedrine." 
The news comes a day after it was reported that Warner Bros. and DC are in the early stages of making a movie about the origin story of the Joker, not starring Leto.