John McEnroe has his opinion and his daughters have another. 
Amid ongoing controversy and backlash surrounding the retired tennis star's recent comments about Serena Williams, McEnroe was offered the chance to address the situation further during a sit-down on The Late Show. 
While face to face with host Stephen Colbert Tuesday night, the father of six revealed Williams' fans weren't the only ones unhappy with his comments. "It didn't go over big with my daughters, either," he quipped to Colbert. He's dad to Emily McEnroe, 26, with ex-wife Tatum O'Neal, and Anna McEnroe, 21, Ava McEnroe, 18, and stepdaughter Ruby Myers with wife Patty Smyth. 
[youtube https://www.youtube.com/watch?v=zATlvgD8XeA?wmode=transparent&w=600&h=315]
As Colbert put it, McEnroe "stirred the pot" recently during an interview with NPR over the weekend during which he acknowledged that she's the best female player in the world, but when asked about the female qualifier, claimed, "if she played the men's circuit, she'd be like 700 in the world."
"That doesn't mean I don't think Serena is an incredible player…On a given day, Serena could beat some players," he continued. "I believe because she's so incredibly strong mentally that she could overcome some situations where players would choke 'cause she's been in it so many times, so many situations at Wimbledon, The U.S. Open, etc. But if she had to just play the circuit—the men's circuit—that would be an entirely different story."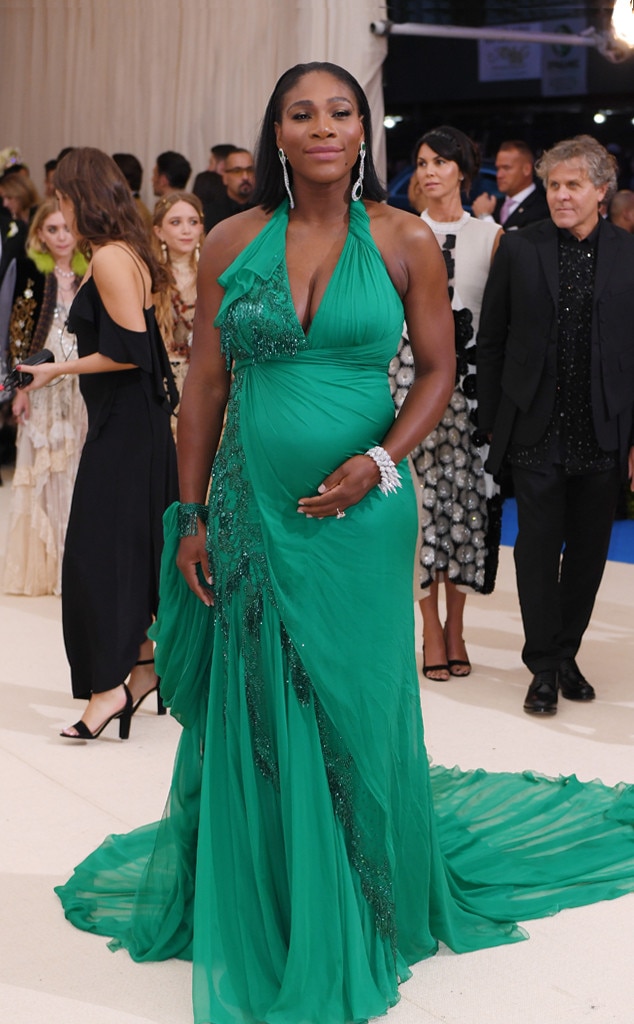 David Fisher/REX/Shutterstock
Then, on Tuesday, he doubled down on his claims during an interview on CBS This Morning and said he would not apologize. "It's not necessary. I didn't know it would create controversy."
"Do they say that about girl basketball players—that they're as good as Michael Jordan, for example?" he asked Colbert Tuesday night. "They might say women's basketball players," Colbert retorted as the audience cheered. "I'm still on air tomorrow. You get to leave."
While the argument remained in a TV limbo, it seems McEnroe's daughters are not on his side. "My girls don't think I can beat her now. I thought I could beat her," he said, referencing past comments he's made. 
"She's pregnant, so maybe I should play her now—I'd have a better chance," McEnroe continued with mixed response from the audience. Perhaps he needs a reminder that she recently won the Australian Open while pregnant. "But, either way I wish her the absolute best," he concluded on the subject. "She's the best thing that's happened to American tennis in the last 10 to 15 years."
Meanwhile, Williams addressed McEnroe head on with a Twitter message: "Dear John, I adore and respect you but please please keep me out of your statements that are not factually based…I've never played anyone ranked 'there' nor do I have time. Respect me and my privacy as I'm trying to have a baby. Good day sir."