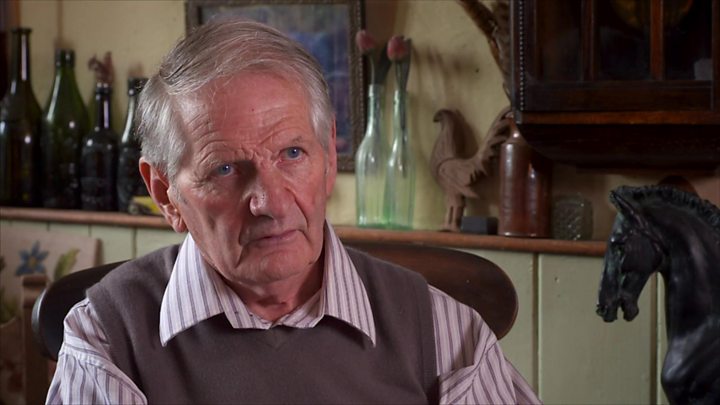 A probe into a scandal involving former Liberal leader Jeremy Thorpe is to be revisited, after police admitted that a key suspect may still be alive.
A 2015 investigation into the alleged attempted murder of Mr Thorpe's lover – Norman Scott – was closed in 2017.
Gwent Police believed Andrew Newton – who claimed he was paid to kill Mr Scott – had died. But the force has now told the BBC this may not be the case.
Mr Scott said he thought police were continuing a "cover up".
The revelations have been made in the BBC Four documentary The Jeremy Thorpe Scandal.
New information
Mr Thorpe, who died in 2014, was accused of hiring a hitman to murder Mr Scott but was acquitted at an Old Bailey trial in 1979.
The fresh investigation was launched by Gwent Police in 2015 after new claims emerged.
But the police's belief that Newton – who was convicted of shooting Mr Scott's dog in 1975 – had died, led the Crown Prosecution Service to close it last year.
Gwent Police told documentary makers enquiries made as part of the investigation had "indicated Newton was deceased".
But they added: "We have now revisited these enquiries and have identified information which indicates that Newton may still be alive.
"As a result, further enquiries will be conducted to trace Newton to assess if he is able to assist the investigation."
What was the Jeremy Thorpe scandal?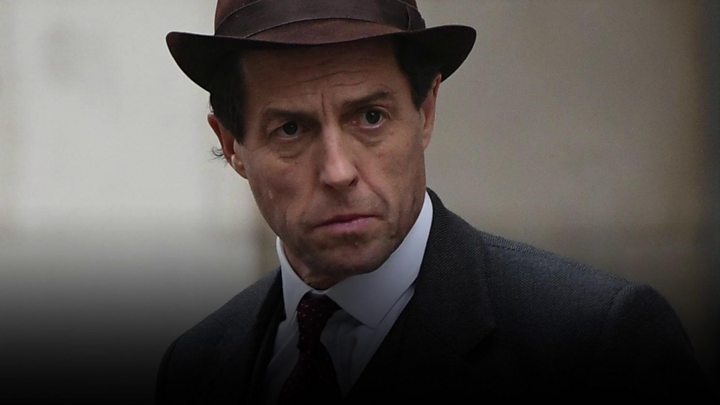 Jeremy Thorpe was the MP for North Devon for 20 years, and leader of the Liberal Party between 1967-76. He died in 2014
He was offered a cabinet post after the February 1974 election by then-Prime Minister Edward Heath
In late 1960 or early 1961 he met Norman Scott, who worked for one of Mr Thorpe's friends in Oxfordshire. Mr Scott said the two were lovers, at a time when homosexuality was illegal
Mr Scott spent years attempting to reveal the pair's relationship to the public, then claimed Mr Thorpe conspired with colleagues to have him assassinated
In 1975, Andrew Newton shot Mr Scott's Great Dane, Rinka, on a rural road in Exmoor, but failed to kill Mr Scott after his gun jammed
Newspapers began reporting Mr Scott's claims after he spoke about the relationship in court, meaning they were protected from libel laws
Mr Thorpe resigned as leader of the Liberal Party in 1976 over the reports, but denied Mr Scott's allegations. He lost his seat in North Devon in 1979
Mr Thorpe, along with three co-defendants, stood trial. Ex-Liberal MP Peter Bessell, and the failed assassin Newton, gave details of the alleged plot. A jury acquitted all four in 1979
BBC Panorama journalist Tom Mangold, who has investigated the case since the 1970s, said the 2015 investigation hinged on the story of a man he had met called Dennis Meighan.
Mr Meighan told the veteran reporter he was originally approached to carry out the murder – but he claims his police statement was later doctored to remove incriminating references to the Liberal Party and to Mr Thorpe.
Following Gwent Police's admission that Newton could still be alive, Mr Mangold insisted the investigation "must start again".
And reacting to the news, Mr Scott, 78, told the documentary: "I just don't think anyone's tried hard enough to look for him. I really don't.
"There must be people who knew him and there would surely be a record of him dying.
"I thought [Gwent Police] were doing something at last, and soon found out that absolutely they weren't, they were continuing the cover up as far as I can see."
The programme includes unearthed footage from a Panorama programme from 1979 that was never broadcast for legal reasons, after Mr Thorpe and his three co-defendants were acquitted of conspiracy to murder.
The director general at the time kept a master copy of the programme but ordered all other copies to be destroyed. But journalist Tom Mangold kept his copy of the report.
The programme will air after the end of the dramatisation A Very British Scandal, which stars Hugh Grant as Jeremy Thorpe and Ben Whishaw as Norman Scott.
The Jeremy Thorpe Scandal will be broadcast on Sunday at 22:00 BST.