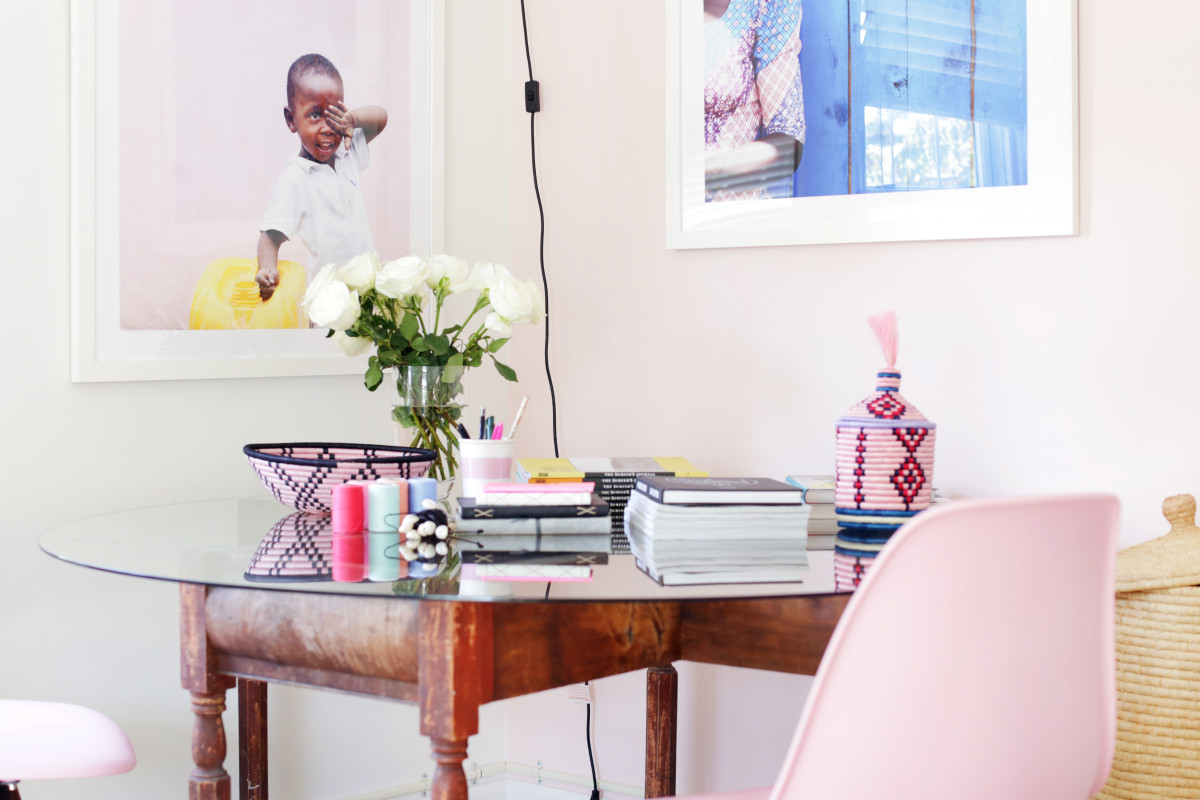 Photo: Indego Africa
The Wholesale Account Manager will manage Indego Africa's growing list of wholesale accounts and relationships. Under the supervision of Indego Africa's Marketing & Brand Manager, the Wholesale Account Manager will conduct sales outreach, manage order creation and fulfillment, and oversee all customer service for new and existing clients.
This is a full-time position based in NYC with a unique opportunity to help grow a small business with large social impact, and join a cohesive global team with operations in Rwanda, Ghana, & NYC.
Qualifications:
Minimum 1-2 years of experience in a sales/customer relations environment (wholesale account management in related industry is a plus)
Exceptional communication skills
Self-motivated and ability to develop and create new sales and ordering strategies
Strong attention to detail and highly organized
Interest in and understanding of artisan sector and sustainable design market
Proficiency in or ability to learn TradeGecko, Shopify, and Salesforce
Team player with willingness to pitch in where needed
Responsibilities:
Wholesale Order Creation & Fulfillment
Execute fulfillment of wholesale orders (including carrying out post-production work, tagging, packing, etc.) with assistance from Production & Fulfillment Associate and Studio Assistant Intern(s)
Unpack and execute quality control checks on all shipments from Rwanda and Ghana, and update TradeGecko accordingly
Liaise with marketing team on all efforts to increase store base/stockist quality 
Keep record of pertinent shipping, packing, and tagging notes for each client 
Coordinate invoicing for both wholesale and drop ship clients 
Manage products on consignment and sample trafficking for special projects 
Oversee Production & Fulfillment Associate and Studio Assistant Intern(s) on all tasks, including fulfilling retail orders, inputting new inventory, and responding to retail customer inquiries 
Work with Creative Director on custom client orders as needed
Sales Outreach
Work with Creative Director to set and hit monthly & yearly wholesale sales targets
Work with Creative Director and Brand Manager to maintain updated sales materials and catalogs
Research and pitch to new stores and targets
Coordinate with Brand Manager to ensure wholesale clients have all necessary imagery and marketing materials to successfully promote Indego Africa's products
Work with Brand Manager to engage with clients, influencers, and targets on Instagram 
Attend trade shows, work with creative team on execution (setup, breakdown, and marketing), and manage trade show relationships
Assist with coordination of sample sales and pop-up shops as necessary
Inventory & Order Management 
Ensure that inventory in TradeGecko is accurate at all times for retail, wholesale, and consignment 
Run regular inventory reports to better manage ordering and marketing efforts
Manage timeline of product shipments from Africa in relation to purchase order submissions and wholesale fulfillment deadlines
Communicate with teams in Rwanda and Ghana on all production and quality control issues via Skype on a weekly basis
Customer Service
Regularly communicate with wholesale buyers on all aspects of ordering, quality control, fulfillment, etc. 
Schedule studio appointments for clients as requested 
Respond to wholesale customer inquiries and set up new accounts as necessary 
Oversee Production & Fulfillment Associate on all client communications tasks, including responding to retail customer inquiries
Starting salary: $40,000
To Apply: Please email jobs@indegoafrica.org with (a) your resume, (b) a thoughtful cover letter, and (c) your salary history. Your name and the title of the position must be in the title of your attached documents. No phone calls please.