Ian Wright fears Liverpool may lose Mohamed Salah to Real Madrid if the Egyptian maintains his incredible level of form.
Salah's stunning performances – which have produced 37 goals already this season – has earned him rave reviews and Real Madrid, Barcelona and Paris Saint-Germain have all been linked with a move for Jurgen Klopp's forward.
Liverpool have recent history at allowing their top players leave for the right money having sold Philippe Coutinho for £145million to Barcelona in January.
And Wright – a guest on The Debate – fears a club like Real Madrid have the financial power and status to complete a deal, if Salah continues to perform at his current levels.
"Anyone that has come into the Premier League and scored that amount of goals, you're going to court that kind of attention," Wright said.
"I didn't think he'd have that kind of impact, but when you have had such an impact, you are going to court attention. What clubs will have seen with Liverpool is that if you keep pressing for one of their players, you might get them in the end.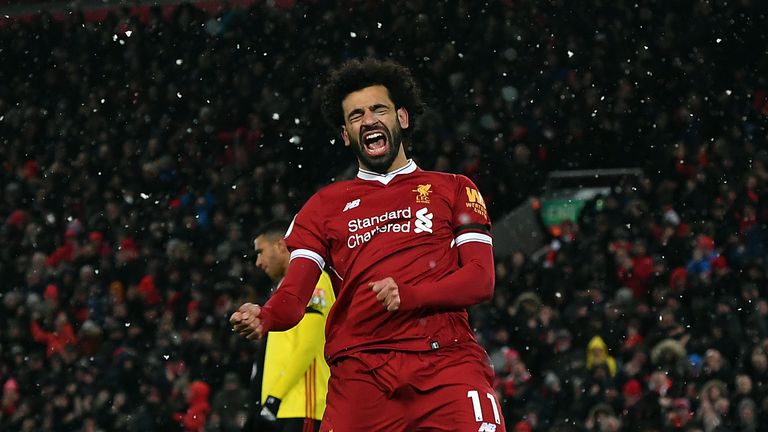 "This is the problem Liverpool will have. If Salah continues this kind of scoring next season, they will be courting him.
"Not being disrespectful to Liverpool, but Salah won't have grown up dreaming of playing for Liverpool – if Real Madrid come knocking, he's going to be taking notice of that.
"Losing Salah would be a much bigger loss than losing Coutinho."
Craig Bellamy – sitting alongside Wright on The Debate – thinks potential suitors for Salah will want to see him put back-to-back seasons of greatness together before parting with their cash.
He said: "If I was Liverpool, I'd take it as a compliment, why wouldn't top clubs be interested? I'd be worried if they weren't. Real Madrid and Barcelona, who could be prepared to pay big money, will surely want to see another year from Salah.
"There are other players out there that have proved themselves over two or three years who might be closer to going to those types of clubs. Those types of clubs are the pinnacle of football – if they come in for you, you want to be a part of that. They are on another planet, but I don't see it happening this summer."