Henrikh Mkhitaryan believes Arsenal playmaker Mesut Ozil is the best in the world in his position.
Arsene Wenger remodelled Arsenal's attack in January by sending Alexis Sanchez to Manchester United in a swap deal for Mkhitaryan and bringing in Pierre-Emerick Aubameyang from Borussia Dortmund for £60m.
Mkhitaryan has been particularly impressed by Ozil since joining the Gunners.
Mkhitaryan told Arsenal Player: "Everyone knows that Mesut is one of the best players in the world.
"It's only happiness and joy to play next to him because he understands very well the football game, he has great vision, he has amazing technique and he's the best in his position."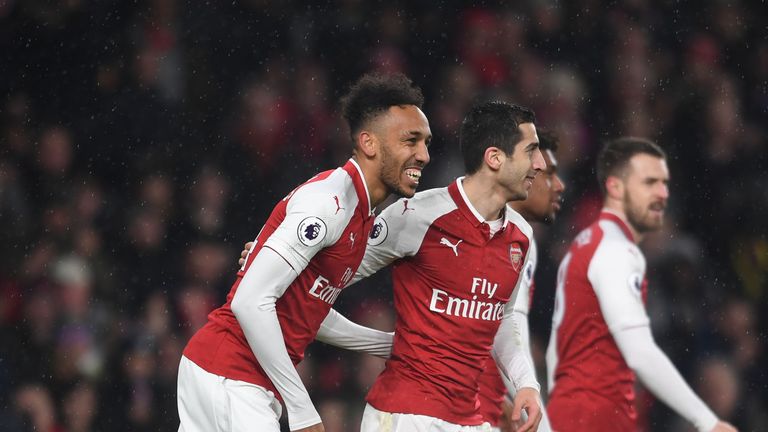 Mkhitaryan is also delighted to be able to rekindle the highly-successful partnership he enjoyed with Aubameyang while the pair played together at Dortmund.
"I thought it could only be in a dream that we could join another club other than Dortmund but I am very happy for that. I know him very well, he is one of my best friends and one of the best team-mates I have ever had," Mkhitaryan added.
"I am very happy to have him here and I think all the fans are happy to see him in an Arsenal shirt. What can I say? I love playing with him."
Also See:
Will Henrikh Mkhitaryan deliver stability for Arsene Wenger at Arsenal?
Mesut Ozil signs Arsenal contract extension until summer of 2021