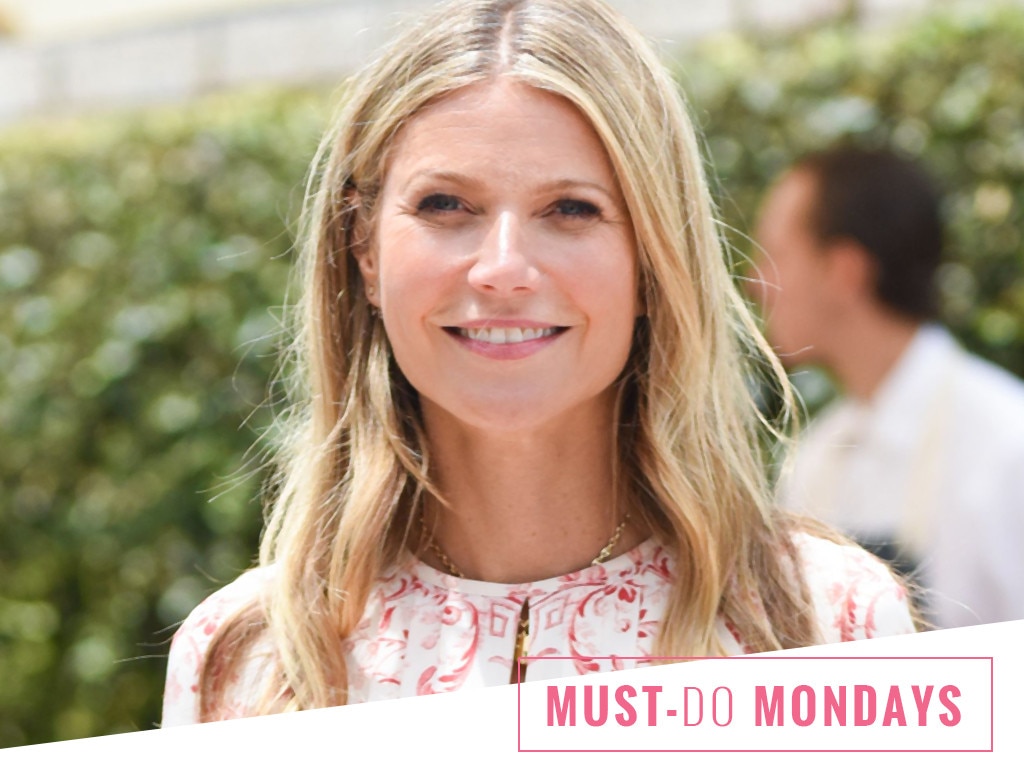 Owen Kolasinski/BFA/REX/Shutterstock
Take a deep breath. Gwyneth Paltrow has a serious solution to your Monday blues.
Sure, the Goop owner is known for her out-of-the-box, costly wellness obsessions (Think: vagina steams and aura photography). But with over 20 years in the spotlight, she certainly knows which practices and products are going to give her results. Now, she's the reigning trendsetter among the health-conscious, constantly sharing new knowledge that will make you think twice about self-care, whether you buy into her remedies or not. Considering the price of many of her "must do's," literally buying into her healthy ways can be hard…until today.
The actress' means for relaxation are remarkably affordable. Seriously, you can be "low key Gwyneth" for less than $10.
"As for most low key, I take a bath every night in regular epsom salts from the drug store Dr. Teal's, which is great for skin and purity of skin and relaxation to get all the energy of the day off," the mother of two told Elle. 
Although the $5 product may not put a dent in your wallet, it can certainly make an impact in your self-care routine. The epsom salt reduces muscle soreness and pains, perfect after those intense, summer-body workouts. The minerals in the formula release toxins from the skin, helping to cleanse and soften skin texture. Plus, let's be honest, the quiet time involved with taking a bath is enough to soothe your mind and body. 
With a schedule like the wellness guru's, she doesn't always get to enjoy the comfort of her bathtub, so she takes her relaxation practices to go. "Juice Beauty makes an algae face mask, and if I'm on a really long flight I'll put it on while I'm watching a movie," she revealed to Elle. "It's really brilliant, made with organic ingredients, and very hydrating. I just sit there looking a little weird on the plane."
The best part: the eye mask is only $10. 
With these prices, it's certainly a lot harder to say "no" to the wellness queen.